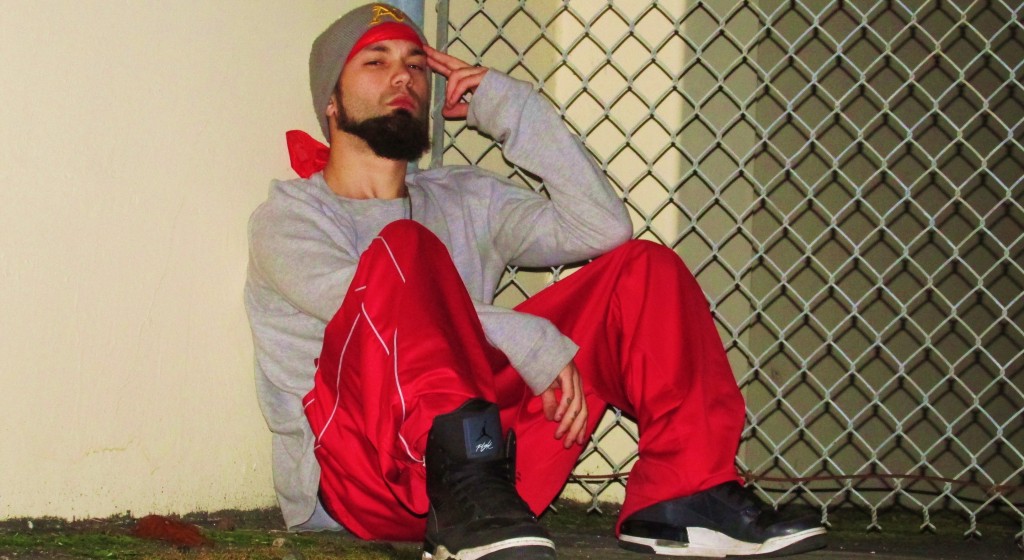 1) Tell me a little about yourself and your background.
Born in Oakland, California grew up in San Lorenzo, California after being adopted at 3 years of age. In my early years, I wanna say 12, I was removed from society and sent to live in group homes.
While living in the system and honing my craft, I lost my adopted-mother who had just won a long fought battle with cancer to a sudden brain aneurysm at the age of 17. From there, I integrated back into society at 18 . Here I am now 22 years old and putting my world out there for people to peep it.
2) Who were some of your musical influences coming up?
I remember as a boy I had a lot of rocks records, artists like Metallica the Offspring sum 41 s*** like that, then I heard The Marshall Mathers LP tape and I had never heard anything like it. That right there changed my whole life and from there I went on to study MCs such as BigProof, Ice-T, Nas, Busta Rhymes, Immortal Technique, Bizarre and the list just really goes on.
3) What's your process like for making music? Do you have a set routine or does it vary track by track?
To be honest like 90% of the time I'll hear the beat, I'll go in and I'll just do it right there in the booth. Don't get me wrong I write and jot down lyrics constantly but It doesn't always make the final cut the way it was written.
It usually comes about when I'm hearing a dope track and all of a sudden it's like I go in a trance and my brain just starts firing off. Its weird. I can't really explain it any better than that.
4) Can you run me through the making of your latest project? How the idea came about and what the studio vibes were like?
Towards the end of the process of making the previous tape, 'Caution Human' I started writing off to the side. Next thing I knew I had like 30 pages lyrics. I had received a few new tracks from a few different producers such as RedHook Noodles and Omari MC, so I started the early process of laying down scratch tracks.
The vibes were great! I had a few of my fellow recording artists The Willz and Mac Meezy write some stuff for this project and had them come into the studio to lay it down. Oddly almost every Verse on this new tape was freestyled right there. We had alot of fun putting this project.
5) As independent artist, what are you doing in terms of promotion and marketing in order to differentiate yourself from others?
I'm still trying to figure this part out myself. I guess it's all just one gigantic learning process and I must say it's humbling to be the student. I'm only 22 right now, hopefully I can have a much better answer for you by 26.
6) What's the number tip you would give to someone who's looking to get in the music industry?
Keep away from the bullshit. There's always criticism out there but if you keep your head out of that and direct your consciousness to the positive side of all the progress you have made no matter how big oh how little of an impact on society you have made because at the end of the day happiness truly comes from within.
That being said work your butt off . Network network network network oh yeah and network.
7) How do you feel about hip-hop today and where it's headed?
Man.. I feel like everyone's either boasting or trying to be emotionally relative to everyone and their moms. I mean what happened to poking fun, talkin shit. So I think this is my role, I'm just here to stir shit up.
8) What music are you listening to these days? Anyone in hip-hop really blowing your mind?
Royce da 5'9 is just killing it out there. I'm diggin what Kahlani is doing. Kid Ink is always very catchy and Drake is just taking the world by storm. A lot of artists out there who I would love to collab with.