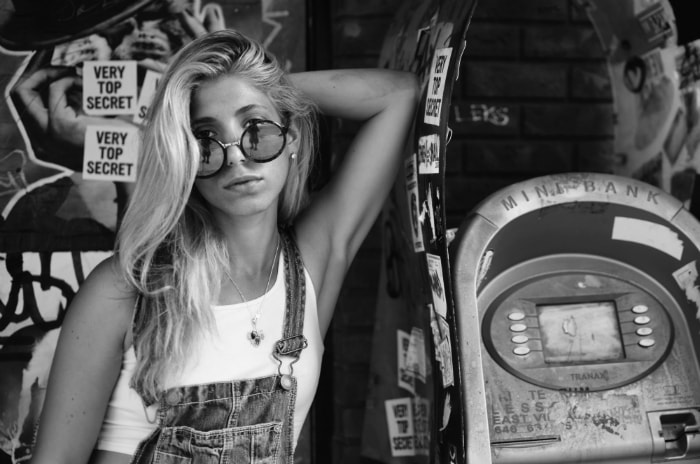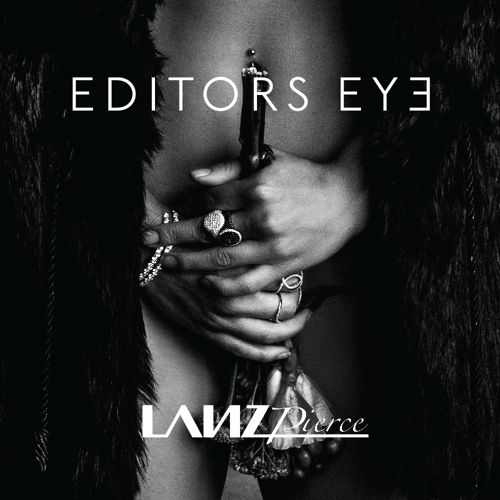 NY based hip-hop artist Lanz Pierce recently released her sophomore EP, Editors Eye, after a tour with Snoop Dogg and an international run in Stockholm.
Stop The Breaks had the pleasure of speaking with Lanz about her latest project, grinding it out independently, building a loyal fanbase and more.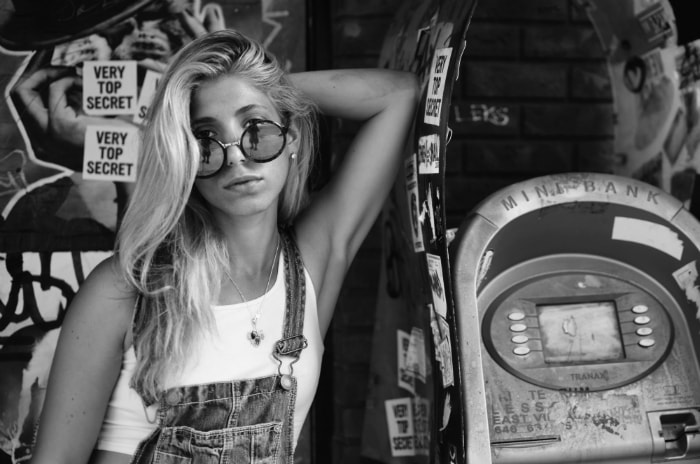 1) What inspired you to be a part of the music industry?
Music is in my blood, i was surrounded by the records my father played as a DJ on a local Jersey radio station as a kid, my mom & grandfather both were singers too.
By the time i was a freshman in high school i had studied classic hip-hop albums front to back, digested countless hours of all my favorite artists "Behind The Music stories" and was obsessed with pop culture.
I had absolutely no doubt in my soul that being an artist and entertainer was my path, the music industry was my only calling.
2) Talk to me about the making of your latest project. What was the inspiration behind it?
"Editors Eye," i first got the idea and concept around this album while watching an HBO documentary on Vogue's 50th year anniversary issue..it was all about these amazing female editors at the helm of the magazine that fearlessly curated the way women dressed, felt, and expressed their own sexuality through the fashion that transformed them.
Like an editor can pick and choose the pieces that build their story and aesthetic, or cut out the things they don't want in their world, I applied that in my own life… I was like, Ok here is where I'm at mentally, creatively, financially and there is where i want to be.. Simply put- i cut out a lot of bullshit and starting thinking like It's not who we are born as but who we create and define ourselves to be regardless of the circumstances or obstacles in front of us.
I recorded this project during some challenging times and it really was a release and a mood board for where I'm at now. There's a Drake line i like a lot that sums it up, he said on "Say Whats Real" he was like (" Don't forget the moment you began to doubt/ Transitioning from fitting in to Standing Out") that's ill to me!
As an artist you reach a point where you're not trying to be or sound like whats out there and because of that a lot of people wont get you, but that process of going against the grain is what makes you.
3) What was the process behind making the project?
Finding the producers & tracks that sonically felt like the right feel was the first step. A lot of times getting in the studio was tough with out a budget so i did most of the writing for this EP in my car. I'd just ride around get inspired, park up, pull out my laptop and record it into my garage band.
If i felt like the record was something special, i'd call on some of my homie's to let me track it. One guy in particular who i credit as a co-exec producer and truly thankful for is Shamel Hughes, I'd be in Union City at his studio sleeping on the couch working till the sun came up, he showed a lot of love in making sure i got this record out.
4) What are your thoughts on the hip-hop industry at the moment?
I'm into it, i think there's a lot of young new talent. Once you stop trying to compare Hip-hop today to the legends of yesterday and except that we are in a new world, new rules, new game then you can embrace it.
There's no two Biggies, or Pac's or Nas so it's like if my bar is them then i may feel like things fall short….but if i'm like yo Vic Mensa, Travis Scott is dope they got this crazy sound and punk rocker rebel feel to them then i can see how epic that is for culture.
Or if I'm like Chance The Rapper doesn't give a Fuck about a label because he's touring off his Acid Rap mixtape and has infused rap with this big band sound, then I'm like whoa we are really in a renaissance in music where genres don't have the same boxes anymore. Its pretty cool.
5) Do you enjoy grinding it out independently or would you prefer to be signed to a major label?
I'm open to a major, i would like to find that right partnership. However, what we've built with INNOVATORS & AVIATORS is all about creative control and ownership so it would have to be a home for me that believed in what i am doing and wants to enhance that with a bigger budget and more access rather then try and change it or incubate me to be something I'm not.
6) What do you think goes into building a loyal fanbase?
Authenticity, quality music, direct connection to your fans, and consistency. Social media plays a huge role, my biggest thing is sometimes I'm so caught up in living that i forget to pull out my phone and hold it up to the world to be like "look I'm here," or "Look what I'm doing or who I'm doing it with."
That is not always 1st nature for me, real work goes into building those platforms. But i get it, i want people to feel included so I'm learning.
7) What sort of online promo and marketing are you doing to reach your fanbase?
Again when you're talking to an artist who wants to focus on making great music, putting on amazing shows and doing fly shit then these questions require me to put on a different hat.
As an executive of my own label and leader of my team i can say that it's vital to make sure your online strategy is on point. I like to make sure its really my voice on my social media so when i speak to people they know its coming from a real place not a salesman.
But having a great team to advise you is so necessary as well. I try to keep current on dropping new videos, behind the scenes stuff, & photos of my everyday to give a sense of connection that is important to build a loyal fanbase.
8) As an indie artist, how do you brand yourself and your music to stand out from the rest of the artists out there?
I just do what's real to me, I'm not concerned as much with what everyone else is doing and where i am in relation to that or on how to sell myself to the consumer. I'm focused on being a visual artist and making great records that speak for themselves.
Each time i direct or co-direct a video i want to up the ante. I want to put on live shows that feel like an experience, i want to use technology not as a means to an end but as a medium to know my fans and create a dialogue with my growing audience.
9) Where do you distribute and promote your music and why do you think this channel works best for you?
itunes, Spotify, Vevo, online retailers like amazon, google music, or through blogs that have a voice that matters. Right now my goal is to have as many people out there have the opportunity to discover me and my music.
Then they can decide for themselves… But these channels are a click away, at their fingertips, and easy is everything in today's climate.