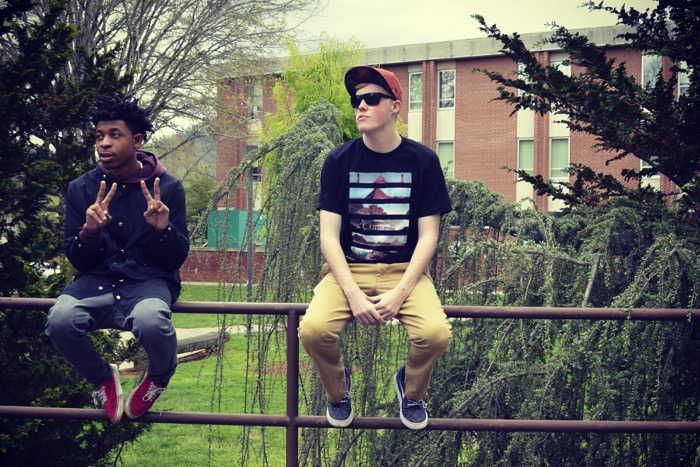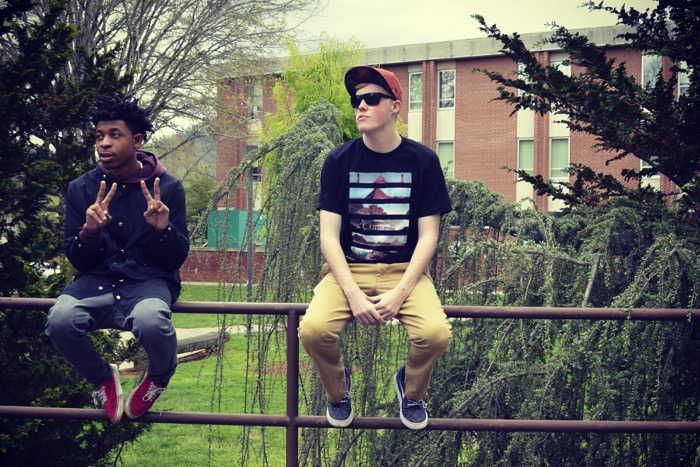 1) Tell us a little about yourself and your background.
I was born and raised in North Carolina, originally from Holly Springs, but moved to Raleigh in 8th grade. I played a lot of soccer growing up. I'm in college right now, I'll be headed to Charlotte in the fall.
2) Who were some of your musical influences coming up?
Hmmm, my musical influences coming up were probably Nelly, Eminem, and Kid Rock, because that's what my Dad played in the car when i was growing up. He had a full out top notch stereo system in his truck, and he was all about getting it as loud as it could go.
3) How would you describe yourself as an artist? Has your style changed much over the years?
I would say as an artist I'm a suburban white boy, with a little beach in him, and likes to have fun, and have a good time. I try not to take things to seriously.
I don't mean that in a way of me not being focussed. I just try to not let things get to me to much or stress me out. People are going to judge you no matter what you do, so you might as well do what you want.
4) What's your process like for making music? Do you have a set routine or does it vary track by track?
My process to making music pretty much varies, if i hear something that i can hear myself on I'll write to it, and record it and send it to a few people and if its dope, ill use it, and go from there. This is my first drop so i haven't really found one way to do things, I'm really just experimenting.
5) Can you run me through the making of your latest project – Turbulence? Where were the studio vibes like?
The making of this project pretty much consisted in a time frame between January and May. It was a lot of studio sessions with a couple of Raleigh artists I'm close with like Josh Leon (Mr. Leon), Woodstock (Woodstock Jaleel/Ralph Super), and Charlie Quiros.
But I had been in contact with a friend i was close with growing up and ended up being able to get him on a track called You Know, which will be on iTunes and Spotify and all that soon. The studio vibes were focused but very relaxed, kind of just experimenting with things and seeing what would fit. Lot of good vibes, a lot of good music.
6) What sort of independent hip-hop promotion and marketing are you doing to differentiate yourself from other artists?
I don't know how much I'm really doing differently, like I said this is my first drop so I'm really just experimenting. I don't really have a following right now so I guess thats what I'm working on building. I promoted this tape with Coast 2 Coast and thats been cool.
But I'm really just kinda seeing how things shape out, I'll be performing June 8th at the Pour House in Raleigh, and then I'll go from there.
7) What are you thoughts on the current state of hip-hop music today?
Thats a good question, uhhh haha, honestly 90% of it I really like, I think there's a lot of commotion about Iggy and what she's doing, but she has numbers and I respect numbers. Is she good?
I don't know, it's not my opinion that matters, it's her fans and the people that buy her music and have put her where she is. I try to just do my own thing and make stuff i like to listen to and let other people worry about "the state of rap" and all that.
8) What music are you listening to these days? Anyone in hip-hop really blowing your mind?
I listen to a lot of J Cole, King Los, pretty much all of the Alumni music group, I've always been a big Kid Ink fan. I usually go through and listen to all the new stuff that comes out. But I've always got Cudi's man on the moon album going.
But I really like what King Los is doing, I'm excited for his new album to drop. I saw him in charlotte not to long ago and he is just a straight spitter. he's definitely in my top 5.
9) If you could work with any artist you wanted, what would be your dream collaboration?
I have four that i really want to work with, King Los is one of them. Kid Ink too obviously. But i think my dream collaboration is a tie between Eminem and Kid Cudi. That will be the day I know I've made it.
10) What has been the best moment in your music career so far?
Well so far my best moment has been getting on a feature with Soul Khan, the track is still unreleased but it was cool to be able to get on a song, with someone as established as he is, with how early it is in my career.
My homie Mr. Leon hooked that one up so props to him. He's got a lot of stuff with some big names in his arsenal that haven't been released yet and I'm just amazed how unnoticed he goes.
11) So what's next for you?
What's next is just keep promoting this tape, and get back to having fun and keep doing me. I'm already working on my next project, and getting ready for the show June 8th.