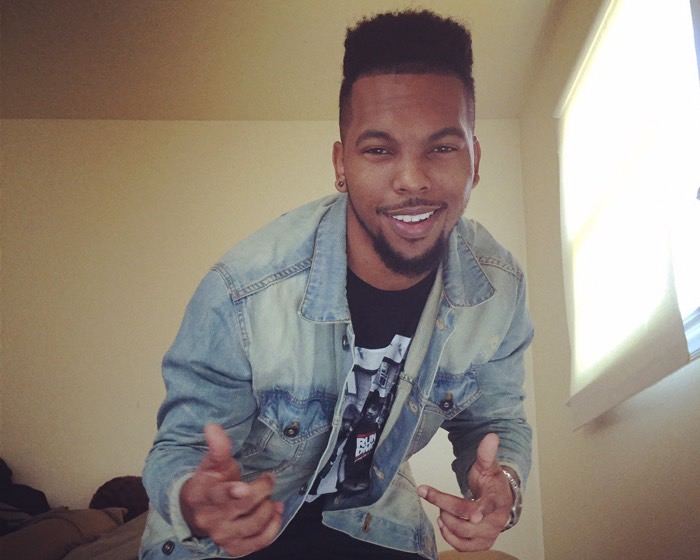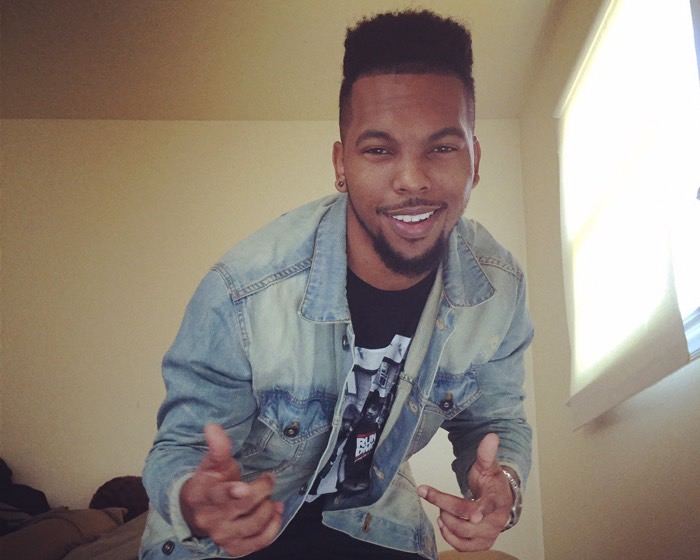 Hailing from Greensboro, North Carolina, MaC Dee is on an unstoppable grind dropping two tapes in 2014. Cloud 5, his latest project, is a 6-track teaser to hype things up for his upcoming Spring 2015 release.
You can stream or download Cloud 5 here.
1) Tell us a little about yourself and your background.
I'm 21 from Greensboro, North Carolina and I grew up the only child. While I was young I stayed in the rough parts of the city. The streets I stayed on were MCConnell and willow road.
As a child my mom never let me leave the front yard because the streets were filled with prostitutes and drug dealers. I saw a lot at a young age and there were a lot of times when I saw the House across the street from me and my mom get shot up.
As I got older the city began to remodel the area I lived in and now it's become part of student housing for North Carolina A&T. All the way up until the end of high school I played football and much of my time was devoted to that.
During my senior year was when I released I should give music a try because I wrote a poem for my deceased aunt and let my family members read it and they were so touched by it. I thought to myself then that maybe I can touch the rest of the the world.
I went to graduate from the Early Middle College at North Carolina A&T as my classes valedictorian and now I am a senior at North Carolina A&T. Lol seems like I been there all my life.
2) Who were some of your musical influences coming up?
My influences include DJ Quik, 2Pac, Bone Thugs, The Pharcyde, UGK, Outkast, Fat Pat, Big Krit, Curren$y, Le$, Dom Kennedy, Biggie, and Kendrick Lamar. It's not in any particular order because each artist has something unique about them that makes me like their music.
3) How would you describe yourself as an artist? Has your style changed much over the years?
Well my rap name is MaC Dee. The reason MaC is spelled the way it is, is because when hip hop first originated rappers referred to themselves as MC's and as the rap culture on the West Coast began to form they referred to themselves as Mac's.
So puttin the two together I capitalized the C to show that I have influences from both the East and West coast. Everyone that knows me calls me Dee so that's where that comes from.
When I first started rapping I was wanting to rap and make songs like my favorite artist and as I started to grow as an artist I started to form my own sound and since then I've been doing my best to perfect it. I want to be the best story telling rapper there ever was.
4) What's your process like for making music? Do you have a set routine or does it vary track by track?
I have to hear the beat before I do anything and get the vibe so I know how to attack the song. Once I get the vibe I then begin mumbling flows to myself an then replace to mumbling with words
5) Can you run me through the making of your latest project? Where were the studio vibes like?
My latest project was a break from my upcoming project in the spring. At first I was going to just record 5 songs and throw it together as tape but I decided to make the tape about the day I moved back home from charlotte.
6) What sort of independent hip-hop promotion and marketing are you doing to differentiate yourself from other artists?
Mostly social media, promo sites, blogs, and also word of mouth.
7) What are you thoughts on the current state of hip-hop music today?
Today current state of hip hop is all out of wack. I never listen to the radio because of this. A lot of artist now a days don't have lyrical content and only talk about things that are trendy instead of what they actually do.
8) What music are you listening to these days? Anyone in hip-hop really blowing your mind?
Right now I mostly listen to Warm Brew out of LA, TUT out of Tennessee, and I recently have been listening to Crucial Conflict a lot.
9) If you could work with any artist you wanted, what would be your dream collaboration?
My dream collab would be with DJ Quik and Big Krit both are really dope producers as well as MCs and It would be honor to do a song with either of the two
10) What has been the best moment in your music career so far?
Honestly the best thing that has happen is being able to gain new fans of my music. It's dope when someone latches on to my music because they can relate to the things that I say.
11) So what's next for you?
My next release will be in the Spring of 2015. I Can't release the name of it just yet but I am certain it will open some eyes in the hip hop community.