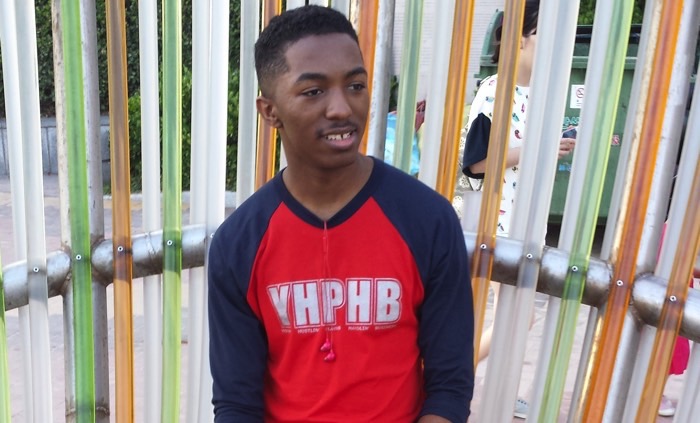 North Carolina Rapper JMC Bugatti has dropped the second instalment to his #IAMCarolina series. You can check out #IAMCarolina and I Am Carolina 1.5 on DatPiff.
Stream and download #IAMCarolina2 here, but not before reading our interview with JMC Bugatti below.
1) Tell me a little about yourself and your background.
I'm Gatti coming out of Rockingham, NC age 22 been doing this serious sents age 14. Did a couple shows round the Carolinas nothing to serious. Just trying to make it to the next level and push my independent label We Hustle to the top.
2) Who were some of your musical influences coming up?
Nas, Big K.R.I.T, Lupe Fiasco, J.Cole, Andre 3K
3) What's your process like for making music? Do you have a set routine or does it vary track by track?
I find that I make the best music after I take some time off from making music. I gather all my thoughts and ideas and jus think about life for a minute then go in the studio maybe like a week later or so from my last session.
I write only about real life and stuff I go threw or my friends or family. So if I haven't went threw anything lately then I don't have to much to write about unless I touch into my creative side of thinking.
But yes it varies track to track because when I need to make a Hit single Like Party I go to the club and think what these people want. Then try to manifest that into a song.
4) Can you run me through the making of your latest project? How the idea came about and what the studio vibes were like?
My latest project was a ride. I started working on it this summer and so many other projects at the same time. I was traveling the world and just getting a lot of inspiration from life. I came home finally to finish recording it and the vides was amazing.
I haven't been to Carolina in three years so to claim I am Carolina is ironic. The fact that when I got home I was received with open arms like I never left made me really feel like I had done something big. I'm like a hero round here and they look up to me. It's respect given and respect received I'm proud to call Carolina my home.
5) What sort of independent hip-hop promotion and marketing are you doing to differentiate yourself from other artists?
Shoot putting in extra work hustling. Money of course is needed with all of it. My team at We Hustle are working to create a image like no other. But me I just keep it chill like the country boy I know I am. Its a lot of things we working on the get my name out there and in time it shall all pay off God Willing.
6) What's the number tip you would give to someone who's looking to get in the music industry?
Be yourself nuff said. Don't try and make music like the next person do you and record what makes you happy. Believe in yourself before anybody believe in you you have to believe in yourself.
7) How do you feel about hip-hop today and where it's headed?
Honestly I don't like it all I mean I mess with Future and Rich Homie but some of that stuff coming out of the South in particular right now is strait trash. Everybody aint sailing drugs and I voiced this in my music.
I know the dealers the killers them niggas don't wanna do that niggas just wanna live well and chill sometimes they ain't got no choice but the one they know. This music today is teaching the young homies that don't know any better that this shit is cool and its not.
8) What music are you listening to these days? Anyone in hip-hop really blowing your mind?
Isaiah Rashad thats about it I really don't listen to the radio to much. Of Course J.Cole and K.R.I.T I try and listen to every new album just to see what they talking bout but Isaiah really spoke to me this year I'm feeling his message the most.