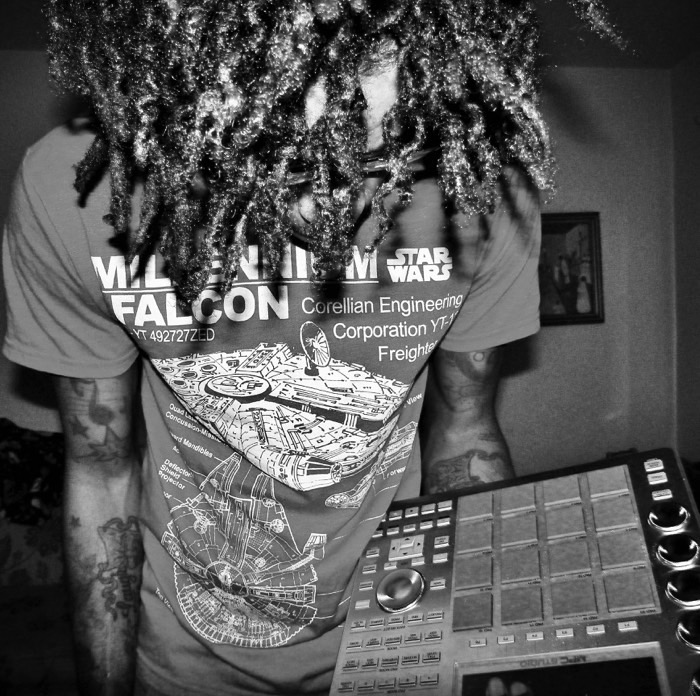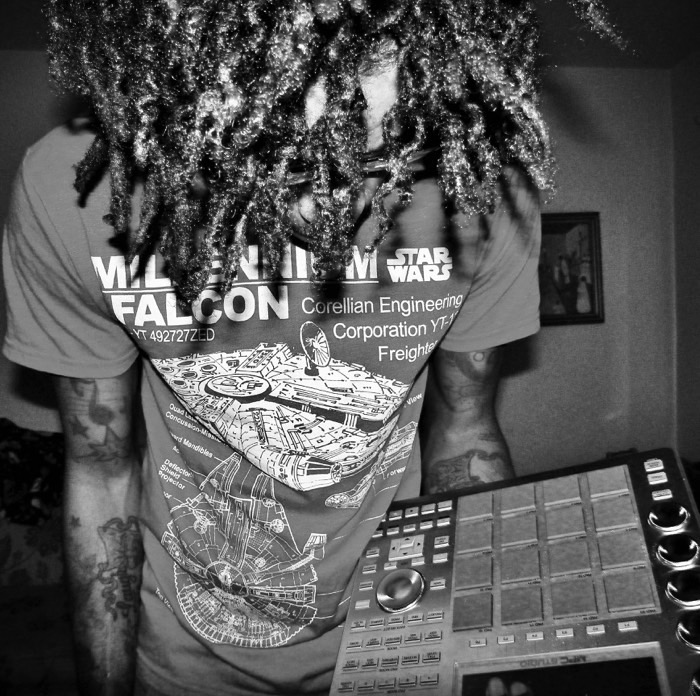 North Carolina hip-hop producer, Bleezy100, was destined for the rap game. Coming straight out the army and jumping into making beats and writing poetry, the Wingate born and raised artist is straight up dedicated to his craft.
Road Trip Instrumentals 5 is Bleezy100's latest instrumental tape, a 14-track project which showcases the artist's diverse influences – from OutKast to UGK to Pink Floyd – and beatmaking skills. You can stream or download the tape here.
1) Tell us a little about yourself and your background.  
I was born and raised in Wingate, NC. I'm 27 years olds. I used to be in the army and when I got out I started making beats and got into poetry.
2) Who were some of your musical influences coming up?
My biggest musical influence would have to be Outkast, Ludacris, and UGK. They were the main people I listened to growing up as far as rap goes. I also liked Pink Floyd and Blink 182.
3) How would you describe yourself as an artist? Has your style changed much over the years?
I would describe myself as passionate and dedicated. It was never about the money or fame. I just love music all kinds of music.
Thats why I do so many free beats and people think I'm crazy for doing it. I know everybody don't have money for good quality beats. And if I think someone has talent I will gladly make or give them a beat.
4) What's your process like for making music? Do you have a set routine or does it vary track by track?
My process for making usually varies. It kind of depends on the mood I'm in. I like to get in like a beat making zone thats when I make the best beats.
5) Can you run me through the making of your latest project? Where were the studio vibes like?
The process was basically the same as my other 4 instrumental mixtapes. I just start making beats and after I have so many that no one uses. I'll make a mixtape. Certain beats I make specially for the mixtape. That way theres not a bunch of beats my fans have heard before.
6) What sort of independent hip-hop promotion and marketing are you doing to differentiate yourself from other independent artists?
I usually just do social media because thats where i find the most Success. I also do word of mouth but mainly social media.
7) What are you thoughts on the current state of hip-hop music today?
I like how the current state of hip-hop is. I like how lyrics are coming back but i do still listen that trap music. It becomes addictive after a while. I enjoy listening to underground artist also and social media makes it easy to find.
8) What music are you listening to these days? Anyone in hip-hop really blowing your mind?
I like Kendrick Lamar and J. Cole. J. Cole been in my Car on repeat since I got it. My favorite rappers out right now would have to be Childish Gambino, and Chance the Rapper.
9) If you could work with any artist you wanted, what would be your dream collaboration?
It would be Chance the Rapper ft. Kendrick Lamar, J. Cole, and Childish Gambino and Fka Twigs on the hook. Produced by Bleezy100
10) What has been the best moment in your music career so far?
The best moment in my career so far is just hearing people use my beats to make music. That was my number 1 goal.
11) So what's next for you?
Next I want to put out a Various Artist mixtape with all the beats produced by me. I want to use unknown artist that a lot of people don't know so everyone on the mixtape can shine. Instead of everyone going to a certain song because a certain person is on it.