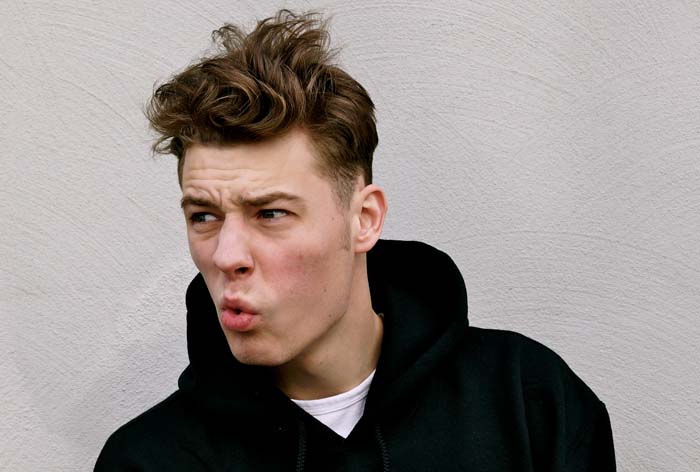 Jerry Zajac aka JZAC is a Hip-Hop artist from New Hampshire. The granite-state rapper began his career in 2011 while attending Plymouth State University, discovering his passion for lyricism and creating music.
Since officially breaking into the scene, he has garnered millions of streams (via sites like Soundcloud, Youtube, etc.) and continues to gain exposure on a daily basis.
In 2015 & 2016, JZAC has seen the exponential growth of his audience. His social media presence is at an all-time high and has been increasing at an extraordinary rate over the past year due to several viral videos that have taken the internet over.
These videos rapidly spread through mediums such as Twitter, Instagram, and Facebook, contributing to tens of millions of views and the birth of a stronger, loyal fanbase.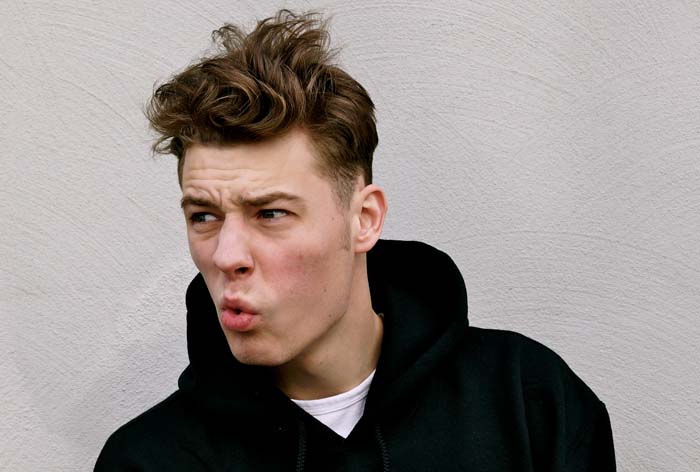 1) You recently performed at a sold-out show in Boston and you're going to be hitting up NYC – what has it been like performing live?
Its one of the greatest feelings ever. Seeing people sing along to songs you created makes it all worth it. When you see the energy first hand it creates a natural high, it's a feeling that can't be duplicated.
2) What would be your top 3 tips for an upcoming artist looking to perform on stage?
Repetition is the father of learning. Just practice as much as you can and be confident. It's not always about who is the most talented, but who can own the stage. People feed off of energy at live shows once you figure that out and stop worrying about what people think you will gain fans.
3) Who were some of your musical influences coming up?
Almost too many to name. To list a few Jay-Z, Nas, Kanye West, Eminem, 50 Cent, Lupe Fiasco, Lil Wayne.
4) How would you describe yourself as an artist? Has your style changed much over the years?
I think artists styles always change, it goes hand in hand with evolution. I love to look back on my music, videos, etc.. and see where I was 3-4 years ago. I'm sure I'll be doing the same thing in the future as well.
5) What's your process like for making music? Do you have a set routine or does it vary track by track?
It all varies track by track. Sometimes I'll think of a concept and just need a beat or sometimes I'll just hear a beat and think of something on the spot. I try not to limit the creativity by making a routine of it.
6) Can you run me through the making of your latest mixtape – Congratulations?
I made the mixtape over the span of 5-6 months roughly. I had the name/concept in my head and me and my producer just started cracking at it track by track. I made it with the intention to have a lot of variety, but still to have a somewhat cohesive sound. I just wanted it to be authentic at the end of the day.
7) What sort of independent hip-hop promotion and marketing are you doing to differentiate yourself from other artists?
Honestly just making quality music/videos. I see a lot of people doing basic things still when it comes to content, but I realized how hard it is to grasp people's attention nowadays.
Whether its a concept or humor I realized you have to do more than just "rap" to get people watching in 2016. I'm always thinking outside the box and doing something different.
8) What are you thoughts on the current state of hip-hop music today?
I love it. I think there is a lot of diversity. People just focus on one style and they say "hip hop is dead" or some shit like that, but the truth is hip hop just continues to evolve and there is a ton of sub genres that might not fit what you like.
I think it's cool that I can listen to future and turn up and then I can put on kendrick and just vibe. At the end of the day its just music, people over think this shit way too much.
9) What music are you listening to these days? Anyone in hip-hop really blowing your mind?
I love watching Drake, J Cole, Kendrick maneuver. Between the 3 of those guys they have rap in a chokehold for this new generation. All of them are so dope in a unique way as well. I like a lot of other guys as well but obviously those 3 set the bar the highest.
10) If you could work with any artist you wanted, what would be your dream collaboration?
That is a tough question. Really couldn't limit it to one but I will have a song with Lupe Fiasco one day. That man changed the way i viewed hip hop, and to have a song with him would make 16-18 year old me the happiest kid in the world.
11) What has been the best moment in your music career so far?
I think the growth as a whole. I remember being so happy when a song I put out got 500 views. To see how far this has come is beautiful. I love reminiscing.
12) So what's next for you?
More music, more shows, bigger venues, more money, everything bigger. These things take time, but I'm literally watching it happen right in front of me. I can't wait to be doing sold out tours.