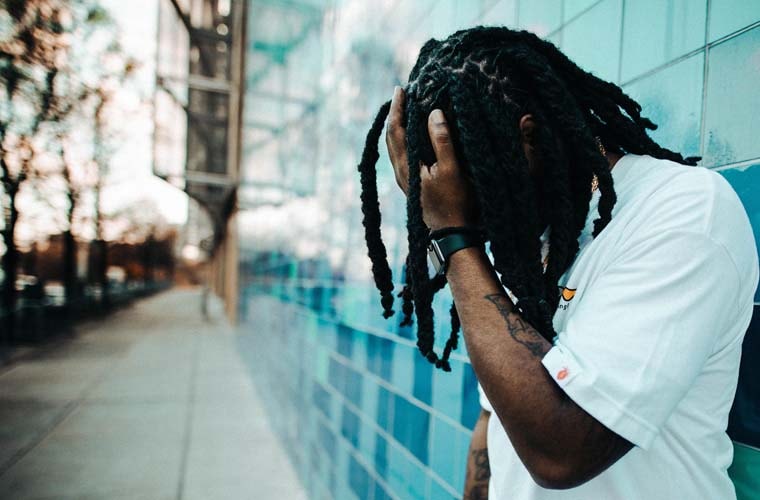 J. Flowers (born April 15, 1990 in Pontiac, Michigan), better known by his stage name Fleetwood Moo aka King Cloudy is an American rapper and member of the Creative group, Cloudy Visions Ent. Fleetwood Moo was raised in Picayune, Mississippi with a wide music background.
With music being his first love, Fleetwood Moo, used to sing songs at school events in elementary, and also played drums for his fathers church. Fleetwood continued to grow in his love for music, by writing his first set of raps in the 5th grade, at the age of 10 yrs old. After he released his first official mixtape, and he released 4 projects online and countless free single releases consistently util the present, Fall 2016.
1. Tell us a little bit about yourself?
I go by Fleetwood Moo aka "King Cloudy". I am a 26 year old recording artists, producer, songwriter, and also the CEO of Cloudy Visions Entertainment. I was born in Pontiac, Michigan but raised in Picayune, Mississippi for nineteen years where I started music at the age of eight years old.
2. Who were some of your musical influences coming up?
Bob Marley, Michael Jackson, Lauren Hill, Stevie Wonder, Outcast, Master P, Soldier Slim, Juvenile, Lil Wayne, Currensy, Naz, and Jay Z in that order.
3. How would you describe yourself as an artist? Has your style changed much over the years?
I would describe myself as a artist with cornucopia of sounds and styles of smooth rhythmic foundation. Like a year two thousand ninety-nine jazz hip hop fusion bar.
4. What's your process like for making music? Do you have a set routine ore does it vary track by track?
Nope, I just ride the wave. Just go in
5. Can you run me through the making of latest project – The King Cloudy EP? What were the studio vibes like?
Well my life was in shambles but every night was a pretty consistent focus. Steelo and I went through many adversities from January to November. Many many ups and downs, but basically we found a lot of old groovy samples, chooped em up in Maschine so I can tell the story of "Fleetwood Moo" and the introduction to King Cloudy. I started off with my 2 singles, Fire One Me, and She Wanna. Both produced by my homie Heartbeatz When I was at home for New Years.
6. What sort of independent hip-hop promotion and marketing are you doing to differentiate yourself from other artists?
Going Overseas to places with High hip Hop demand. Or places with none or little and try to be the first and create the demand. I cant spill too many beans tho…. ( Hits joint )
7. What are your thoughts on the current state of hip-hop today?
Its open, Very open. If you have talent and you aren't unique or weird in some odd way it may be a little harder to get recognized but if your great at standing out with a lot of followers or extremely talented. I think hip hop is far from dead. It may seem at risk to some, but don't worry I am doing my part for the culture.
8. What music are you listening to these days? Anyone in hip-hop really blowing your mind?
A lot of oldies. Some Curren$y, Isiah Rashad, J. Cole Kendric hear and there.. Jugg to dat PeeWee LongWay.. Turn up with the ladies to Travis Scott and Torey Lanez maybe Tiller.
9. If you could work with any artist you wanted, what would be your dream collaboration?
Lauryn Hill, we would kill it. Plus I could learn a lot from the Queen. You see what she did for Nas's career after that Ruled the World. No disrespect to the Great. He would be the Next up if I can pick 2 artist
10. What has been the best moment in your music career so far?
I guess besides packed out shows in China, my 1st iTunes release here recently has been a proud moment. A lot of stress and hard work..
11. So what's next for you?
I'm working on a project that's gonna drop in Feb. March ish Hosted by the homie DJ Swu. I am looking forward to that Then, I will drop a album on 4/20/17 with the Launch of my Clothing line, Cloudy Visions Clothing. It'll be cool y'all should check that out..