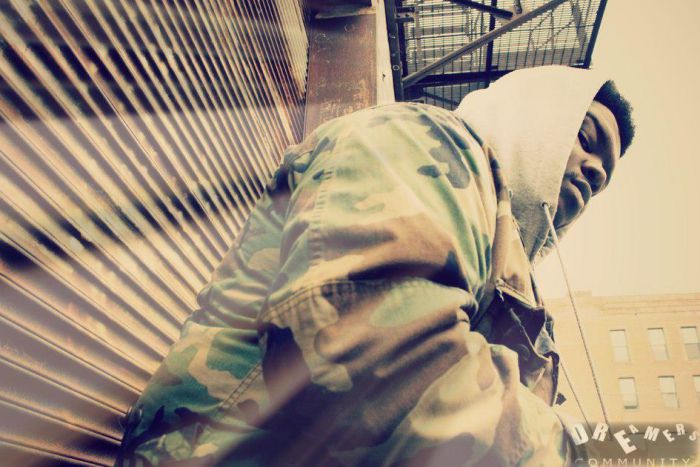 Over 4 years in the making, Brooklyn Park, Minnesota native, BlaccOut Garrison has just about wrapped up his EP, Hungry Soulful.
With stories, struggles, and hardships from the past, the collection of tracks is the debut work of Garrison and Stop The Breaks had the pleasure of interviewing him before the project drops.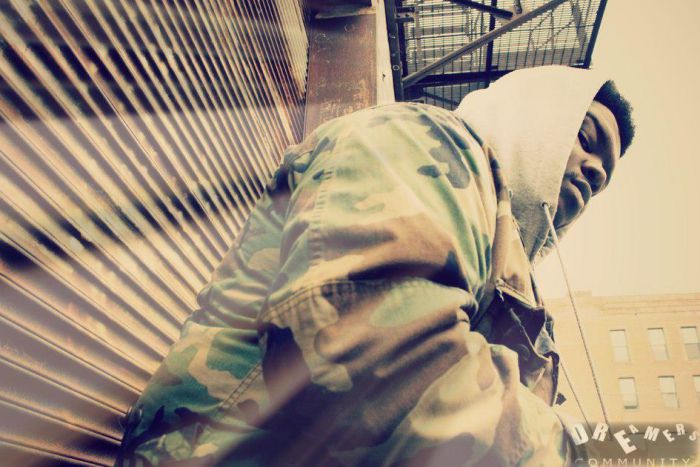 1) Tell us a little about yourself and your background.
Well I go by the name of BlaccOut Garrison I am a 22 year old hip-hop artist/songwriter from a small town called Brooklyn Park, Minnesota.
2) Who were some of your musical influences coming up?
I started creating music at the age of 12, Music in general has always been a huge part of my life. As a child a cousin of mines in which i looked up to as a child used to play all sorts of music like hip-hop, rock, alternative music etc.
The first hiphop album i ever fell in love with was OutKast's Aquemini and from there i fell in love with their whole catalog.
3) How would you describe yourself as an artist? Has your style changed much over the years?
The name BlaccOut came from a very young and educational time in my life, Some people may notice the spelling of the two C's in my name and think that its gang affiliated but its not. Since I was young I've always been an avid writer and language arts has always been my favorite subject in school so I've always just loved to play with the spelling of words you know?
The meaning of my name is to BALANCE, LIFE AND CONTINUE CLIMBING OUT. I built a brand titled DreamersCommunity to inspire and reach those who may have similar or may not have similar dreams and desires as myself.
None of those contribute into cars, clothes, drugs, women, money etc., not saying anything is wrong with that at all but i just do what i feel's right for me you know? anyone could be apart of DreamersCommunity its not all just music based, Its a lifestyle brand.
4) What's your process like for making music? Do you have a set routine or does it vary track by track?
Honestly what got me into writing lyrics of my own? Is after i heard DMX's It's Dark And Hell Is Hot album. I connected with that album in a whole different way, When i first started recording though i was just copying cats, trying to figure out my own sound and what i wanted to speak about on these records.
I fell victim of trying to follow the trend and what was hot at those moments, I bumped my head plenty of times starting but i noticed that some of the great artist's we all love today crafted there own sound and thats the way there audience connected with them, That is what makes them great.
Now, To be honest i feel I'm still trying to carve my sound and use my voice as an instrument more. I'm still growing as an human being so i guess you could say that my music has changed over the years. It's definitely changed. I'm just trying to connect and relate with whoever understand's my story because we all have one ya know?
In my opinion its honestly about taking your story, Your (Truth) and making it interesting as possible. As far as my music making process, I grab from real life experience. Its hard for me to just sit and make up ryhmes you know? I did that in my early days of making music.
I let the instrumental speak to me, I'm more into creating a cohesive body of work that will last instead of just creating a single. I hate that word.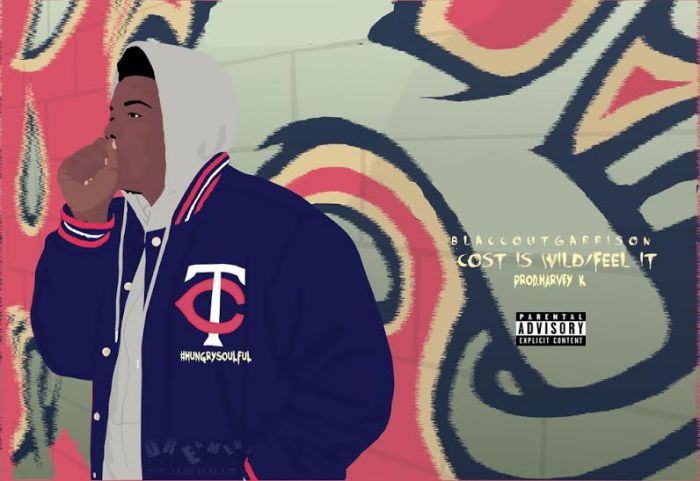 5) Can you run me through the making of your latest project – Hungry Soulful? Where were the studio vibes like?
My latest piece of work is titled Hungry Soulful. Now, I've been crafting for this project for about 4yrs now and yeah I know that sounds like a long time but I just wanted to make sure that the growth was present before I decided to release any more music.
Its a six song EP and the concept of this body of work was honestly about taking and building off things that were around me in other words and things that inspired me to create in the moment.
I went through a lot of trial and error trying to finish a project in general, I worked on and finished in 2014 a full project which was titled Young Dreamer a follow up from my (2012) released mixtape titled Dreams & Thoughts.
I worked so hard on Young Dreamer and I wanted to release it but the business just didn't connect all the way through, Plus in all honesty I felt I could create better music. Now, the studio vibes for Hungry Soulful was crazy. I went through a very dark time creating and finishing up this project.
There were fun times as well but I understand that this is kind of a dark EP because I captured a lot of those times and put those feelings into record.
6) What sort of independent hip-hop promotion and marketing are you doing to differentiate yourself from other artists?
As far as marketing and promotion go, To be honest I don't really know? I'm the artist I just create the music, I don't really have to much of a marketing team, label, promotion team, etc.
I Just put it into the universe and the people grasp on from there. One things I do know is my graphic art has to be dope but Im still figuring things out.
7) What are you thoughts on the current state of hip-hop music today?
My thoughts on the current state of hiphop? I love it. Hiphop is starting to become one the biggest genre's in the world today. Its always going to continue to evolve and there will always be change in hiphop but I really love how its starting to get back to lyrics more than anything ya know? People actually wanting to listen to lyrics again.
8) What music are you listening to these days? Anyone in hip-hop really blowing your mind?
I listen to Everything and I know thats such a typical cliche' answer but thats real. To Pimp A Butterfly is one of the main albums I've been living to though at the moment.
I really love and appreciate what Kendrick and the family over at Top Dawg Entertainment is doing for the culture right now they stay pushing the culture foward you know?
9) If you could work with any artist you wanted, what would be your dream collaboration?
If I could work with any artist? My dream collab? It would have to be OutKast and I know they are a collective but just to get both of them back together for a record would be a blessing but I have so many dream collaborations though man.
10) What has been the best moment in your music career so far?
The best moment in my music career so far? It has to be just learning how to structure a song, The creation part is the most important to me honestly.
11) So what's next for you?
Whats next? Hungry Soulful Sept.29th. I hope everyone enjoys the music, I hope you guys love it.