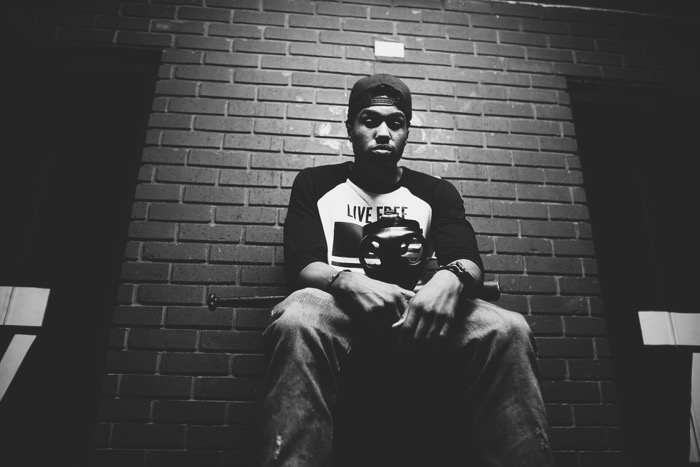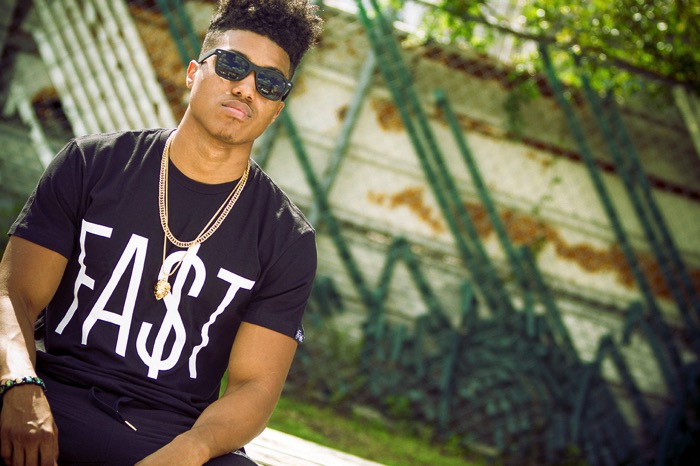 1) Do you remember the moment you wanted to be a hip-hop artist?
Yes, I was a senior in high school, was just expelled from going to any school in Dade county, and was going through some pretty serious legal troubles. My sister Yanique saw how frustrated I was with my life so she gave me a red composition notebook and told me to write.
She didn't specify as to what so I assumed she meant write lyrics. She actual just meant for to write what I was feeling, but none the less music became my existence then.
2) What was it like creating your latest project – Under The Bridge?
It was both fun and very intense at the same time. This project is my debut project, my stamp to the world pretty much so I wanted it to be as perfect as my budget (not much) and creativity could make it. I am a world class procrastinator.
March 4th, I was extremely unprepared to release a project, but I had already chosen a release date and was going to make sure it was done by the seventh and with some last minute scrambling and long nights I got it done.
3) What are you trying to achieve with the project?
I want the world to hear Under The Bridge. I want them to hear because I feel like its something the world and music industry needs right now.
Validation and hope that there are still real artists out here and we're fighting to bring you timeless music and art. Its not easy but changing the world never is. Want people to know anything is possible when you want it bad enough. Even if you're coming from under the bridge.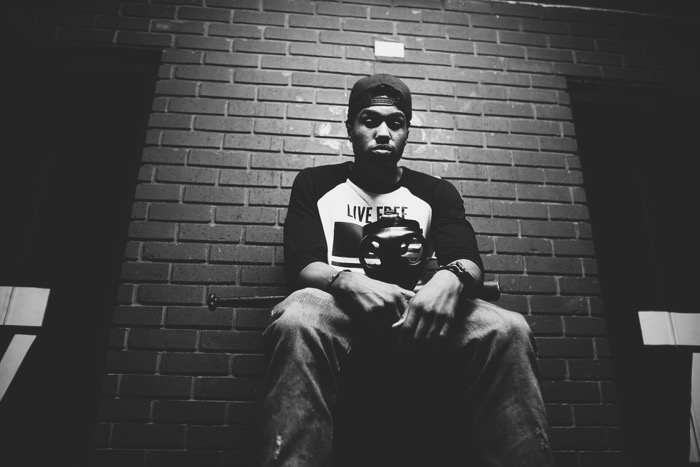 4) What are your thoughts on staying independent or signing to a major label?
Personally, I believe that the record labels are NOT what they used to be. I understand that they had to adapt due to the digital age of music and all, but I don't understand why many if these labels are promoting these wack, untalented artists right now. I have House Of Pain Entertainment, in my corner currently.
I would definitely love to stay independent, however I am not against a production deal with profit sharing, or a distribution deal with a major label. It would all depend on how the deal would be structured. But ideally would like to remain independent.
5) How do you feel about the independent hip-hop industry right now?
I feel good about it. It lets all of us up and coming artists know, that unlike the past, the record companies are no longer the gate keepers to being a successful artist or musician anymore. Loving it.
6) As an independent hip-hop artist grinding it out, what sort of promotion and marketing are you doing to stand out from the rest?
Well, me and my team are all free thinking creative types so the ideas for different ways to campaign our brand is never short. All we would need now is the financial backing to bring many of these ideas to fruition and I believe you all can see a new face of hip hop very soon.
But currently we're mainly focused on building a word of mouth buzz, through out our city, then county, then tri-county, then state, then country.. just takes time.
7) How do you think you've grown as an artist?
I love to learn. I love to pride myself on always trying to educate myself and my team. With that being said, I feel as though I am constantly growing.
Each day feels better than the last, because i feel closer to my dream, closer to my passion, and closer to the reason god put me on this earth. I believe from when I started up until now, my stage presence, delivery, and song structure has grown exponentially and the sky is the limit for me.
8) How do you feel about hip-hop today?
Radio hip hop sucks. A lot of underground hip hop sounds too dark and gloomy. I want to bring fun back to it. Fun and Life.
9) What artists in the game today do you look at for inspiration?
Jay-Z , J-Cole, Kanye West, School Boy Q, Kendrick, and Rick Ross
10) Who are your top 5 rappers dead or alive?
Tupac
Nas
DMZ
Jay-Z
Andre 3000
Eminem – had to throw Em in there bro he definitely deserves it.