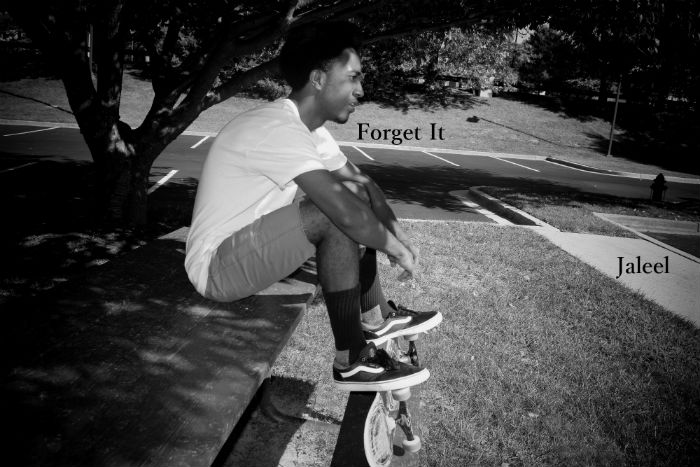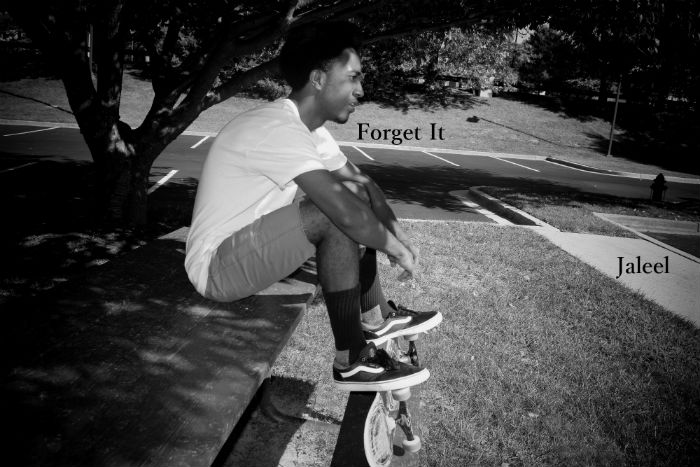 1) Tell me a little about yourself and your background.
I'm Jaleel, I'm an hip hop artist from Gaithersburg Maryland. I'm going down in history as one of the greatest, if not the greatest to ever step into the music business as a rapper and lyricist.
I started rapping at age 6, then I really decided to get to business at at age 14 were I recorded my first song, then ever since then I decided I was going to be a honest, civil, powerful, fun, creative hip hop artist for the rest of my life.
2) Who were some of your musical influences coming up?
Well a lot of music influenced me coming up. I would give credit to eminem for creating the movie 8 mile, I'm sure I'm not the only kid who watched that and started rapping.
But that was what really got me started. But the message I try to spread within my music comes from a lot of soul music that my mom loves. Which is Jill Scott, Ericka badu, Lauren hill, and etc. That's all I was allowed to listen to at 6 years old.
3) What's your process like for making music? Do you have a set routine or does it vary track by track?
The process in which I make music is pretty simple, I think about what I would like to write about, then I start writing. Where ever my mind goes from there I just go with the flow, literally. Than after that, I go to my studio with Justin Thomas, my engineer, also drummer from the muddy crows ; I find a beat I like, than I make that song!
4) Can you run me through the making of your latest project? How the idea came about and what the studio vibes were like?
The making of my latest project, the Jaleel ep, available now officialjaleel.com and datpiff, is basically just how I felt all of 2014. I started it in spring and recorded roughly about 20 songs. Then I chose the best 6 out of them.
And that's the Jaleel ep. It's mainly just about my ambition, and the plans I've set for my career. I really wanted to capture the feeling of me just destroying the rap game. Like I want this music career so bad. I'll take on any challenge in my way. That was the mind set of this project.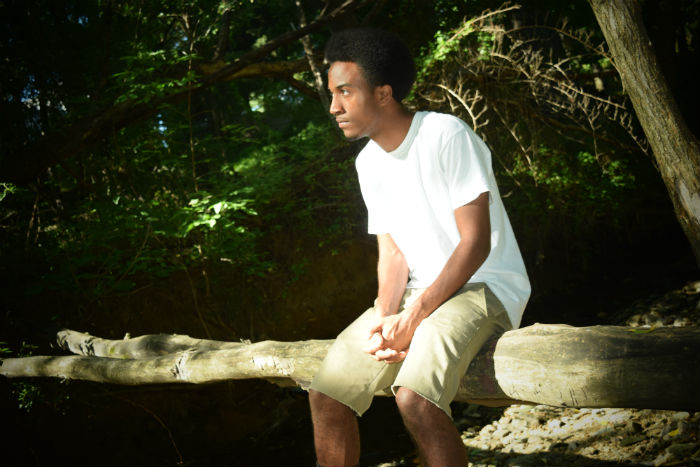 5) As independent artist, what are you doing in terms of promotion and marketing in order to differentiate yourself from others?
Well I recently launched my website officialjaleel.com. It has just about everything you need to know about me on it. Along with all my videos, my projects, my bio etc..
And I do my best to talk to my fans online and communicate with them through social media and also just keeping everyone posted on what I'm doing, my fans are my everything they keep me going, they motivate me to stay grinding. Without a doubt my fans will bring me to the top. With every new person that supports me. I love you!
6) What's the number tip you would give to someone who's looking to get in the music industry?
The number one tip I can give someone who wants to get in the music industry is be yourself, take everything you know from your life then translate it into music. Take advantage of opportunities and always grind and never NEVER stop grinding.
7) How do you feel about hip-hop today and where it's headed?
It's good, I like it. It's balanced to a certain extent though. The Internet created a lane for anyone to become a superstar. So it's so much variety and sub genres of hip hop.
Everyone has a lane. It's honestly great in my opinion, anyone can say "I hate this song, it's so corny and wack" but it was work to get to that point, and it's a time and place for everything. I can't listen to raw hip hop 24/7. I need to have fun as well.
8) What music are you listening to these days? Anyone in hip-hop really blowing your mind?
Right now the hip hop artists that I listen to is J. Cole, Drake, Logic, Dizzy Wright, and Mac miller. This is why, J. Cole for the lyrics, drake for the flow, Logic because he is the hometown hero and also his image, Dizzy Wright for the message, and Mac miller for the creativity.
They all have lyrics, flow, a good image, and creative music. But I tried to pinpoint each aspect I enjoy from them. I look forward to working with these people in the near future. They are very inspiration.