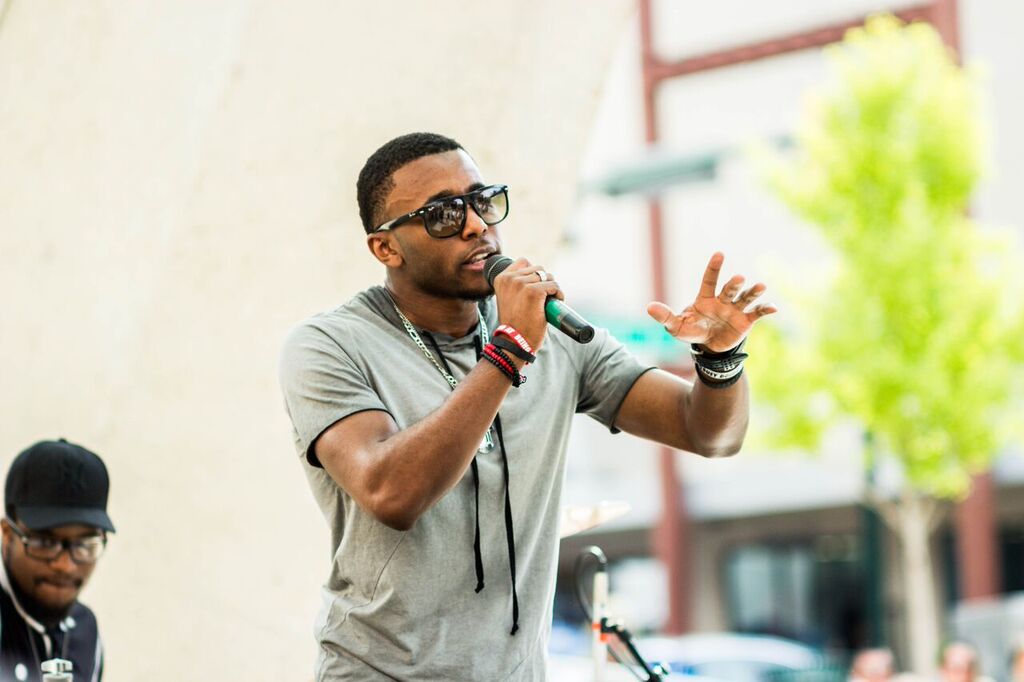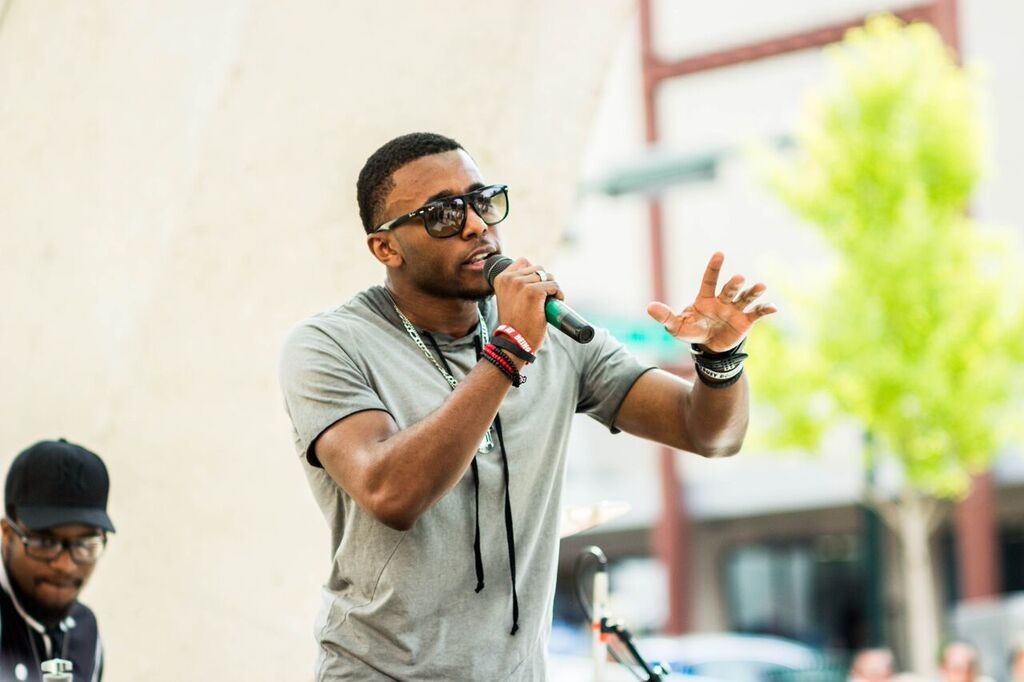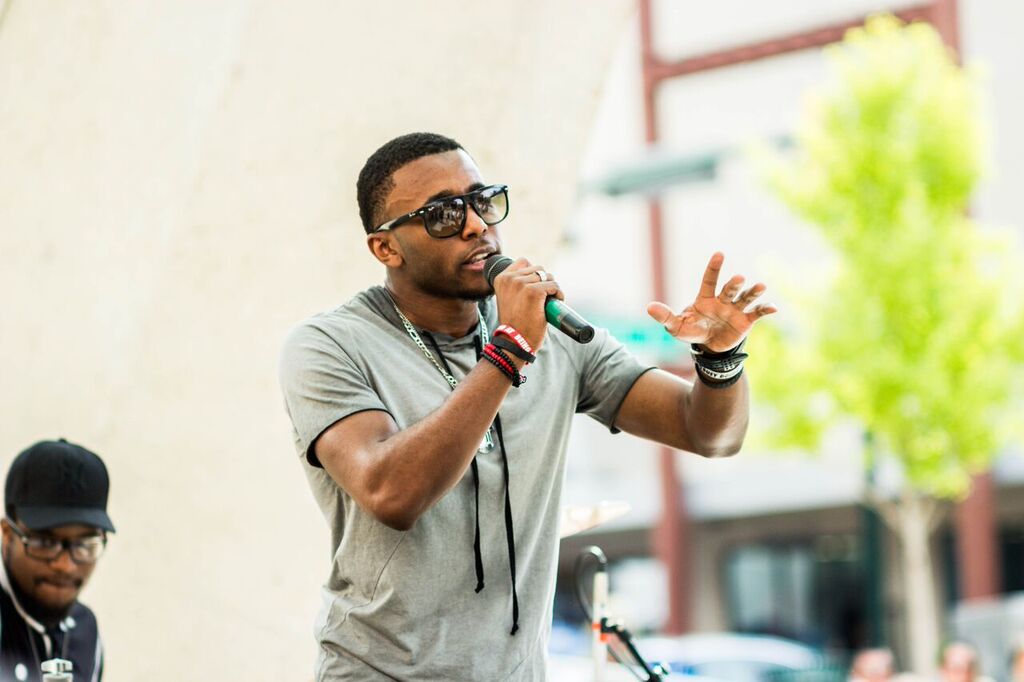 1) Tell me a little about yourself and your background.
I'm a hip hop artist and producer from the state of Maryland, born in Waldorf. Ironically, when I was younger I wasn't allowed to listen to certain artists coming up so I listened to a lot of other genres.
My mom was really big on house music back then and my Nana listened to a lot of R&B so my journey to hip hop was an interesting one. I think because I was kept away from explicit content during my childhood, it had an impact on my decision to avoid cursing in my music; as well as my upbringing.
2) Who were some of your musical influences coming up?
Some of the influences I had coming up came from quite a few people. When I was a kid, one of the first groups I heard was Outkast. Their creative and innovative style always resonated with me. From their storytelling lyrics, to their delivery, and eclectic production; they were a central part of the music I heard coming up.
Oddly enough, perhaps one of the main reasons I started rapping was because of T.I. The confidence and swagger he exhibited was inspiring as an aspiring rapper. When I was a kid and first started writing, I always wanted to be as cool as he was. So I always tried to approach songs the same way coming up, not so much in content but delivery.
Lil Wayne was big for me as I continued developing as an artist. His wittiness, rapid fire punchlines, and consistency over the years made me more cognizant of what I was writing, and the cleverness in which I wrote.
Though we're only a few years apart, one of the biggest inspirations for in recent memory has been Drake. The songs he made detailing his life and experiences were ones I related closely to. He did it without fear of what others thought and that made me comfortable with the music I was making as I got older. In the process he carved out his own lane in the genre, and is one of the biggest artists in hip hop today.
Kendrick is also an inspiration because he's brought lyricism back to the forefront, as well as the spirit of competition in rapping. The hunger he has exhibited pushed me going forward when writing. Lastly, as both a rapper and producer I also draw influences from Kanye. His willingness to change his sound on each project is something I always appreciated. Whether it be 808's & Heartbreak or Late Registration; he's a chameleon.
Other producers that inspire and challenge me to improve my sound are Timbaland, Flying Lotus, 9th Wonder, 40, J Dilla, T-Minus, J.U.S.T.I.C.E. League and Clams Casino.
3) What's your process like for making music? Do you have a set routine or does it vary track by track?
My process for making music generally depends on the mood I'm in. When I'm able to channel a certain emotion, like anger, I'm able to craft my song around that. However, it's a double-edged sword because that same emotion can completely throw off my focus when I'm writing or recording.
I experiment with different flows and schemes to see which fits best in a song. So the rhyme scheme could change 2 or three times before I get a verse down. As for a routine, I've gotten into the habit of focusing on one or two tracks at a time so that I don't lose myself in too many songs.
4) Can you run me through the making of your latest project? How the idea came about and what the studio vibes were like?
When I decided to put together the Blvck Sheep EP, my goal was to end the year on a high note, adopting the "less is more" ideology. The title was created by a culmination of experiences I had throughout the years. I've dealt with a lot of isolation, simply due to how differently I did or thought about things, both in life and music.
Even now I deal with it, but I just came to accept and embrace being a "black sheep" of today's culture. I wanted to convey that through the content on this project…but I wanted to keep it short and sweet, while gearing up for another EP and (hopefully) a bigger project I have planned for this year/early next year.
I've never displayed a lot of aggression in most of my songs before, and I wanted listeners to feel that through certain songs on the EP, and see a more confident artist. I've also never showcased my abilities as a producer on any other mixtapes before, so this was my time to do it on "Kenny Lofton II" and "40 Bar Binge."
5) As independent artist, what are you doing in terms of promotion and marketing in order to differentiate yourself from others?
For me, as an independent artist, I try to interact with my listeners. I think involving yourself with them keeps them interested in what you're doing. As far as promotion I'm starting to perform more often to build a fan base.
Social media is obviously a huge plus, because it's such a vast landscape for getting your music out and networking with new people. But that connection with the people's important. Those are the people you're speaking to…the ones coming to your shows, buying your music and checking for your material. If they don't feel like they can relate to you, they may not be inclined to follow or support you. And if they do, it'll be short lived.
6) What's the number tip you would give to someone who's looking to get in the music industry?
The advice I would give to other artists trying to break into the industry, is to take advantage of the social media platforms available. Instagram, Twitter, Facebook, Tumblr…Utilize that as much as possible, but DON'T spam listeners, that's the quickest way to lose them.
Personally I wouldn't recommend over saturating the market with songs, you could overload people and they might not be able to keep up with what you have coming out. I think quality is more important than quantity, but that's ultimately up to the artist. A project with 12 great songs will stay with people longer than one with 25 where 45 percent is filler.
And finally, work hard, stay persistent and never get complacent. The easiest thing to do is get comfortable…but until you get where you want to be, you can't. And even then, that comfort is brief, because you're constantly trying to improve. There are other people you're competing with frequently, so stay at it.
7) How do you feel about hip-hop today and where it's headed?
Honestly, I think Hip Hop's in a very peculiar spot…there's so many people interested in it now more than ever, arguably making it the most popular genre currently. There's so many underground artists breaking out now and working with mainstream artists, when they used to be so separate from one another. Now some are virtually synonymous with each other.
It's amazing to see it evolving…when you can have a Drake, Kendrick, Kanye, a Danny Brown, Tyler, Future, Young Thug or Childish Gambino and they can all coexist…sometimes even collaborate! There's a lot of talented artists getting shine now, not for being trendy or antics, but because of what they're saying.
The lyrics they use in their message and how people gravitate to it. It's great seeing people more receptive to conscious verses, witty wordplay, double entendres, etc…when those aspects of rap seemed to be (more recently) reserved for the underground. In addition to that, seeing the people buy the albums and support it is huge…overall though, I would like to see more people supporting the people they listen to though…regardless of who it is.
People blow their entire paycheck on shoes, but won't spend ten dollars on an album, especially when some artists have been giving out free mixtapes for years…so that's an area that could improve. On the other hand, there are a plethora of copies out there. A lot of times I can't tell certain rappers from one another.
In my opinion there's an abundance of derivative music, subpar lyrics and content that doesn't feel or sound genuine. Sometimes the beats sound better than the person rapping! To put it simply, there's a lot of "rappers" and not enough artists…but with that being said, with so many unique sounds and lyricism seemingly coming to the forefront again, I like where Hip Hop is headed.
8) What music are you listening to these days? Anyone in hip-hop really blowing your mind?
Lately, the projects I've been listening to lately have been Kendrick Lamar's "To Pimp A Butterfly," J. Cole's "2014 Forest Hills Drive," A$AP Rocky's "A.L.L.A.," Drake's "If You're Reading This…" and Vince Staples' "Summertime '06."
All of these albums are great, but the one that's been really resonating with me most currently is Kendrick's, respectfully. I say that because conceptually, he took various aspects of black culture (past and present), and made an album about the people, and for the people. From the music to the themes; he made songs that I could relate to, and ultimately was most satisfied with.
Even though, she hasn't released an album yet, I love what Tink's been doing recently; she's so versatile and talented. She just put out her "Winter's Diary 3" mixtape so I'm interested to hear that.