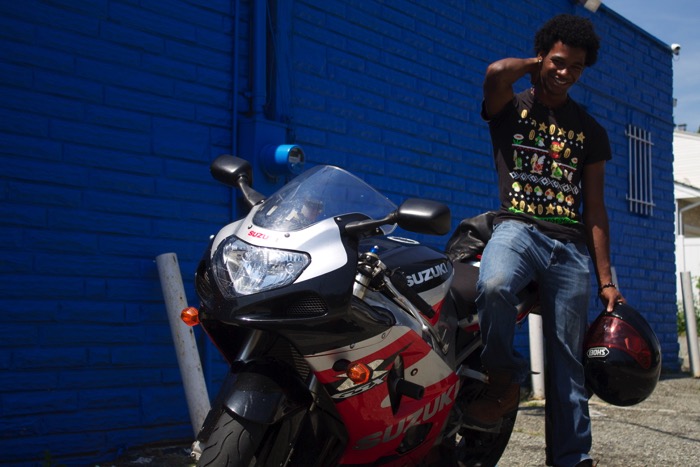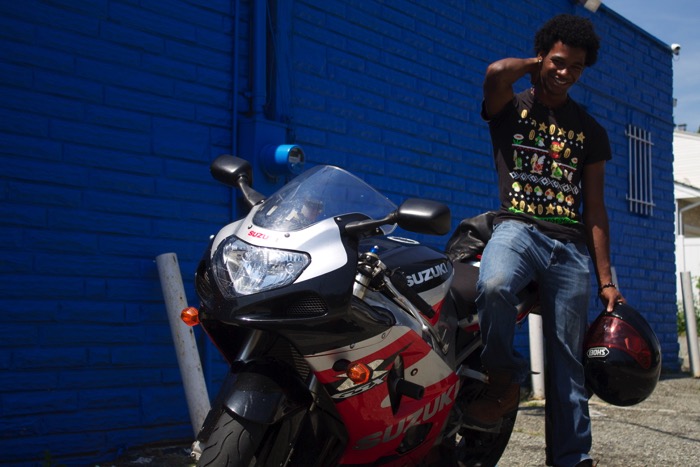 1) Do you remember the moment you wanted to be a hip-hop artist?
When I was younger I would write rhymes and spit them on the bus for my friends. At that age it wasn't my dream though. It didn't become an obsession until my freshman year of college.
I was going to school for mechanical engineering and it was just not working out in everyway you can think of. I started looking at all of my attributes, talents, and skills and I knew that this is what I was born to do. So I started grinding.
2) What was it like creating your latest project – Reincarnated?
Reincarnated was every emotion in the dictionary. Any project you do should have ups and downs; it should contain the blood, sweat, and the tears, at least that's my take on it.
When you're dealing with the producers and artists and there's a snag somewhere, it can throw you off, but that is how you improve.
3) What are you trying to achieve with the project?
I honestly just want whoever is listening out there to know what "Keats" sounds like and who he is. Ultimately, I want people to enjoy what I create and have their own experience, and if that happens to create a following, great, that will only allow me to entertain more people. It's like telling a joke, you want people to laugh and have a good time.
4) What are your thoughts on staying independent or signing to a major label?
I want to do what is best for the music and best for me at the same time. There are so many different situations I could be introduced to that the answer to this could change in a heartbeat.
In one case I could be honored to work with someone or even under someone, but on the other hand if that would compromise me I can't go for that. I believe that the pieces will fall into place.
5) How do you feel about the independent hip-hop industry right now?
I feel like the independent hip-hop industry is absolutely dope right now. We have so many up and coming artists that are about to take the game by storm. It really makes me excited, it really does.
6) As an independent hip-hop artist grinding it out, what sort of promotion and marketing are you doing to stand out from the rest?
I am pursuing my Bachelor's in Business Administration/Marketing right now and I actually changed my major for this sole purpose. Something marketing has taught me is to meet people and get yourself out there anyway that you want to.
I have an entire college supporting my music right now because I have been doing shows on campus; I have been working with the radio station in my area, and haven't backed down from a cypher. Form relationships not connections.
7) How do you think you've grown as an artist?
I know I have a lot of growing to do as an artist and I understand that comes from practice. Rome was not built in a day and knowing that is the first step. On the other hand, I do realize the lengths I have brought myself to.
One instrumental on "Reincarnated" is titled "You're Not Supposed To Like This". I put that on there for future reference to show that this is only the beginning of a much larger plan.
8) How do you feel about hip-hop today?
Hip-Hop today is only getting better. Especially with new artists coming up in my generation and ahead of me it is going to be lyric central.
The Internet today is only making it more competitive. Nowadays we see a 30 second video of someone spitting some fire and we still may not be impressed. That makes it ten times more challenging to breakthrough as an artist.
9) What artists in the game today do you look at for inspiration?
I look at so many artists from old to new to gain inspiration from. J. Cole is someone I relate to and his story gets me through the rough patches.
Pharrell and Kanye are musical geniuses. I would have to say my biggest inspiration has to be Childish Gambino. His thought process is on a different plane.
Also everything I went through growing up reminds me of a bit of a Cinderella story kind of like his.
Who are your top 5 rappers dead or alive?
My top five is: 1) Childish Gambino 2) J. Cole 3) Eminem 4) Biggie Smalls 5) Missy Elliott