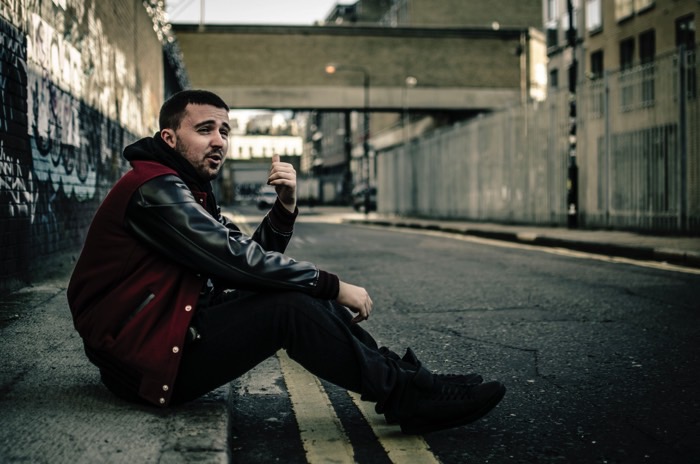 London rapper and studio engineer, Mister Sanders, just dropped his latest mixtape – Nostalgic – a 16-track project which pays tribute to classic grime instrumentals that inspired him coming up.
You can stream or download Nostalgic here. Make sure you keep an eye out for Mister Sanders' next project – No Sympathy.
1) Tell us a little about yourself and your background.  
I am a rapper/musician, I'm from London, i am 23 years old. I started rapping when i was 14, I started playing the piano at around 16, I am also a studio engineer.
2) Who were some of your musical influences coming up?
When I started off it was people like Eminem of course, but then I found UK Grime, which is when I found artists like Kano, Dizzee Rascal, Wiley who were all people I looked up to, Wretch 32 and Ghetts are artists I have always had mad respect for.
3) How would you describe yourself as an artist? Has your style changed much over the years?
Versatile and unpredictable, my style has gone through many phases. My earlier years were straight grime and underground rap but when i started playing piano i started pushing my comfort zone out and I made some commercial stuff, now I'm trying to find a balance, I've been developing a sound for a long time.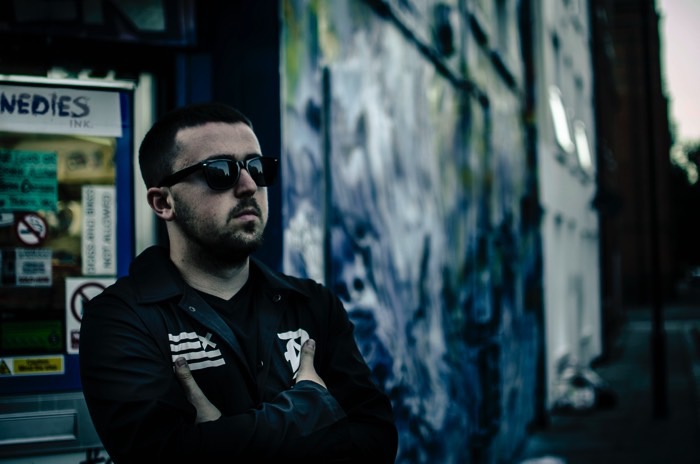 4) What's your process like for making music? Do you have a set routine or does it vary track by track?
For the most part its always been producers sending me beats and me vocalising the track in my own time, but what I find more fun is being with a producer in the studio playing with different chords, making real music!
5) Can you run me through the making of your latest project? Where were the studio vibes like? 
I wanted to make a mixtape that was straight up UK grime, to show where i started and to test my skills, when I made it I went back to the songs I used to listen to and put my take on them, them old songs get me hype! So it was fun.
6) What sort of independent hip-hop promotion and marketing are you doing to differentiate yourself from other artists?
If you follow my YouTube channel you will see i document everything I do, you can see what I'm doing in the studio, and it seems to be keeping fans interested which is good. Its good for the supporters to get to know me better too! I use social media to promote myself, and just meeting people at different studios, ill be performing more soon as well.
7) What are you thoughts on the current state of hip-hop music today?
I think its great, the only downfall is that because of the internet there is so many people 'trying', theres nothing wrong with that but it makes the scene over saturated with cliche same old thing, therefore it sometimes makes it hard to find good new artists, but other than that, a lot of artists are doing well and off there own back as well which is always good.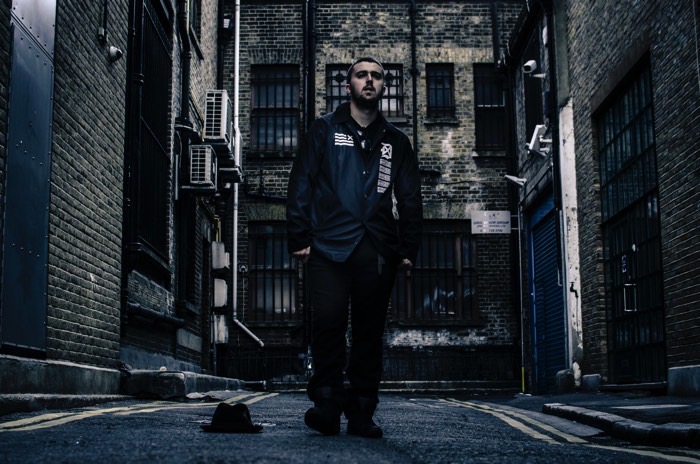 8) What music are you listening to these days? Anyone in hip-hop really blowing your mind?
I'll be honest, I've been listening to myself haha, my next mixtape No Sympathy is crazy! I listen to singers more these days, I like The Weeknd a lot. But if i were to choose rappers I'll say Hopsin is dope, over here in the UK Wretch 32 and Ghetts are always killing it.
9) If you could work with any artist you wanted, what would be your dream collaboration?
I'll obviously have to say Eminem, if I can get a song with Eminem that would be quite surreal, I like working with singers though, they can bring a new dynamic to a song, so maybe someone like The Weeknd would be cool.
10) What has been the best moment in your music career so far?
I can't really pick a moment, but just finding my lane and just coming far with my sound has been worth the time I've put in so far, I suppose working with all the different artists I've met and taking something from each of them has made me something unique, its like I'm ready now…lol
11) So what's next for you?
I'll be promoting my debut mixtape 'Nostalgic', I have a couple more videos I want to do for that, then it will be on to the next one, 'No Sympathy'.