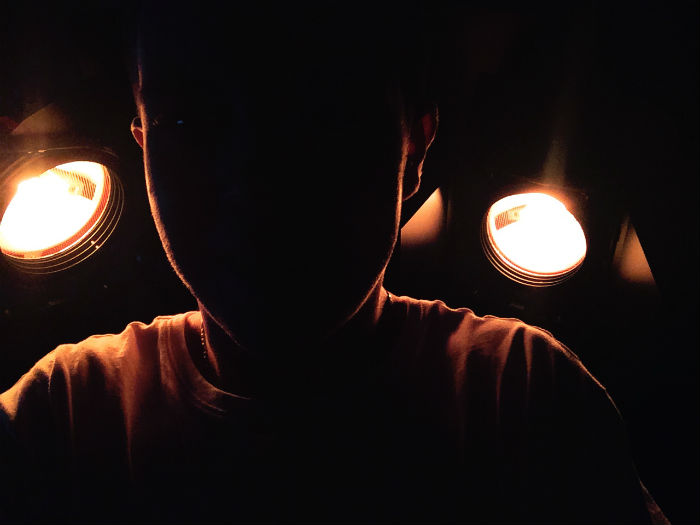 1) Tell me a little about yourself and your background.
I have loved music since I remember and began Mixing and Dj'ing at the age of 8. From then on it kind of just developed into me producing songs and then eventually in the last year or so releasing them for everyone to hear. The response has been good so far and I can't wait to see what 2015 has in store for me. I'm heavily influenced by the lifestyle of Hip-Hop and influenced by California, Los Angeles more specifically. The Bay is throwing out so much good stuff I can't keep up.
2) Who were some of your musical influences coming up?
My musical influences coming up were Tupac, Eminem, 50 Cent, Luther Vandross, Candi Staton, Soul To Soul, Brownstone, Aaliyah, Naughty By Nature, Mustard, YG, Nipsey, Big Sean, Wayne, Drake and Dre…Yeah I know. I thank my dad for that; hard-core selection of artists shaped my life and me.
I guess having the black blood in me and the hip hop culture shaped my hate for racism and the person I am today. I have always loved hip-hop. My influences are mostly old school, I got a lot of respect for those artists, and my dad has raised me to all kinds of music so I am a huge fan of Reggae and oddly enough I like jazz. Tupac has always probably be my greatest inspiration the song 'California love' got me. I still play that tune all the time.
3) What's your process like for making music? Do you have a set routine or does it vary track by track?
My process for making music? Is there a process? Whatever comes to my head goes down on the keyboard or pads. I don't think there is a process, if there was it wouldn't be as fun and creative as it is. Sometimes the melody comes first sometimes the actual back beat even the high hats. No set routines for anything, its just vibes and my brain creating.
4) Can you run me through the making of your latest project? How the idea came about and what the studio vibes were like? 
The making of my latest project, which was Reintroduction, was quite easy and chilled. I don't let anyone hear my stuff before its released because people want early copies and people judge music so quickly. So it was just me vibing in my bedroom studio making crazy melodies and beats.
One after another it all pieced together, named the Mix tape and dropped it. It was quite chilled; just hearing the baselines and the melodies accompany each other and then before I knew it I had a track. Then I got rid of some tracks that didn't fit in for whatever reasons and I had the tape.
5) As independent artist, what are you doing in terms of promotion and marketing in order to differentiate yourself from others?
My promotion is fairly simple; sometimes I print out flyers and had them out so people know where to get my music. I tell a lot of people by word of mouth get the word around on social media just the basic really.
I email a few people also they get the word around. Nothing extraordinary, just do what I got to do. I'm young and have all the time I need to grow, so I use my time wisely creating. Promotion is something I have to do but not on a vast scale.
6) What's the number tip you would give to someone who's looking to get in the music industry?
My number one tip for someone looking to start in the industry it would be not to think of 'cracking' a certain country or anything like that. That's not what it's about, you want to create a global fan base, not just crack the US for example, pointless.
You could have fans waiting in Australia for you but they never heard of you because you're focusing too much on one are specifically. Definitely do your research about the most popular area is for the genre you are looking to start on, reaching out to people in that area big or small could be a step you can't afford to miss.
7) How do you feel about hip-hop today and where it's headed?
Hip-Hop today is so crazy man. So many artists up and coming and already known. Drake killed 0-100 that's a tune for sure. Its just getting bigger, more people are starting to realize not every rapper is a criminal because of Hip-Hop, that's the problem people look down upon us like we're incorrect because Hip-Hop isn't moral or whatever, ummm forget that, it a culture, we are a movement. We aint going nowhere!
8) What music are you listening to these days? Anyone in hip-hop really blowing your mind?
I'm listening to a lot of stuff; the Weeknd is too crazy its unreal. His tunes bang, so good to chill too. Tinashe is my favourite girl artist out there, her album is cool. Logic is super dope his album is so sick! I am a huge fan of DJ Mustard though, that's inspiration. Rick Ross claps too. There are a lot of artists I listen to that aren't so well known too.