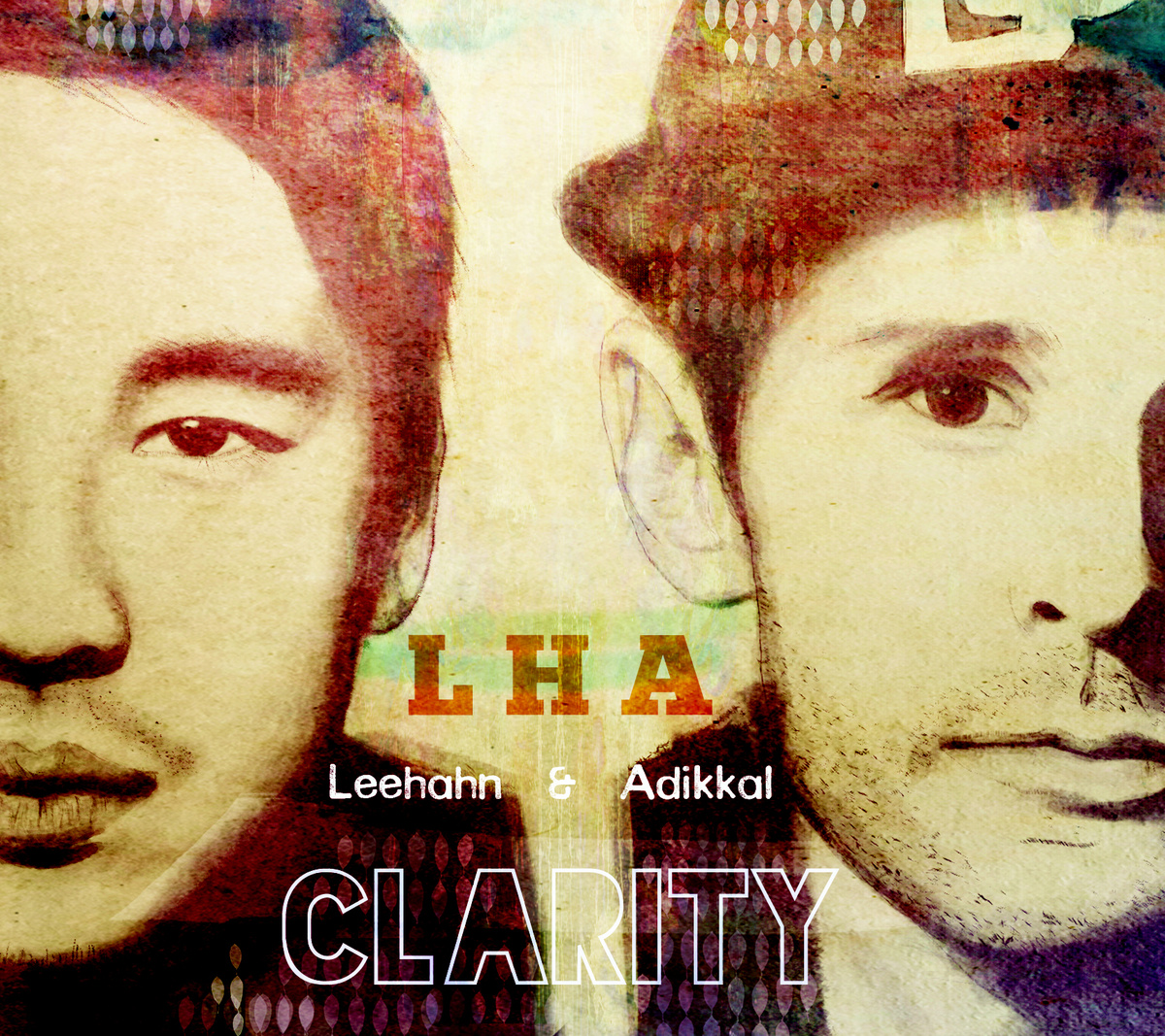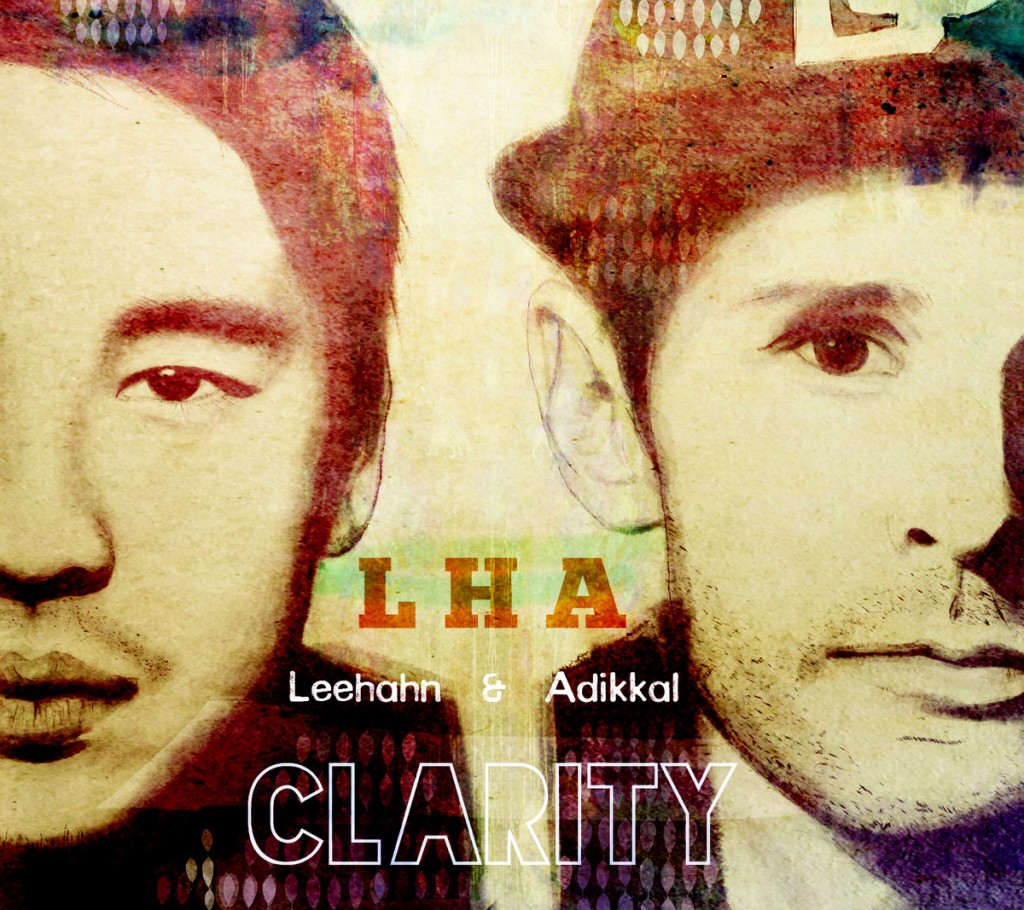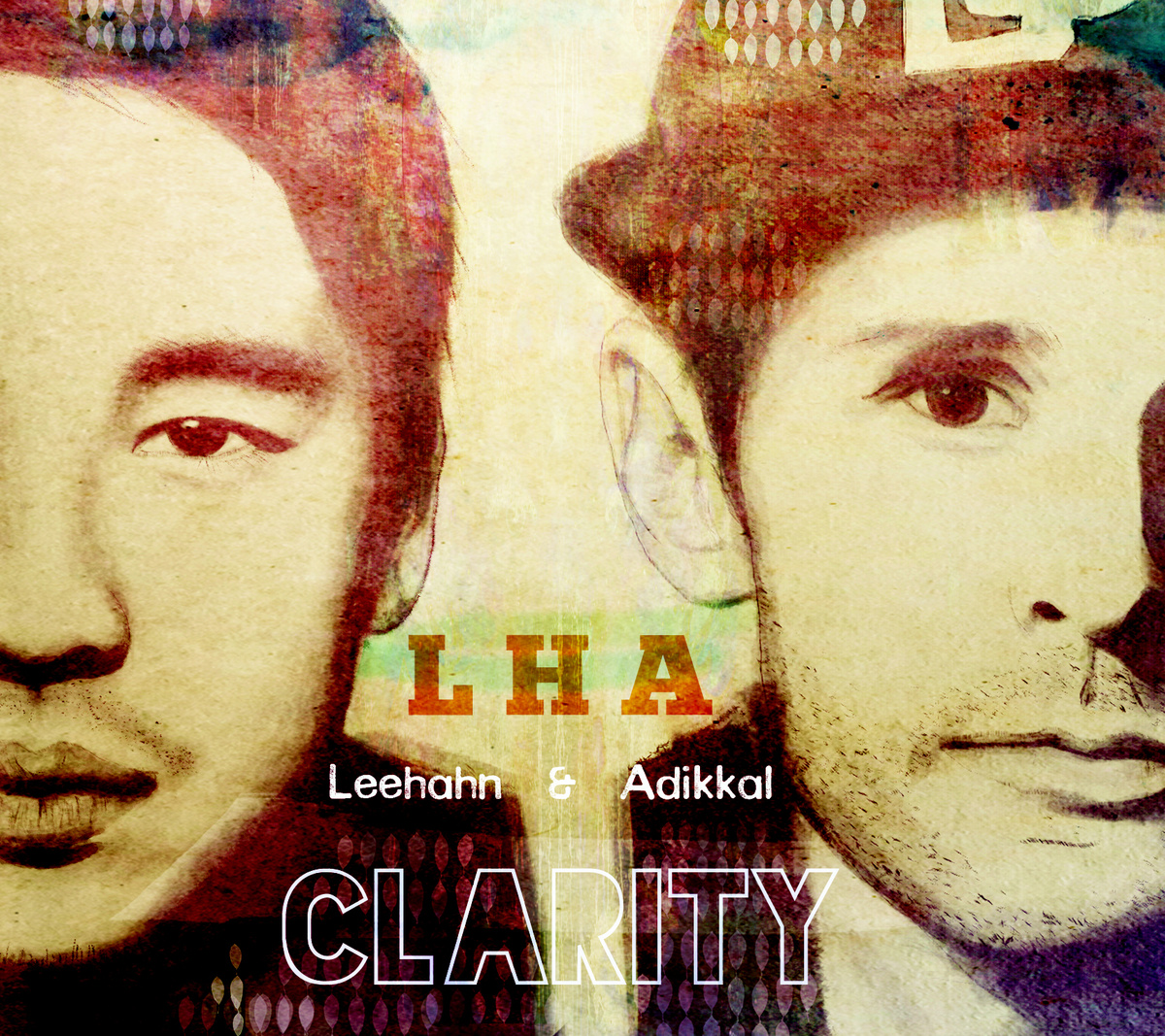 LHA (LeeHahn & Adikkal) are a soulful-jazzy hip-hop duo from Sydney, Australia. Their latest release, CLARITY, is an 11-track project that incorporate elements of funk, soul, jazz and hip-hop.
1) Tell us a little about LHA and you guys came together to start making music.
We first met way back in 2003 at university, ironically in the MUSIC101 subject. I think I may have been kicking some rhymes outside of class and Leehahn mentioned he was a producer. He handed me a beat CD and I remember thinking how dope his beats were.
Fast forward to 2008 and I did a guest verse on track for LeeHahn's crew J Daiz called "Failed Success". It turned out dope and coincidentally both J Daiz and the band I was in a the time, The Suitable Few, disbanded and we decided we should link up and make some music. That first joint was called "It's Time" and we've progressed a long way since then!
2) Who were some of your musical influences coming up?
Adikkal: I was heavily into Rage Against the Machine and Red Hot Chili Peppers throughout high school which in retrospect indicated some predisposition towards rap, but with the rock and funk influence. I didn't really get into too much hip-hop until a friend lent me the NWA Legacy CD.
After that I went down the typical suburban white kid path of bumping all sorts of gangsta rap and rapping along but then progressed into more underground hip hop like Atmosphere, Eyedea & Abilities, Smif n Wessun and then all the early 90s hip hop classics like ATCQ, De La Soul and Pharcyde.
Mostly though I'd say I've been heavily influenced by soul, funk and RnB music. Curtis Mayfield, War, James Brown, D'Angelo… the list goes on and on!
Leehahn: Stevie Wonder, Frank Sinatara, 2Pac, Nujabes, MJ, Dr. Dre, Pete Rock, Carole King, DJ Shadow, Coldplay, Cinematic Orchestra, so many to name.
3) What's your process like for making music? Do you guys have a set routine or does it vary track by track?
It's kind of evolved over the years but for the most part it starts with Leehahn sharing a beat he's been working on and I'll take it from there. I'll start writing what I feel works with the beat and then the track begins to take form.
We often make changes to the arrangement as it progresses but the crux of the track is usually there. Sometimes it might start by jamming and coming up with a hook idea and building or other times I'll have a concept for a track and we'll find a beat to match.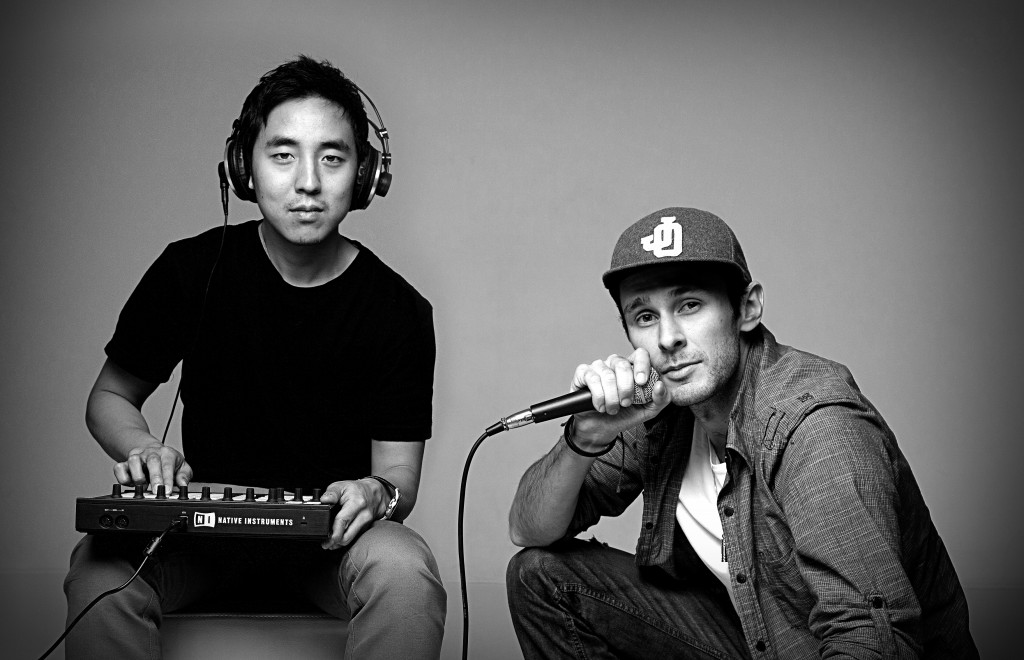 4) Can you run me through the making of CLARITY? How the idea came about and what the studio vibes were like?
It was a mad challenge! We think that it's our best work yet and it represents a significant step up from our previous efforts. We kind of approached it from a level of 'close enough is not good enough' . In the past, we kind of let things go if they were 'good enough', but this time we would keep going till we got it right.
That meant many long frustrating sessions trying to nail a take but when I'd finally get it, it was satisfying. It did force me to up my game as I feel Leehahn took his beats to a whole new level, so I felt the pressure to raise with it.
The whole process in general was frustrating but inspiring. It's hard to find a balance between where you want to be and where you currently are, e.g. you need to have an awareness of when you've done the best you can given your current skill level. I like to think I came close to that, but there is still a huge amount to grow.
In general, I think the album has a much more focused sound. The title kind of sums up that approach, we feel we reached a degree of clarity as to what we were about. We'd been a bit pigeon holed as 'jazzy hip hop' or what not and people came to expect smooth jazzy soulful sounds the whole time, but we kind of realised that's just one aspect. We make music with soul, but not necessarily soul music. Basically, we are about music with feeling, whatever that feeling may be.
5) As independent artists, what are you guys doing in terms of promotion and marketing in order to differentiate yourself from others?
Not enough to be honest. We've had numerous discussions about this and I think we've decided that first and foremost we should be making killer music. You'd hope to think that if you make dope music it will get heard because people will want to share it.
It's easy to get too caught up in the promotion side of it and particularly if you are doing it yourself, it takes your attention away from your art. It can also take away from the enjoyment of music and make music a bit of a chore – especially when your day job is in marketing!
It's actually something I've wrestled with a lot lately and I came to a realisation as to why I make music. I make music to express myself and connect with people – that's really the essence of it. The marketing and promotion really exist to help us connect with more people, but for me, it's not about status or fame or wealth or the other standard barometers for success.
For me it's about making a genuine connection with someone. It's about making a song or delivering a performance that has some kind of impact on someones life. Just something real, ya know? A song that reminds someone of a good time, or a song that comforts them in bad times.
I got a message from a fan telling me how much they had connected to the lyrics of one or our new songs, "Have I Ever", which is about depression and anxiety, and that was really important to me. Knowing that one person could connect and get something out of it, really reinforced my sentiments.
It's easy to start judging your success based on views, likes and shares but the feeling of that is in a way is temporary and empty, just a stat.
So to answer your question, nothing! Maybe just making real and honest music and hoping to connect with people.
6) What's the number tip you would give to someone who's looking to get in the music industry?
Don't do it for the money.
7) How do you feel about hip-hop today and where it's headed?
I don't really like to comment on the state of hip hop, it is what it is and it will continue to evolve. There is dope music, there is shit music and there is the wide expanse in the middle. What I classify as 'dope' or 'shit' is different to the next person so it's all subjective anyway.
8) What music are you listening to these days? Anyone in hip-hop really blowing your mind?
I've been listening to a bunch of random music really, not much of it new. Probably the latest album I really got into was the new Drake album, Nothing Was the Same. I never listened to Drake before but that album really blew my mind. The production and delivery was just on some next level shit. I know heaps of people hate on Drake and I wasn't a big fan of his other stuff, but that album had a lot to offer. His rhythm and delivery on those beats just totally set it off.
I've also been real late to the party but Kendrick Lamar is also doing some incredible stuff. Lyrically and flow wise he is pushing the envelope.
Apart from that I also thrashed the latest Mayer Hawthorne album which was an absolute killer. Lastly, I regularly spin mixes by German techno/house producer/DJ duo Pan-Pot. I love their style and any time I've got work to do, their mixes provide the perfect back drop.
Stream CLARITY below and make sure you head on over to LHA's Bandcamp page to cop the project!