Hip-hop artist, Kyle Hickey, recently dropped his latest mixtape A Young Boys Dream on DatPiff for the fans to cop. Featuring production from Chris P Kushman, CN Beats, John Beats and KmoNee, the 10-track tape is a tight showcase of Hickey's main musical influences – Machine Gun Kelly, Hopsin and Blink 182.
I had the pleasure of interviewing Kyle Hickey and we talked about a range of topics, including his background, recording A Young Boys Dream, hip-hop today and what he's currently bumping.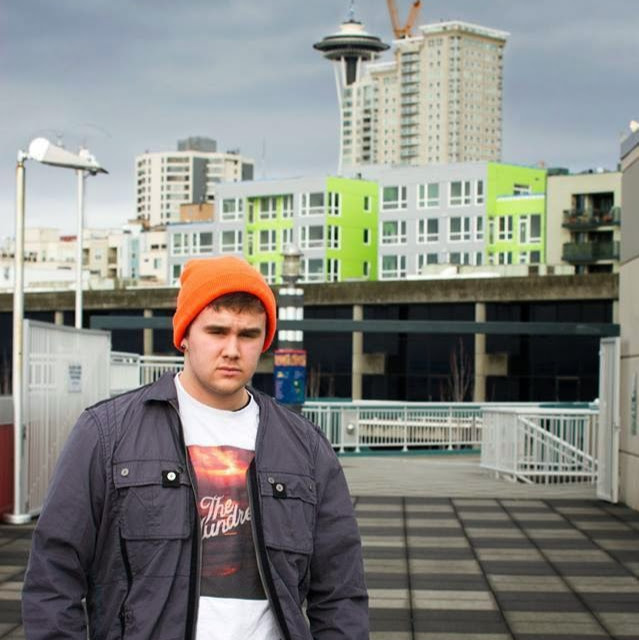 1) Tell me a little about yourself and your background.
I am from a Small Town in the Pacific North West in the Bellingham area where there isn't much to do, you kind of have to make your own fun haha.
2) Who were some of your musical influences coming up?
Machine Gun Kelly, Hopsin, and Blink 182.
3) What's your process like for making music? Do you have a set routine or does it vary track by track?
I wake up every morning make myself a coffee head town stairs to my basement where i built my own studio, just practice my flow for the track over and over and over, until i think its perfect.
4) Can you run me through the making of your latest project? How the idea came about and what the studio vibes were like?
The studio vibes were intense, I even flew down to Las Vegas to record part of it. I felt like I really wanted to say what was on my mind, but also be myself, and just have fun with it too, and establish myself apart from other artist.
I am just honored that my producers Chris P Kushman, and the homie Tripple worked hard and put in the same amount of effort that I did for this project.
5) As independent artist, what are you doing in terms of promotion and marketing in order to differentiate yourself from others?
I travel back and forth between Las Vegas, Seattle, and just try to network in person, i feel it is very important to do it in person, so I'm not just some other email to someone, and I really want to get out there and do this, and show people i am a starving artist ready to work!
6) What's the number tip you would give to someone who's looking to get in the music industry?
Be yourself, stick to who you are, and if you really want to do this give it everything you have, and don't look back and keep a positive mind set.
7) How do you feel about hip-hop today and where it's headed?
Hip-hop right now is at an interesting time I feel like sometimes it is either really good, or it is really bad, and artist say some pretty wack things but i think the general audience has gotten better in knowing from separating the real from the fake artist.
8) What music are you listening to these days? Anyone in hip-hop really blowing your mind?
I've mainly been bumping Machine Gun Kelly's album Lace Up, and a lot of his older mixtapes, and Hopsin's Knock Madness, and his older album raw I just like how real it all is and how theses artist are just themselves.