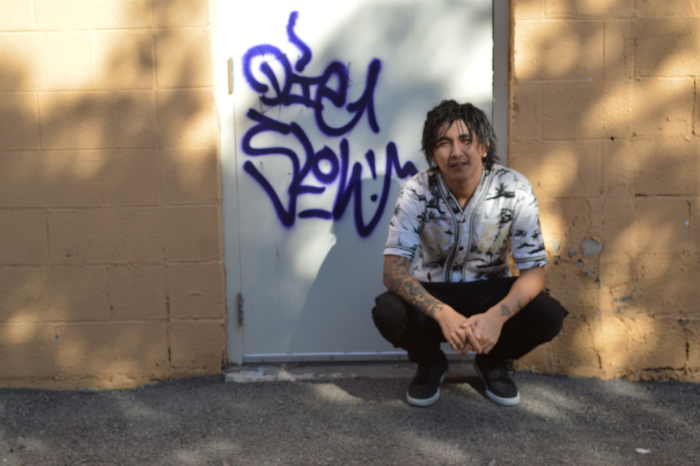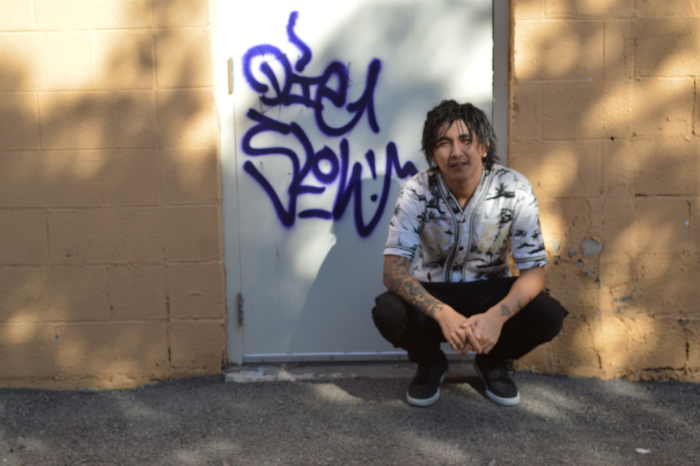 Texas rapper Kid Hustle has dropped his latest mixtape, The Green Room, for hip-hop heads and weed lovers all around the world to cop. 

Featuring production from Cardo and guest appearances from Jet Life crew members like Young Roddy and LE$, The Green Room is a must have tape if you want to kick back and chill out to some smooth beats and rhymes.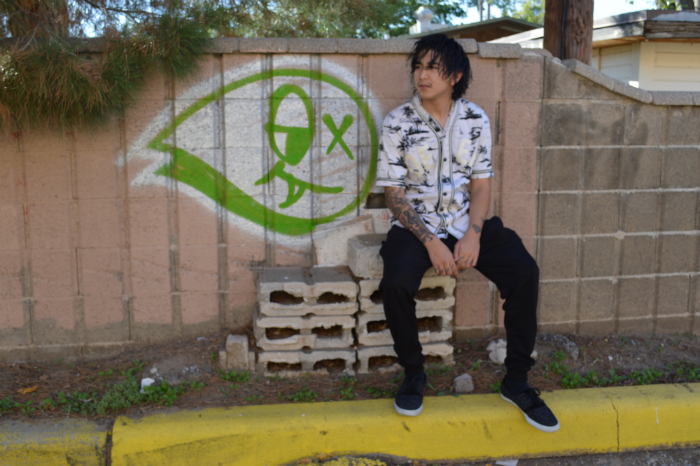 1) Tell me a little about yourself and your background.
I'm 20 yrs old born and raised in El Paso, TX, My Group is D.I.M (Diamond Imperial Mob) I've been rapping since i was 13 and i really started taking it serious during high school! This is my fourth release!
2) Who were some of your musical influences coming up?
Growing up I was influnced by triple six mafia, Outkast, Biggie, Rakim, 2pac, Bone Thugs N Harmony, Jay Z and alot of punk rock and rock bands such as Blink 182, Foo Fighters, The Offspring, Three Doors Down, i would also listen to Lenny Kravitz, As for newer music i would listen to a lot of Kanye West! I'm really diverse when it comes to musical influences!
3) What's your process like for making music? Do you have a set routine or does it vary track by track?
When it comes down to making music i gotta hear the instrumental first and feel the vibe, from there i go with what I'm feeling and lay it down on the beat, its always different with every new song i make, i don't have a way of doing things it just happens from what I'm feeling! I give you me and my real life situations, this music is my lifestyle!
4) Can you run me through the making of your latest project? How the idea came about and what the studio vibes were like?
With this project i was feeling a little funky, I got in contact with Cardo and he produced the whole tape. I Like the whole funk and Jiggyness he brings with his production. As for the studio vibe you know i was just feeling the beats and feeling myself at the time and went with that! As an independent artist I record everything out of my bedroom or hotels and get my engineer gets everything mastered down!
5) As independent artist, what are you doing in terms of promotion and marketing in order to differentiate yourself from others?
As an independent artist I try and keep an open mind and work with other people. I promote my music through social media, DatPiff, SoundCloud, and communicating with people who have an interest in the same type of music. I get in contact with promotional services such as yourself to stretch to a wider audience!
6) What's the number tip you would give to someone who's looking to get in the music industry?
Tips I would give would be to be yourself, make music that satisfies you, and keep an open mind. Nothing comes easy you have to put in hard work and determination if its something you really want! Don't try and please everyone do what makes you happy!
7) How do you feel about hip-hop today and where it's headed?
Hip Hop today is alot different than it used to be. There are a lot more artist in the game with different styles, in my opinion its not really hip hop anymore! Music is evolving, artist bring so many diverse styles to the table that you can't put them all in the same category anymore. Its not about being lyrical anymore its about making a jam people can vibe to! I think Hip Hop is heading in a good direction, nothing can stay the same for too long!
8) What music are you listening to these days? Anyone in hip-hop really blowing your mind?
Today i listen to a lot of Curren$y and the whole jet camp, Wiz Khalifa, Dom Kennedy, Casey Veggies and Rockie Fresh. Im really digging the rappers coming out of florida, such as Pouya, Robb Bank$, and Yung Simmie. Ive also been vibing to alot of KR, LG, Bones, and Xavier Wulf! Its crazy to think of all the musical talent out there!