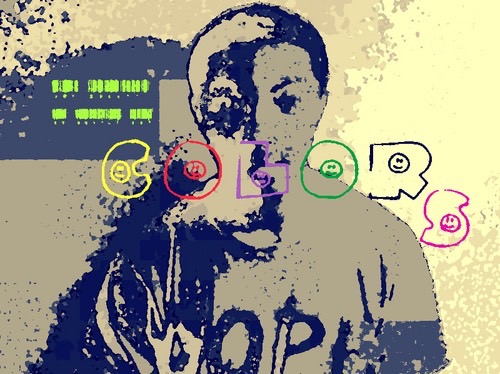 1) Talk to me about the making of your latest project. What was the inspiration behind it?
Colors .Quoted "Baby this is colors I'm just painting my life" Thats what Im trying to do on this one paint my life up to the point I'm at now.
2) With the music industry tanking and record sales falling, how do you envision yourself earning a living as an independent hip-hop artist?
Hustle harder thats the only way to do it be smarter make better music take my time and plan things out. its a business more than anything but never forget about the music.
3) From a business point of view, which artists in the game do you think are really pushing the boundaries and changing it up?
Business wise Kanye stepping into clothing is pushing it higher him and Damon Dash starting their own clothing label is pretty big. The big Dr.Beats deal was huge so yea Im looking at Dr.Dre as a big inspiration.
4) What business lessons have you learnt from the music industry so far?
It takes money to make money and image is everything. If you want people to believe you living this life you gotta show them and live it no fake shit.
5) What do you love about hip-hop music?
The feeling rarely felt but the feeling I get from hearing something new and exciting like Kendrick's new The Blacker the Berry that got me hype like yea lets ride with this let them know we still living out here. Really looking forward to Wale's new album also.
6) What still surprises you about hip-hop?
Not much real music is fading away I'm just trying to resurrect the feeling.
7) If you had the power to change one thing about the hip-hop industry to help independent artists – what would it be?
I feel as a independent artist you need to create a buzz for yourself no help if you can sale yourself then a label will see that and elevate your status financially. Maybe a tv show introducing new artists that already have established hype.
8) Who do you think are top 3 rappers doing it at the moment?
J.Cole Kendrick Lamar and Isaiah Rashad.
9) So what are your plans for the future?
This time next year I wanna be them niggas or at least on my way closer to my dreams.