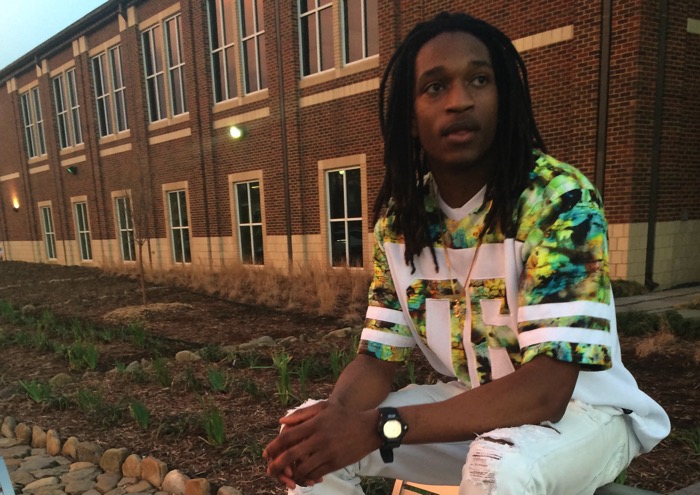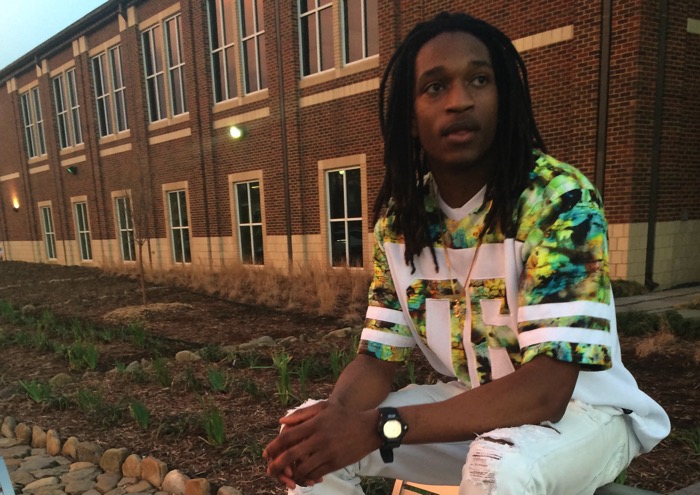 1) What inspired you to be a part of the music industry?
Dez Frio: Struggling and having no money, we all got a family to care for and in the end that's the ultimate goal. Other than that we just have fun , I asked J Juan to be apart of this mixtape because it would be fun and unexpected everyone knows HBK Mac is my right hand man and just shocking everyone with 90's Babies would bring eyes toward everything #220Empire and $K got planned!
J Juan: I was inspired by pops (Don Juan) who was a local Little Rock rapper that was shot and killed when I was only four years old. I wanted to be just like my dad to keep his name alive and I ended up growing a passion for music and writing.
2) Talk to me about the making of your latest project – 90's Babies. What was the inspiration behind it?
Dez Frio: The inspiration behind 90's Babies came after we were well into making the tape, we made "The Party" (House Party) and "Slow down" (Boyz in the Hood) then we just decided to make the theme sticking towards things that were going on in the 90's especially with us being 90's Babies. I get inspired off of anything a Life, a tv show, a trip to the gas station, even hanging at the club or with my crew.
J Juan: Our latest project 90's Babies came together in a very natural way. Dez Frio and I had been writing and recording tracks together since high school and in November of 2014 we finally decided to release an official collaboration mixtape.
At the time we didn't have a name so the song titles came naturally also. When I'm writing; I get inspired by the things that I've experienced, what's on my mind at the time and how a beat makes me feel. After reviewing all of the songs countless times and brainstorming, 90's Babies ended up a perfect fit.
3) What was the process behind making the project?
Dez Frio: Both of us being in college with 2 different schedules made it difficult we'd meet between classes, talk about a beat for 5 minutes and head to the next class like nothing happened the when we would be finished with classes we would go to the studio and write to that beat or click through more beats until we had something.
J Juan: Dez and I would converse over beats and vibe to it for a while until we come up with something. Once we came up with a theme, we'd make a catchy hook and then come up with a verse off of that or vise versa.
4) What are your thoughts on the hip-hop industry at the moment?
Dez Frio: I don't listen to the radio, I stopped that whenever it went having to have talent to be signed to having to just have a catchy hook, I respect artist like Kevin Gates, Chance The Rapper, SZA and Kendrick Lamar, because they don't do the norm they do what's unexpected and what they feel not what's catchy and will get you rich the quickest.
J Juan: It seems like it's getting its "LIFE" back and more styles are starting to be accepted but I'm here to help it and take over.
5) Do you enjoy grinding it out independently or would you prefer to be signed to a major label?
Dez Frio: Being independent gives you total control over any and every step you take as an Artist, looking at Cash Money situation between Birdman and his artists it makes it look as if independent is the only way to go to avoid the drama of the industry if anything I'll sign a distribution deal or a very "SelfMade" Contract with control over my music and less debt.
J Juan: Yes, I enjoy grinding independently. I've always been an independent/Selfmade type of person but I would like to get signed and put others on. Eventually I want to become CEO of my own label.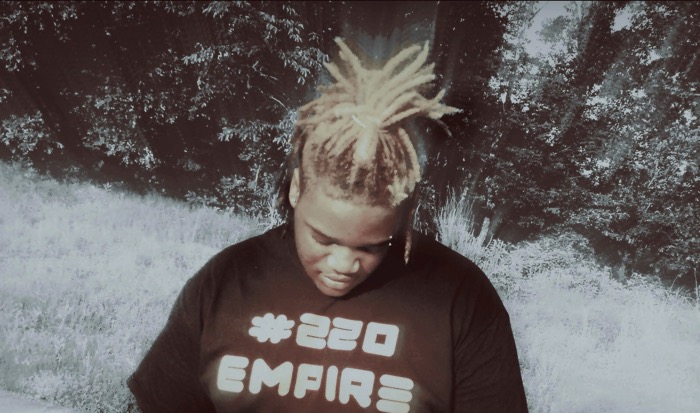 6) What do you think goes into building a loyal fanbase?
Dez Frio: Being consistent with your music, no fan wants to wait months or even years for you to put out a song. I mean when you get to Jay Z or Nas level then you can do that but as Independent or Freshly signed artist you need to put out "Bars and Beats making love to each other" Consistently! Also Interacting on social media plays a big part.
J Juan: Keeping it real and being as creative and consistent as possible. Keep feeding them quality work.
7) What sort of online promo and marketing are you doing to reach your fanbase?
Dez Frio: We promote everything ourselves, we use Twitter to interact with Dj's such as DJ King Flow and DJ Eddy Starks, producers, other rappers and Fans, Instagram and Snap Chat to bring you into our lives, Sound Cloud, Spinrilla and Reverb Nation to give you our music.
J Juan: I basically use the same thing Instagram, Twitter, Spinrilla, Reverb Nation, SoundCloud and Facebook and YouTube to reach my fans. I've also been reaching out to other blogs such as HiSkoolHipHop and a few more.
8) As an indie artist, how do you brand yourself and your music to stand out from the rest of the artists out there?
Dez Frio: #220 #220Empire we're all family some blood some not but either way we're "Second 2 Nobody" we look after each other for the most part. We got J Juan and "TheCrew™ throwing parties playing the music we give T shirts to the Homeless and Fans.
My grandpa used to tell me People will always remember the ones who took life at a humble approach in the end vs. the ones who take it as a "all about me" type of situation.
J Juan: As an independent artist, I've branded myself as the $elfMadeKing. I have a promotional team under me, photographers, videographers, and A DJ. We throw parties, events and promote other artists, models and even businesses.
I also try to do as much work for my self that I can. I feel like I can do it all and that just makes me different from anyone else.
9) Where do you distribute and promote your music and why do you think this channel works best for you?
Dez Frio: I use Spinrilla because of the wide range of people that use it. I use Soundcloud, and Reverb Nation because they are all like social networks , you connect with people and they can share your music and give you feedback
J Juan: The latest mixtape with Dez (90's Babies) was released on Spinrilla. I think this is a good channel to promote my music on because it has all of the hottest mixtapes on there, by signed and unsigned artist. It's also nice to get exposure from all over instead of just being heard locally.