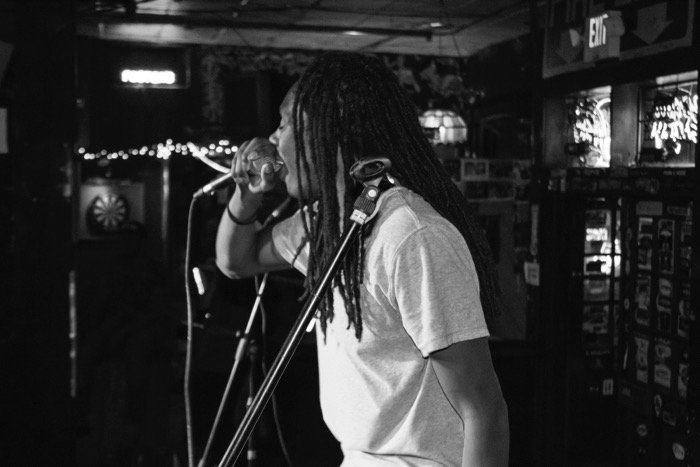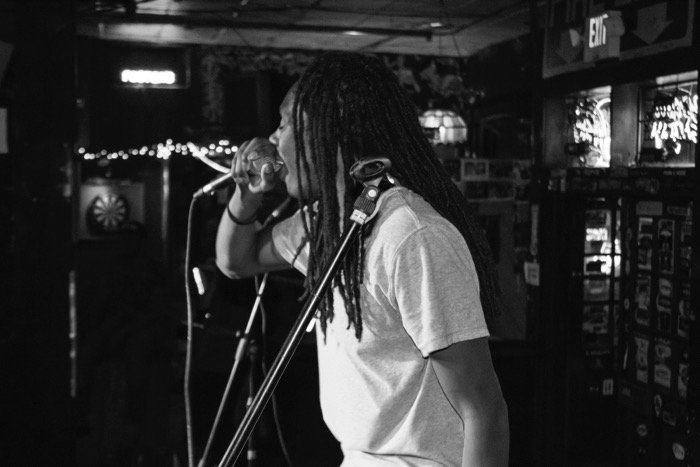 1) What inspired you to be a part of the music industry?
I honestly can't direct the credit to–you know, just one thing. Like, on one hand, it's because I'm aware of my gift and how blessed I am with it.
On the other, I have an amazing pool of fans edging me to take it to the next level, driving me forward. And on some other random hand, I propel myself in a sense of, like "Hey, I want to bring back the traditional style of hip-hop, " you know?
It creates incentive for me and hope that I can reach the people with my vision and get them to at least understand how I see things.
2) Talk to me about the making of your latest project – Take5. What was the inspiration behind it?
I actually have two projects that I have out that are pretty new: The Black Flame Family LP and Take5, Take5 being the most recent. But I've been keeping them under the radar for the most part. But Take5 is that one, though!
I just finished it up not too long ago, actually. Unarguably the best I've put together so far. It's more me in this one than in all of my other projects. This project, is more of—it's like I'm looking to find myself in a lake full of lyrics, in a way, and I'm swimming, trying to find myself at the bottom.
And when I do, that's when the magic happens. My goal from there was to express that in the fewest amount of songs possible.
3) What was the process behind making the project?
I had taken some time off before I got to this one. I needed to learn more, better yet, refresh myself on the art, which includes perfecting my delivery, setting the tone, mastering—the full nine.
So I spent a month or so just listening to artists such as Eminem and Domo Genesis(mostly) and exampled from them to, you know, get myself better–to move ME forward.
I also had to reconnect with the very music I had been putting down for so long. I had gotten music bougie, man! And when I broke free of that, I further evolved as an artist.
4) What are your thoughts on the hip-hop industry at the moment?
I often try not to think about that honestly, because it's really no point. There's some good artists out, and there's a lot of people out that never should have touched a mic. I, as well as many others (I imagine), have been well aware that music isn't the same, but instead of complaining about it, one simply finds light in the dark. I think that's what everyone has done. Taking the good with the bad.
5) Do you enjoy grinding it out independently or would you prefer to be signed to a major label?
Yea, it's pretty cool. A little leisurely for me sometimes but I like to think more on the rewards it will bring than the grit of the grind. It gives me my incentive. A label would be nice, too, but after that Birdman/Wayne debacle, I don't know.
6) What do you think goes into building a loyal fanbase?
It varies, I think. Since it's like 4 types of fans, it's really hard to say. You've got the: die-hards (dedicated), the bass heads (beat lovers), the line junkies (metaphor fanatics), and the typical coincidental bandwagoners (the stumblers).
But a fan, regardless of how he/she is obtained, is a fan nonetheless. I just make sure that I give the best of me to the people and place my heart in my rhymes. That's all one CAN do really.
7) What sort of online promo and marketing are you doing to reach your fanbase?
Well before now, I had the privilege of working with 2FlyPromotion, granting me Instagram, Facebook, and Twitter promotion. And this is my second time here StoptheBreaks. I've been looking carefully at my promo options and weighing them out, though. Can't bite at every line cast, you know?
8) As an indie artist, how do you brand yourself and your music to stand out from the rest of the artists out there?
What I have learned in the few years that I have been doing music is that, what ever the trend is in industry, do what you feel is – notice I say what YOU FEEL – is the opposite. Whatever they do, don't do, at least try to be avoidant of it. You can get lost in the trends of industry after all.
It's cliché, but just do you.
9) Where do you distribute and promote your music and why do you think this channel works best for you?
NumberOneMusic mostly, or at least that's where majority of my singles go first. But I have my music pretty well distributed amongst Spinrilla, DatPiff, and Reverb Nation, all of which links will be provided. I'm not stopping there, though! I'm planning on being EVERYWHERE!!! Everybody gonna know who the Flame is!!