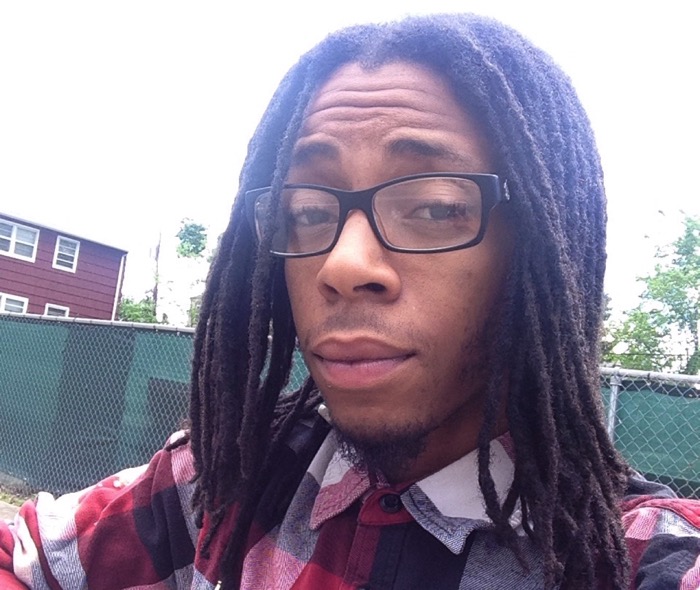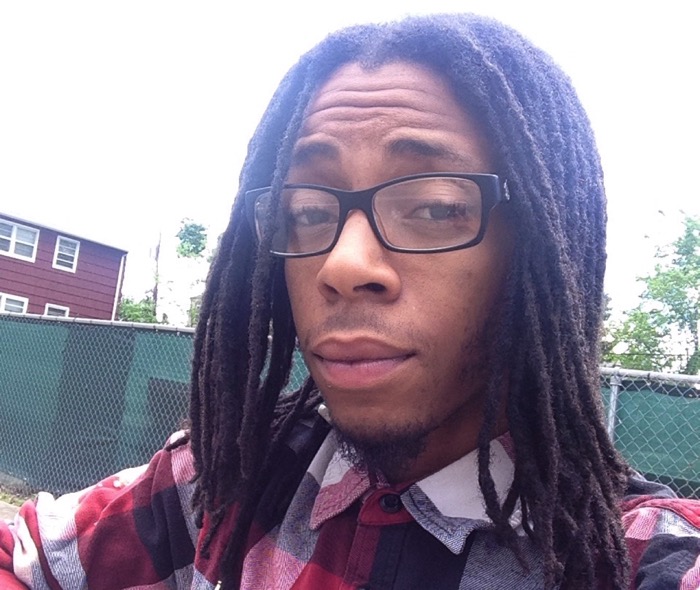 1) Tell us a little about yourself and your background.
My name is Justin M. Howell. I grew up in East Orange, NJ and West Pittston, PA. I attended K-8th Grade in East Orange at an all music school called Washington Academy of Music.
While in band we won gold in a competition in Canada when I was in 7th grade. I went to High School in PA. I started rapping when I was in 6th grade after I got my hands on the Slim Shady LP.
2) Who were some of your musical influences coming up?
I was influenced by all hip hop from the late 80's to the 90's from Run-DMC, Slick Rick, Rakim to Busta Rhymes, A Tribe Called Quest, Redman, Queen Latifah, Naughty by Nature to Jay-Z, Eminem, Outkast & Bone Thugs N Harmony. I'm heavily influenced by what they call Old School Hip Hop and the Golden Era of Hip Hop.
3) How would you describe yourself as an artist? Has your style changed much over the years?
As an artist I can only describe myself as a person who isn't afraid to challenge myself. At times I can be my own worst critic.
Since rapping at the age of 12 my style of rapping has drastically changed. Mainly it's been my voice and the content of my lyrics.
4) What's your process like for making music? Do you have a set routine or does it vary track by track?
It depends on the project and what I have in mind. I usually have an entire view on what I see for whatever project I have.
For example, when I dropped my first mixtape "In Money I Trust" Vol.1 under the name Mista Money I just blended all the tracks I had in a archive and just put it out with no direction. Now I have full focus on when I want songs to release to the art work on each project.
Depending on the tracks I may write to many tracks in one day or I'll take it day by day to write. There is never an outline that can be followed for each project except for that project itself.
5) Can you run me through the making of your latest project – The Speakeasy EP? Where were the studio vibes like?
For The Speakeasy EP, the recordings were all in different sessions over the course of a few years. Grip on Reality I wasn't supposed to be on the song at first until I laid my verse down and my boy Blak Rob who produced the project liked the verse and it stayed.
Godzilla Face was another track that I was offered to hop on. Boom Bap was done in one take and Mozy On was done in about two takes the same day. Call the Ballyman was the last song to be finished and that was randomly recorded at a friends apartment in Queens.
The entire project was recorded at some point in NYC though from Manhattan to Queens. The vibes were different because Grip on Reality was like a test to see if I could land a spot on the song, it was never meant to be for a project. Although the other songs were just a normal vibe recording with Rob. Overall it was relaxed.
6) What sort of independent hip-hop promotion and marketing are you doing to differentiate yourself from other artists?
I'm learning the ropes on marketing and working with people who want to work with me and not just want a huge check to even get me started on anything.
As far as being different I'm just hoping that through what promotion I may receive that I won't be pushed as a money hungry artist but more as an independent artist trying to make a name for himself.
7) What are you thoughts on the current state of hip-hop music today?
I just honestly think that the artist that are getting the mainstream attention have no care as to the words they choose to put out in the world for the radio to play on a day to day.
There are a lot of hip hop artists that stays true to the original concept but there are others who come and manipulate the basis of hiphop for their own gain and not even know what it is they are doing influentially. I feel like the responsibility is lost.
8) What music are you listening to these days? Anyone in hip-hop really blowing your mind?
Actually right now The Waters mixtape by Mick Jenkins has been blowing my mind just the entire concept of the project. I've been listening to Earl Sweatshirt and Detroit Che but all the time I stay in the 90's music on rotation.
9) If you could work with any artist you wanted, what would be your dream collaboration?
My dream collaboration would be a dope weed song with Redman and Method Man with The Artifacts & Outkast. That'll be the Dopest shit ever. Even just Redman & Method Man would be classic.
10) What has been the best moment in your music career so far?
The best moment so far is becoming friends with Boyd Jarvis and getting to record with him just a week ago. I'm thinking about doing a project with him in the near future possibly an album.
11) So what's next for you?
The next thing for me is to build a strong fanbase and to drop a few more projects for 2015.