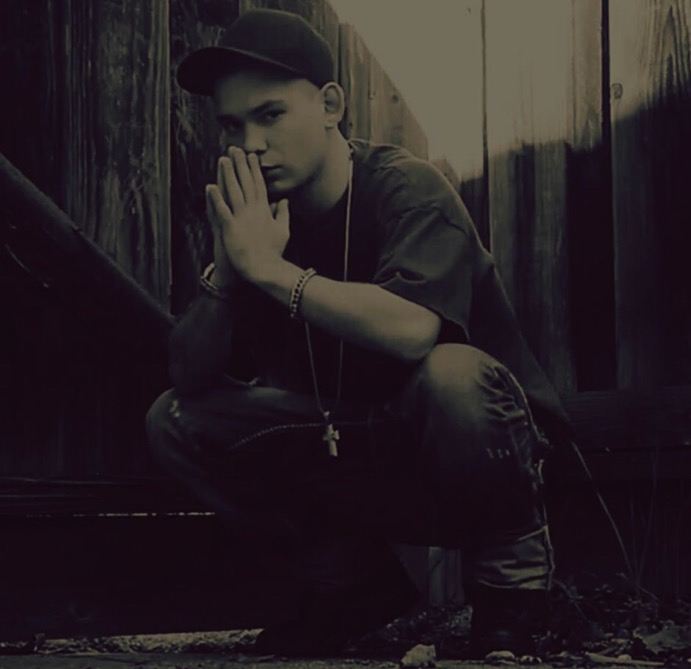 1) What inspired you to be a part of the music industry?
Ever since I was a kid I was always fascinated with what went on behind the scenes of my favorite albums. Like how a certain band delivered a type of tone using one amp verse another. Once I learned to play the guitar it just took off from there. I was obsessed with sound itself.
2) Talk to me about the making of your latest project – Beyond. What was the inspiration behind it?
So you know Marvel has its cinematic universe, well lets say I have a sonic universe. I am trying to tell a story and each record is the next piece to the puzzle. My previous projects have a certain feel to them and this one is different.
This record started out Dark. Like Stickin-Kittens-Dark but it evolved into something very personal. The message in the record is picking ourselves up when we are down. I relived so many horrible memories to get these words out of my soul.
In our last interview I was in such a different mindset. Im still growing up and I wanna use my voice for to speak for the kid who thinks this world against him or her, maybe someone who's currently in the same spot as I was growing up, maybe I can reach them so they know they are not alone.
3) What was the process behind making the project?
Well I had an idea of what 'Beyond' would sound like. I got several tracks from Red Hook Noodles, The JackEL, Maestro, Omari MC and a lot of really talented producers, locked my self in the Room Of Doom and got to scribbling.
I wrote over 90 verses, most of them never even made it to the mic. Towards the end, I wanna say February – late March, I got lost in the realm of beat making. I composed the songs 'Beyond' 'Take It Slow' 'Till you Die' 'Rewind' and a few more but I didn't just Boom-Bap that shit.
Like it would start on the Les Paul with a progression of E-D-C-B or what ever I feeling at the time and that would be the foundation of what would come. By the end I had roughly 21 songs and I need to slice down the top 10 an which ever didn't make the cut well, Tough titties.
4) What are your thoughts on the hip-hop industry at the moment?
I've just accepted the fact the nothing is free in this game. However if your smart and dedicated the opportunities and connections you make are endless. In March when I performed during SXSW, I met a lot of serious talent. I think I'm starting to get the hang of it.
5) Do you enjoy grinding it out independently or would you prefer to be signed to a major label?
Some people will find this stupid but for right now, I'd rather not have to pay anyone back if I can just do it myself. Beside I am making zero profit.
I put all my music out for free, I just don't see someone finding a new artist and having to pay for a song when they haven't built any sort of relationship or trust with that individual. I just don't find that attractive but that's just me. I do this because I love rhyming. Not fame, Not fortune. The level off passion I bring to the table most people cant comprehend.
When I was growing up in those Mental treatment Facilities the highlight of my childhood was just goin into my room and writing songs, away from abusive staff and kids trying to stab each other with forks. Music saved my life. If I didn't have that guitar I probably would not be having this interview.
6) What do you think goes into building a loyal fanbase?
Honesty and openness.
7) What sort of online promo and marketing are you doing to reach your fanbase?
Coast 2 Coast is awesome along with Real Rap Promo, but most of the time you can find me on Instagram and Twitter.
8) As an indie artist, how do you brand yourself and your music to stand out from the rest of the artists out there?
Every now and then I'll get a TXL off Datpiff. I just do me. I think everyone's art has their own flare to it that makes a sort of signature.
9) Where do you distribute and promote your music and why do you think this channel works best for you?
I heavily fuck with SoundCloud but you can get the new record Beyond for free at FourSixty8.com, DatPiff and Coast 2 Coast are great. I like that with SoundCloud, anyone who has a face book can use their service for free and maybe create their next project.