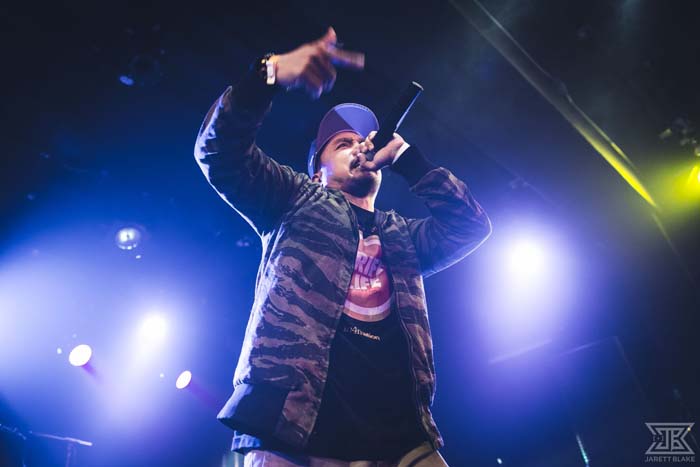 Creed Chameleon, a Filipino mixed descent rapper from Hawaii, has been dedicated to uplifting the Hawaii Hip Hop music scene for over a decade.
His dedication during his years as a performer opened some amazing doors for him for example participating as an opening act for Tech N9ne, Wu Tang Clan, Atmosphere, Talib Kweli, Mos Def, Dilated Peoples, as well as the first ever Rock the Bells festival to take place in Hawaii in 2007.
In 2012, he was invited to jump on the Vans Warped Tour with Tassho Pearce performing in selected cities all over the West Coast.
In 2011 and 2012, RSI (Rising Sons Independent) was fortunate enough to obtain his support in an effort between Big Island and Los Angeles natives, Analog Dive, to push LA Got Aloha, a hip hop movement bringing LA and HI artists together with the motive to spread that Aloha spirit through artistic mediums on an international level.
Still residing on the islands, he continues to call to action to his fellow emcees and artists to "up the ante" and turn the local Hawaii hip hop scene into a veritable force in the hip hop industry.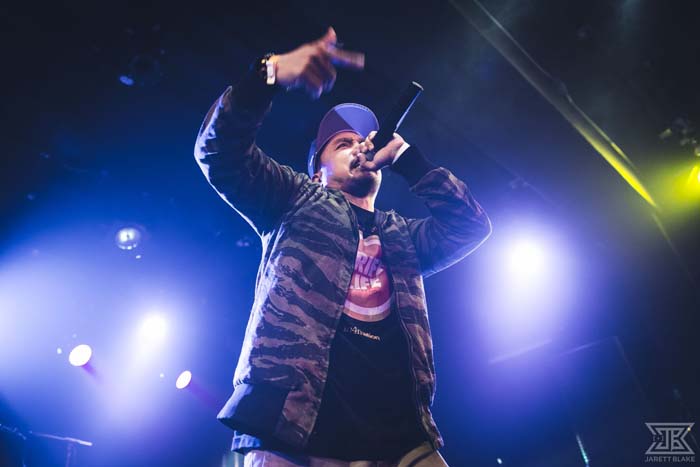 1) How long have you been doing what you're doing and how did you get started in the first place?
I been doing this rapping thing for almost 15 plus years and started seriously in high school with a group of friends just cyphering in the school staircases and then attempting to perform at school talent shows.
2) What sort of hurdles and obstacles did you face to get to where you are now?
I faced a lot of tension between friends and learning to let go certain people in your life in order to achieve your own personal goal. It's a dog eat dog world out there, and it's especially with the hip hop game.
3) What's the hardest thing about being an independent artist?
I think the most hardest thing to be an independent artist is to establish yourself as a "brand" that people want to continue to listen and follow. Once you establish that "brand", you can definitely reap the benefits without having any middle man.
4) Are there any independent hip-hop artists out there who inspire and motivate you?
I definitely look up to Slug from the Rhymesayers crew. He definitely had many chances to sign to major labels but has stuck with the label and now is successfully signing other indie artists that I look up to as well.
5) Where do you see yourself in 5 years?
I really feel I might be into music production and may lay low on the rhymes. I been delving into beat making lately and it's been very therapeutic to me.
6) Who were the first influences on your music and style?
I definitely would say Boot Camp Clik, especially Heltah Skeltah, and of course Wu-Tang. Others that followed were Freestyle Fellowship, Atmosphere, and Nas.
7) If you could choose to collaborate with 3 other artists on the same track – who would they be?
I would love to collab with Murs, J Cole, and Slug on a track.
8) What makes your music different to other artists?
I feel my music is very emotional, in a sense that it's almost deep with every word, delivery, and cadence. I'm a mood writer as well that usually molds to the beat and then expressed oneself through current feeling or life event.
9) What are you hoping to achieve with your music?
I just wanna be able to broadcast my music to every avenue there possible. I know I've hit countries like Australia, Philippines, and even UK, but want to expand and spread that music like wildfire so that they'll be like, "who's that dude? Is he from Hawaii, for real?"
10) What do you think is the biggest barrier an artist like yourself has to overcome, to gain commercial success?
I think one has to accept the business aspect of it and where you need to step in and speak for yourself, instead of others speaking for you. To each is own but that's what I think.