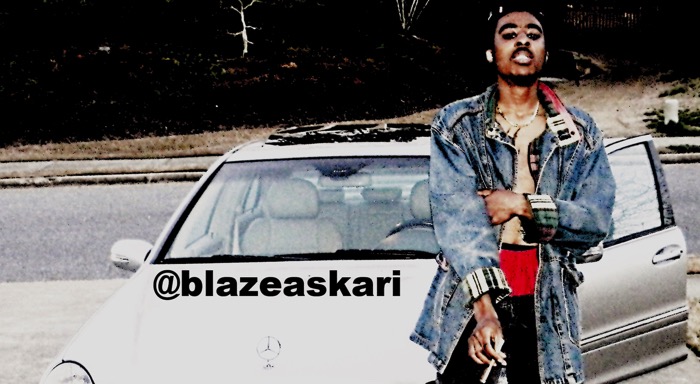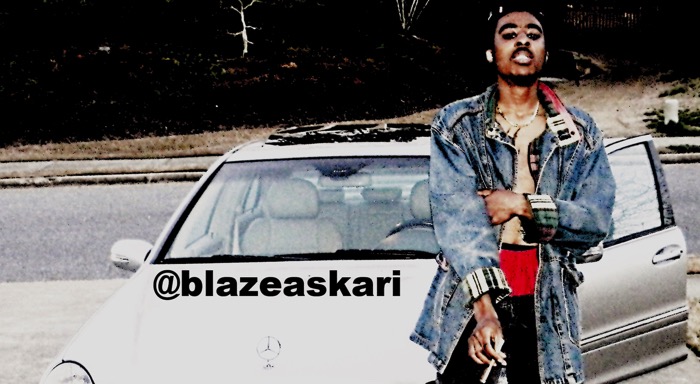 1) Do you remember the moment you wanted to be a hip-hop artist?
The 1st time i wanted to be a hip hop artists was when i was 7 yrs old , i wrote a song called "big man."
2) What was it like creating your latest project – On Ya Side?
"43.7" was a great vibe but this one i felt more alive cause i worked with a lot of people.
3) What are you trying to achieve with the project?
I'm tryin to get a buzz , I'm already sponsored by rudeboy.asia you should check em out.
4) What are your thoughts on staying independent or signing to a major label?
I would like to start my own label with a group of friends that i can trust , it'll take a while but it will be worth … like nipsey says cut the middle man out.
5) How do you feel about the independent hip-hop industry right now?
I feel like the industry is too poppish right now , but there is still some talented artists that are breaking their way into the game so we still have a chance at bringing hip hop back to its true form.
6) As an independent hip-hop artist grinding it out, what sort of promotion and marketing are you doing to stand out from the rest?
I'm down to work with anyone who has passion and letting them feel comfortable with their art , i also engineer and I'm pretty good with social media so i know ill be fine , only step I'm trying to take is getting well connected with djs so they can spin my music which i will be doing soon … and linking up with my homies manager .. start getting out here with these shows and acting gigs .. i auditioned for a drug dealer role , didn't get the part but they was feeling , they said i should of auditioned for a tupac role.
7) How do you think you've grown as an artist?
I've grown a lot , i came from recording off my phone and using rockband mics to actually owning a full set up home recording studio connected to my mac with pro tools .. i know how to do a lot with music and I'm still learning.
8) How do you feel about hip-hop today?
I still love hip hop , always will … i agree with 50 cent .. niggas aint making hits no more .. they just doing this for the fame .. but once people put they hearts in they music again .. well be straight.
9) What artists in the game today do you look at for inspiration?
Only rappers i inspire to be like are tupac and nipsey hussle … tupac because we are very similar ( not cause of the resemblence) but cause of our life struggle i feel like ill be this generations pac .. i try my best to bring a thug life type sound back to hip hop and i love nipsey cause of how he thinks … he's able to not care what others think and take risks.
10) Who are your top 5 rappers dead or alive?
My top 5 are Tupac, Nipsey Hussle, 50 Cent, Jay Z and Lil Wayne.