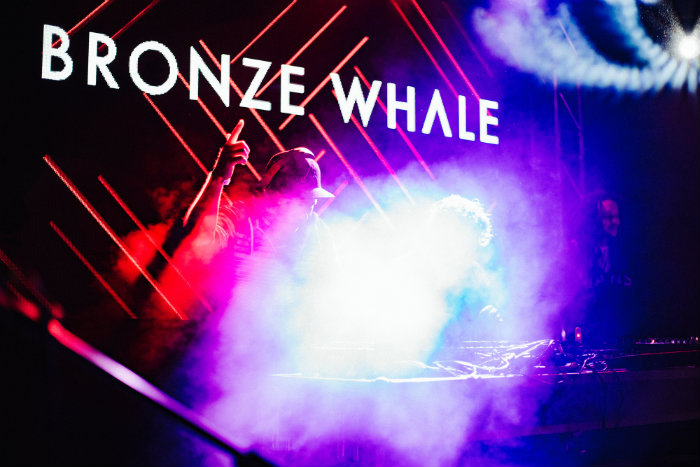 Bronze Whale is an indie-electronic duo comprised of Austin natives, Aaron Jaques and Benny Alley. Starting in late 2011, Bronze Whale have made their mark on electronic music through a consistent delivery of emotion wrenching, articulate originals, remixes, and collaborations, which have driven them to chart topping successes.
2015 marked the release of their first all original EP, War Of Art, featuring four vocal driven tracks that further solidified their incredibly original take on electronic and indie dance music.
Their EP has been featured on such blogs as Thump, HypeTrak, and Earmilk, as well as spending 4 weeks at #1 on South Africa's YFM Hot 99 and reaching #1 on Hype Machine's most popular charts.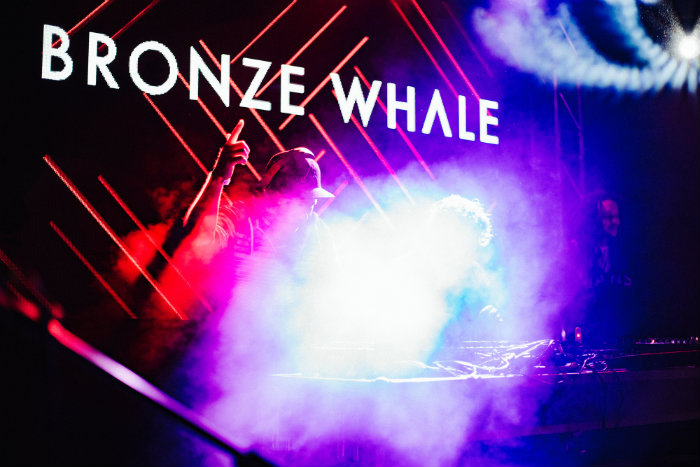 1) Talk to me about the making of your latest project. What was the inspiration behind it?
(Benny of Bronze Whale): Aaron and I have been big fans of a Austin hip-hop group called SubKulture Patriots for a long time. HBZ first kind of struck a chord with us because of his ability to double-time incredibly fast but still be super articulate.
We asked him to hop on a track and it really just came together. I think it was our second round of recording when RuDi came through the studio and in a one shot delivered the perfect hook for Shrubbery.
Production wise we wanted to be as playful as it was hard hitting. Aaron really managed to fuse quite a few styles into a simple production that really carries the track.
2) With the music industry tanking and record sales falling, how do you envision yourself earning a living as an independent hip-hop artist?
(RuDi of 5-D): Clearly the internet is the future and it's harder to monetize your art so we have to think outside of the box. Aside from performances and merchandise, the next step would be licensing our music for TV and film which will expand the influence and help create residual income.
But we're always looking for new and innovative ways to get ahead of the curve. We have to work on building this 5-D brand into a household name. Brand recognition is basically money in and off itself. But only the future knows. But I hear that bar mitzvah circuit is pretty enticing.
3) From a business point of view, which artists in the game do you think are really pushing the boundaries and changing it up?
(Benny of Bronze Whale): Artists like Flume, and Odesza are integral on the electronic side because they are proving the model that a lot of us are working in. Crews like Moving Castle and Hebinomichi are also great examples of collectives that are banding together with a really unified sound.
(RuDi of 5-D): RuDi: As far as Hip Hop on the business tip, of course you have Jay-Z with Tidal, Kanye on the fashion tip.
Also I greatly respect Top Dawg Entertainment (Kendrick Lamar) as they are able to carefully walk the line of creating great music that is reaching their market successfully without compromising the quality and not following what everyone else is doing.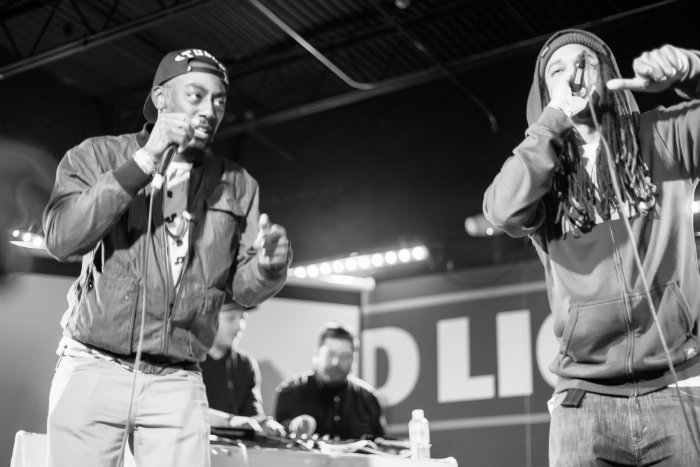 4) What business lessons have you learnt from the music industry so far?
(RuDi of 5-D): Diversification. Music is at the point where it doesn't make the artist as much money as it should (streaming is only a fraction) so finding other ways to monetize is key. Also, that there is a market for EVERYTHING.
You just have to find and properly communicate with YOUR market. Lastly, it may be easier to focus on being an artist when you are signed to a label, but there is nothing like being an OWNER.
(Benny of Bronze Whale): It never stops changing. I think it's why we've never been about to conforming to anything. No specific style or label or method. There's still a lot of opportunity to be had but you have to play it smart and really re-asses your approach often.
5) Tell us about performing at SXSW 2016 – is this your first time?
(Benny of Bronze Whale): SXSW is always crazy. 5-D and Bronze Whale are both from Austin so SXSW has been on the plate for all of us for several years now. You really never know how the shows will go since there are so many events going on but we have definitely noticed our audience really growing the past two years.
(RuDi of 5-D): This is our 6th SXSW and our fifth year as official SXSW artists with our group SubKulture Patriots. We both also had official showcases with the bands SIP SIP (HBZ) and CAPYAC (RuDi Devino)
6) What do independent artists need to do if they want to perform at SXSW?
(Benny of Bronze Whale): SXSW is set up in a way that makes it pretty easy for indie artists to get through. The big thing with them is getting in early. Their cut-off is always way before the event.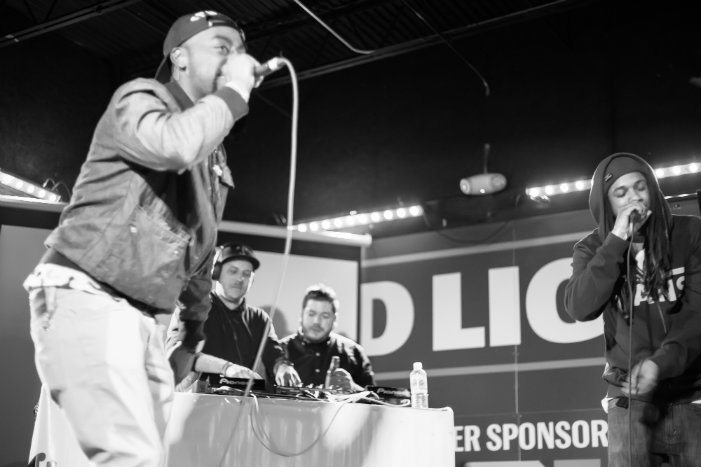 7) If you had the power to change one thing about the hip-hop industry to help independent artists – what would it be?
(RuDi of 5-D): Trends. Everyone sounds exactly the same. Increase the appreciation of originality. Bring back actual Artist Development. Not just look for the flash in the pan.
8) Who do you think are top 3 rappers doing it at the moment?
(RuDi of 5-D): Kendrick Lamar, Action Bronson, Drake
9) So what are your plans for the future?
(Rudi of 5-D): The same thing we do every night Pinky.