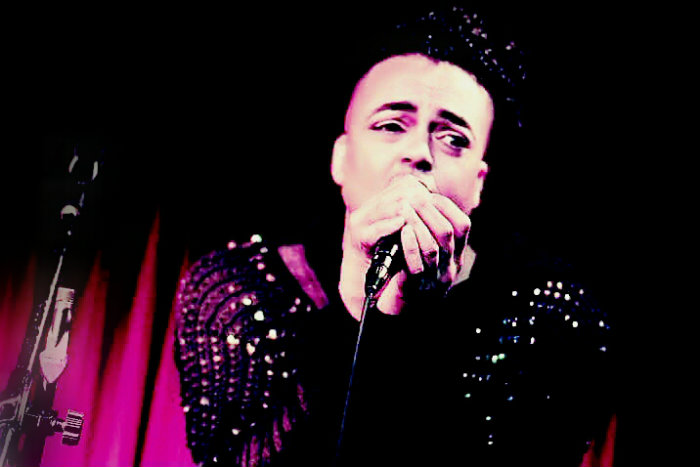 1) What inspired you to be a part of the music industry?
I always wrote my feelings down i have stacks of papers at home with my written feelings on them, it was the only way i knew how to really express myself and then at an after party for the band Puracane I met this producer and I expressed interest in turning my poems/writings into a song and the rest is history!!!!
2) Talk to me about the making of your latest project. What was the inspiration behind it?
This beat was sent to me from DLS Records UK, and I immediately fell in love with the simplicityof the beat. It had a nice early 90's hip/hop, jazzy feel and I knew I could write something really fun and interesting with this.
The concept of this song is that whenever I went out something crazy is going to happen. I even try rapping in this for the first time in each verse! Some key lines are "from Bronx to Bristol but I ain't no Palin" refers to the fact that I'm not Republican lol!!!!!
Also when I say " come up to my room so we can take some shrooms (magic mushrooms) or I can put on some Dolly (as in Dolly Parton, big fan of her) as we pop some Molly(MDMA)
The second verse when i say "hot like fish grease, screaming fuck the police" is a nod to N.W.A. After I just seen Straight Outta Compton! I also touch upon the police injustices going on in America right now!!!! Its really bad, I've been racially profiled as well!
But the main point of this song is that it's very positive and whatever you're going through you gotta keep pushing on and everyone in this life has to find their own way home (wherever they want to be)
Now the guest Cassia Antonio-Nickens who was Cassia Antonio(she got married after this came out, congratulations Cassia) We work together, and I knew she could sing and I begged her to be on it, and she agreed finally because it need a beautiful soulful female voice.
The Rappers- Siphus Steele & Alfonso King (formerly Iamkingwhoareyou) I asked both of these amazing underground rappers if they wanted to be on this track with me thinking one would say no, however both agreed to do it so i just released both versions!!!!!They both did an amazing job!!!! Stop the Breaks you should check them out before they blow up!!!!!!
BAZOOKABUBBA "Miracle."
Again produced by the amazing DLS Records, this song came very quick because it had a nice slow electronic tempo to it and I wrote this very fast. It is basically about how the world is fucked up and how its going to take a miracle to repair all of the wrongs in this world!
The first half has to do with drug addiction and also how war can take away the beauty in this world as in oneself as well! Whereas the second half has to do more with relationships and how they tend to be difficult but sometimes you have to let old friends go!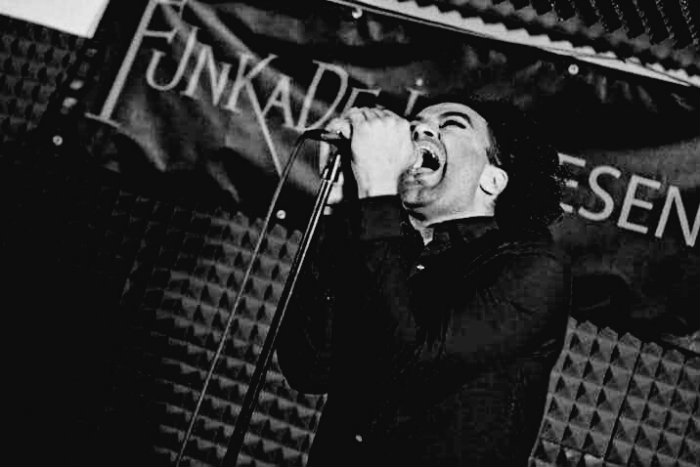 3) What was the process behind making the project?
See above
4) What are your thoughts on the hip-hop industry at the moment?
The hip hop industry is progressing by adding more pop elements as well as EDM music really making a big impact in hip/hop now more than ever before!!!! It's an exciting time!
5) Do you enjoy grinding it out independently or would you prefer to be signed to a major label?
I would love to be signed to a major label because they dont have to do much, I have my producers, I write my own lyrics but they can fund my studio time and give me a band and put me on a tour !!!!
6) What do you think goes into building a loyal fanbase?
Promotion, marketing and of course performing live!!!!
7) As an indie artist, how do you brand yourself and your music to stand out from the rest of the artists out there?
Promotions, live performances. I wear makeup when i perform kind of like a mask because I'm not Gary anymore I become BAZOOKABUBBA. The way I look at my art is that Gary is merely the vessel for BAZOOKABUBBA or I'm the host and BAZOOKABUBBA is this parasitic alien that takes over me!