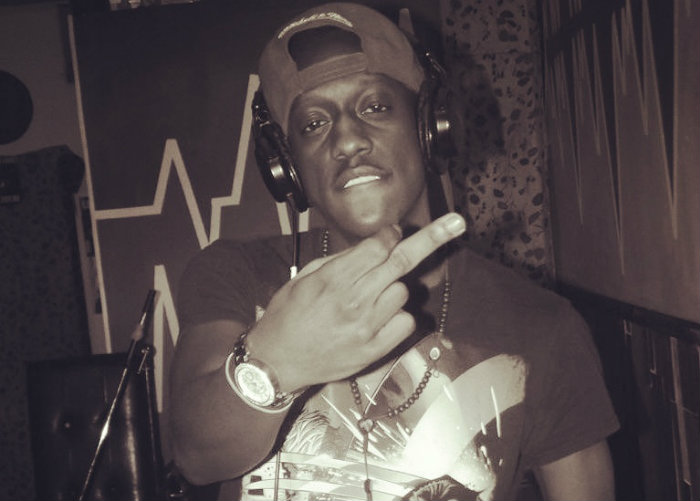 "Just Cause" the mixtape is the 5th project from Passing Flights Rebel Nation artist Young Sonic. The preview mixtape for the upcoming EP Year of the Hedgehog pt.2. Project is sponsored By Rebel Nation and Side Records, Visuals by CuddiJFilmz Productions and TSX Films One the Way.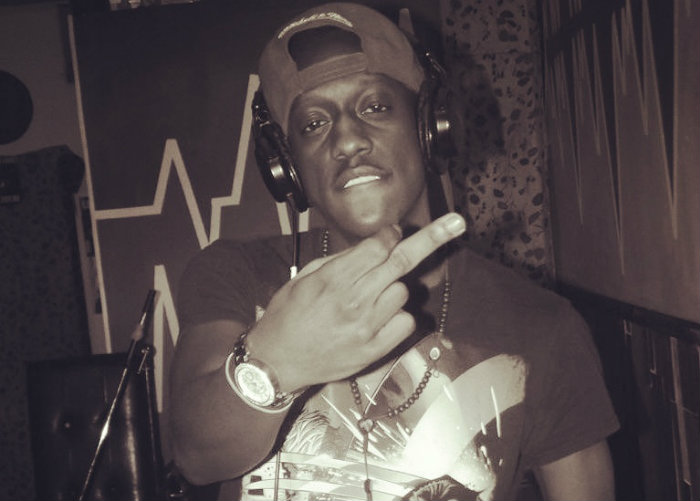 1) Tell us a little about yourself and your background.
Rap Hip Hop artist from Columbus, GA (706) who started officially recording in 2011. Former college soccer player, black hispanic (mom form Panama City,Panama, dad from montgomery, AL).
My stand out projects to date are "See All Evil" (2nd mixtape) Released under Passing Flights ENT. in 2011 and Dear XXL released the 4th Mixtape released under Passing Flights Rebelnation ENT.
Other Rebelnation Artist Include De$i P (Columbus,GA) and T3 (Columbus,GA). Young Sonic records at Side Records Studio (Greensboro, NC).
2) Who were some of your musical influences coming up?
Biggest Influence Music wise growing up was 2pac hands down. My pops (Warren Long) early on was a DJ before becoming a drill sergeant and his favorite artist was Pac.
Undeniable talent mix with the charisma and power to persuade a whole group of people to follow him just by speaking, thats legendary. other influences include Nas, Scareface, Jadakiss, Wu-Tang, Outkast and T.I.P.
3) How would you describe yourself as an artist? Has your style changed much over the years?
I feel my greatest strength is versatility. My ability to change flows numerous times throughout a whole song or even a single verse. I feel this gives me the ability to have free range rapping over almost any kind of beat.
Pride myself strongly on my bars and word play and feel comfortable freestyling which is becoming a lost art in hip hop. Progression is the #1 key to me with dealing with music. If i can tell the difference in voice, content, and beat choice from one project to the next no matter how far apart i drop projects thats all I can ask for, the rest will come in due time.
The Flow and and the topics I write about I would say have been the biggest differences in my projects because of what I'm learning as an artist also mix with what I'm going through in my life as I'm getting older.
4) What's your process like for making music? Do you have a set routine or does it vary track by track?
My Music making process is really free which is part of the reason I fell in love with making music. Usually as long as I have some good tree, headphones, and the beat I can write wherever I'm at.
Now I record at Side Records Studio in Greensboro, NC but I've traveled a lot, so the location of the studio isn't a problem.
I do have mad love for the Side Records organization though, think recording there has been a huge part in taking my music to the next level, Shoutout Randy Seals.
5) Can you run me through the making of your latest project? Where were the studio vibes like?
Its a chill party like environment when I record. Your homeboys, side chick, or whoever can come can it at the studio when I record which makes it easier to cut a track when you're comfortable.
I get great feedback from my engineer (Randy Seals) usually every session but if the song is a banger, they'll definitely let me know.
6) What sort of independent hip-hop promotion and marketing are you doing to differentiate yourself from other artists?
The Whole Passing Flights Rebelnation movement I feel is easily promotable and relatable because its based on the concept that you can be a everyday person and really live the life that most rappers portray they live and still not have to change who you are for success.
Free Side Record T Shirts will Be Given out by me as well as free hard copies of "Dear XXL" and "Just Cause". Also In the works with collaborating with other clothing and music companies for sponsorship as well as hosting performances this summer.
7) What are you thoughts on the current state of hip-hop music today?
The game has been changing for a while to more of a club hit Trap scene with Atlanta being the Mecca of hip hop right now with all the artist and producers that have blown up out there.
More emphasis on artist trying to cut a commercial record instead of staying underground, but Rappers who do have 10 to 20 year careers as an artist are still great MC's, They're the ones that will have their name engraved in History.
8) What music are you listening to these days? Anyone in hip-hop really blowing your mind?
My most listened to artist which pretty much hasn't really changed for a while are J.cole, Kendrick Lamar, Big K.R.I.T, Curren$y and the whole Jetlife Camp, and Starlito is my favorite word to Grind Hard.
9) If you could work with any artist you wanted, what would be your dream collaboration?
Starlito would definitely be my dream collaboration, I feel like the song no doubt would be colossal and the studio session would be smoked out.
10) What has been the best moment in your music career so far?
The Release of my 4th Mixtape "Dear XXL" because of how it Re sparked my music buzz and Performing at the 2012 Indie Draft in Atlanta are probably the two high points in me in my career to this point.
11) So what's next for you?
Up coming Projects include "Year of the Hedgehog" pt. 2 EP Produced by. Jet Genius and Trillwun Productions schedule to be released Late Spring, Also a Side Records EP produced by Randy Seals with no scheduled release date on it yet. "Pill Popper' Video and "Act Right" videos on the way shot by CuddiJFilmz Productions and TSX Films.