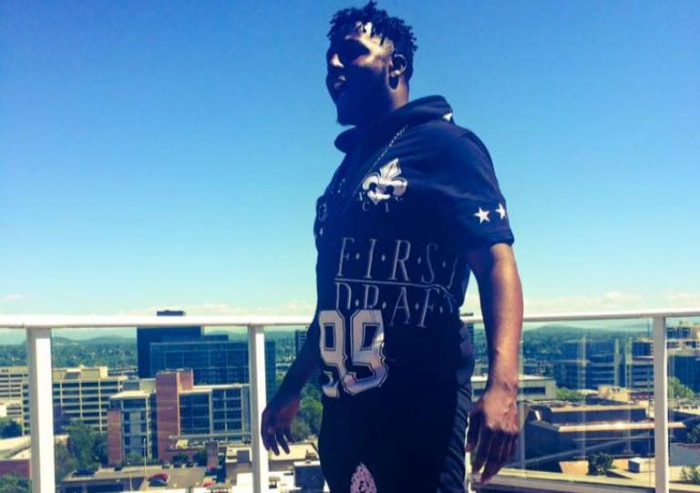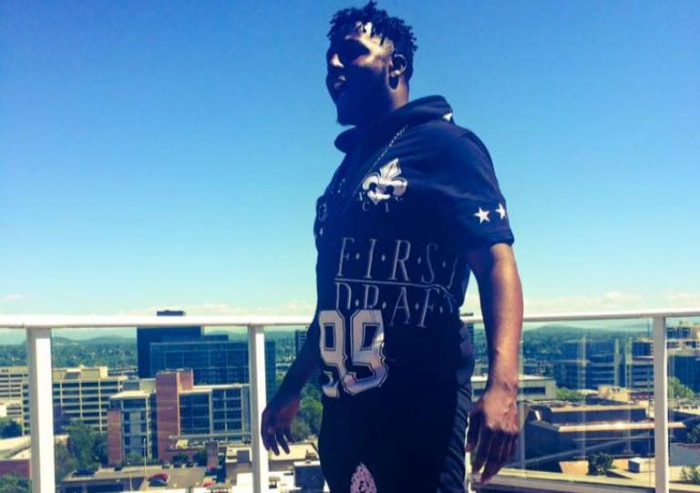 1) Tell us a little about yourself and your background.
My names Tre' Kelly, and I was born in Seattle Washington. I'm 23 years old and a student at Portland State University in Portland, OR. I love basketball, football, and used to be a track scholarship athlete at Warner Pacific College. I'm the oldest of six kids and grew up under a gospel household. My family and I have always loved and appreciated the making of music.
2) Who were some of your musical influences coming up?
Kendrick Lamar, Tye Tribbet, J Cole, Kanye West, Louis Armstrong, and Stevie Wonder
3) How would you describe yourself as an artist? Has your style changed much over the years
I'm very dedicated. As an artist, I describe myself as someone who studies patterns in styles. I fit distinct styles to certain artists and absorb them into my own set of flows and styles. I try my best not to be predictable.
That hasn't changed so as more and more music artists keep inspiring I'll be able to add more into my personal repertoire. With my actual style you can tell who the primary first influences were but I feel it'll be less noticeable as time goes on.
4) What's your process like for making music? Do you have a set routine or does it vary track by track?
I like writing stories of emotion. Feelings whether positive or not. That in my eyes is the most expressive type of music and is universal across all genres pretty much. When not too much is going on its a little more difficult to write but topics are everywhere so I can practically write about anything if I'm interested.
The only routine I really have is performing what I've written alone at home over beats through my speakers as if I'm showcasing the track. That helps me get the feel for how I want to express myself before I record it.
5) Can you run me through the making of your latest project Trouble I've Seen? Where were the studio vibes like?
Quite honestly, the starting process for my project was around the time I recorded for the first time which was two years ago. I picked up on booth presence fairly early watching some of the artists friends I have record there music.
I had my friend C H I E F (who's actually a feature on my project) help record my full project for a decent fee at his home studio. I'm very animated in the booth so it was a fun process overall for both of us since he always was interested in what I would come up with before each session.
6) What sort of independent hip-hop promotion and marketing are you doing to differentiate yourself from other artists?
So far I've just been building up my social networks to show more appeal for future fans and artists. That way when I release any material more people will check it out by liking, following, and sharing my music. I want to build on more online popularity.
7) What are your thoughts on the current state of hip-hop music today?
Current hip hop is in a very trend driven state in my eyes. Makes sense to me since Hip hop is a whole lot more diverse nowadays. It's appealing to a bigger crowd, though some feel its falling off, I only see it changing and adapting to the listeners around it.
I enjoy hip hop in its purest form from the past but I also enjoy hip hop now, especially how big its become to the younger generation.
8) What music are you listening to these days? Anyone in hip-hop really blowing your mind?
Nowadays I keep an open mind when listening to artists. I used to have certain artists that I'd only listen too, but a lot of artists that I thought I'd never listen too have grown on me.
I still listen to Kendrick and J Cole and Big Sean but I listen to almost everyone out making either music I personally like or trending music. This dude Fetty Wap is extremely blowing my mind with his quick popularity so far this year.
9) If you could work with any artist you wanted, what would be your dream collaboration?
If I could collab with any particular artist it would be Kanye West! I feel that could open the door for me in production along with show presence, and since he has influenced so many artists today I feel I'd get some of the best feedback.
10) What has been the best moment in your music career so far?
The best moment so far in my career was traveling to Oakland to record at the Grill Studios! A lot of history there and it brought true inspiration before I entered the booth.
Shows are great and building your fan base is even better, but there's something about getting in that booth, recording what you've written, and hearing it back before anyone else even knows what you've just created. I love it.
11) So what's next for you?
The next steps in my career are to save money up to perform at bigger venues, open up for bigger artists who come to town, and continue to build on promo for what I've released thus far so I can grasp the interest of bigger artists to want to collaborate with me to get my name out there. I'm not from anywhere particularly huge so I hope to open some eyes and get the help I need to achieve my future goals.