Marvelous Mag drops his first EP of the Year entitled I Shine. Marvelous has been releasing a lot of loosies this entire year with his weekly #MarvelousMusicMondays campaign, and this EP certainly doesn't disappoint.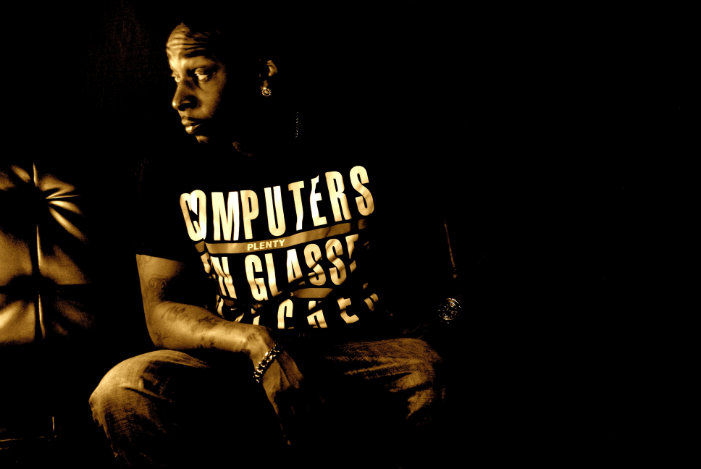 1) Talk to me about the making of your latest project – I Shine EP. What was the inspiration behind it?
Peace and Blessings, My latest EP "I Shine" was inspired by a conversation I had with a friend of mine.
He kept asking me "If you're not signed yet, why do you keep doing it" and I replied that, I do this because I LOVE MAKING MUSIC, its not all about the money and the fame, but eventually with anything you do, in time the benefits will come.
So the album was to show who Marvelous was to people who just heard my name in 2016, to let them know no matter what is going on in the world or what is said about artistry I SHINE brightly.
2) You describe yourself as a soulful hip-hop artist, who were some of your early musical influences that shaped your sound?
Some of my musical influences are and were Tupac, Erykah Badu, Miles Davis, Nate Dogg, Sean Price and Rock from Heltah Skeltah, Jay Z, Lauryn Hill, John Coltrane, Andre 3000, and The Roots.
3) With the music industry tanking and record sales falling, how do you envision yourself earning a living as an independent hip-hop artist?
I honestly don't think the industry is tanking, I just think its going in a different direction. And making money isn't a problem when you understand the business and your path.
For instance The Gods, Skyzoo, Planet Asia, and Shabaam Sahdeeq are examples of my point, because you can always make money when you have fans, and tours come when the work, and connections meet. As well as being paid for verses, hooks and hosting mixtapes and events.
There is always a way to make money doing what you love, you just have to be consistent and make the right moves and connections, to keep the revenue streaming.
4) From a business point of view, which indie artists in the game do you think are really pushing the boundaries and changing it up?
I think artist like J Cole (3 platinum albums) Kendrick Lamar (Artist and Album of the Year), Curren$y (easily makes 30K a show), Joey Bada$$ (easily makes 60K a show) and Action Bronson (food shows and easily makes 75K a Show) are doing a great job of creating change in their own way.
They've creating a lane for themselves to cross, and being a PERFECT example, while not trying to fit into what the masses are doing, and that alone is groundbreaking.
5) What business lessons have you learnt from the music industry so far?
I've learned that its extremely important to be consistent. I've learned so much about the music business, making connections and relationships with blogs and writers, producers, graphic designers, T Shirts, Sticker creators, Engineers and etc.
It's better now to create a lane for yourself and that allows you to be able to do verses and hooks.
6) If you had the power to change one thing about the hip-hop industry to help independent artists – what would it be?
I'd really create an artist development course for all the artist to be apart of before they sign their deals.
Because nowadays artist really don't know or understand what the business means and how to make your brand grow, or even the fact that they themselves are brands. These are things that every artist need to know and need to have.
7) Who do you think are top 3 rappers doing it at the moment?
Top 3 that I think are doing it right now are Drake, J Cole and Kendrick Lamar.
8) So what are your plans for the future?
My plans for the future is consistency. I have many projects, I got a project coming with Shabaam Shadeeq entitled "God's Coins" I have another joint coming with Planet Asia, also have another album coming entitled Simply Marvelous.
I just dropped "I Shine" and I actually just finished my next mixtape "Phreshayre" vol 1 all can be found on my Bandcamp and I drop a new joint weekly for #MarvelousMusicMondays. So I'm constantly busy dropping loosies for the blogs and for my genuine fans and constantly trying to work and open more doors.