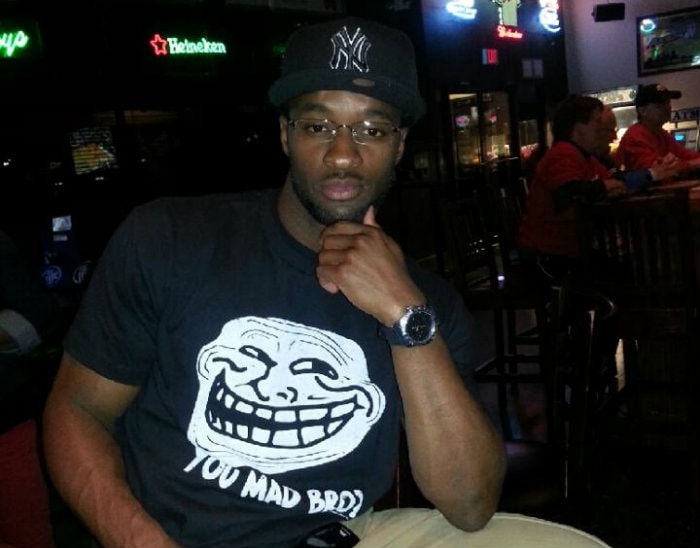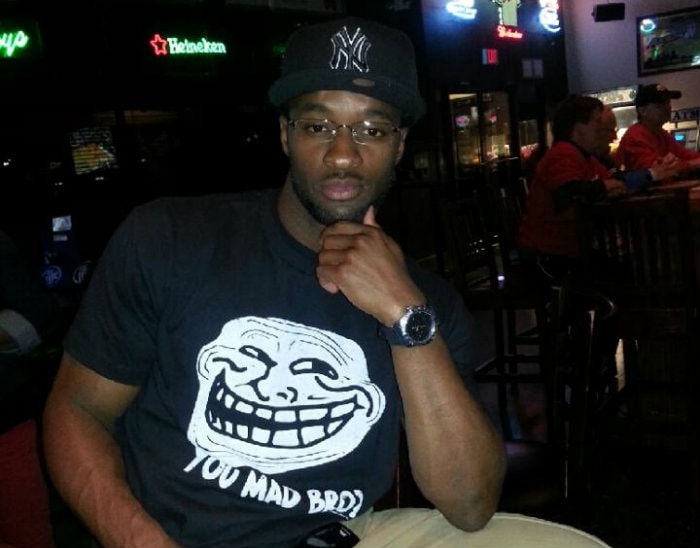 1) Tell us a little about yourself and your background.
I am from Akron, Ohio. I grew up in the Elizabeth Park Projects across the street from where LeBron James used to live. It was Rough neighborhood with a lack of opportunity and I've always have had to use my imagination to escape impoverished realities.
I started making rap music and written poetry at 7 years old. Now at 26 I am a complete artist with my own Indie label(Won Love Records LLC). I grew up playing Football and various other sports and was able to graduate from Kent State in 2013.
2) Who were some of your musical influences coming up?
My musical influences coming up were: Nasty Nas and DMX, Jay Z, 2Pac, 50 Cent came a little later on but they also became regulars in my catalog.
3) How would you describe yourself as an artist? Has your style changed much over the years?
As an Artist I am an explosive lyricist that provokes deep thought and change. Mostly soulful and witty but I also am one to get people crunk with my aggressive records.
My style hasn't Changed much over the years. My content remains the same, my flow has matured, and my ability to simplify my message has gotten better.
4) What's your process like for making music? Do you have a set routine or does it vary track by track?
My process for making music is a miscellaneous one. I'm usually inspired by the instruments or beats I am exposed to and then the writing material just kind of comes out. I'll Brainstorm the entire verse then write it out and I'll freestyle Choruses.
I like to really connect with myself before i create an record and then i express it all in one or two studio sessions. I make all my music in one time frame usually takes me 2 weeks to create an album no more than a month.
5) Can you run me through the making of your latest project? Where were the studio vibes like?
When I created my last album "Someone To Believe IN" I was trying to merge a commercial style with my base soulful style. I had heart felt records like The Phoenix, Part the Red Sea, and Walking in the moonlight and blended them with super hype street bangers like City Going In and Cheaper by the Ounce.
The process was tough trying to reduce the 30 songs I recorded down to 15 to be sold. Once I did it turned out to be phenomenal. The vibes in the studio were pretty cool nothing spectacular. I like too work with only a few individuals who all have different outlooks on the art in order to keep me sharp.
6) What sort of independent hip-hop promotion and marketing are you doing to differentiate yourself from other artists?
Most of this is secret because it gives me an edge. I do the basic social media pushes but I'm biggest on facebook. My largest attractions that help me get different looks are my lectures on social issues going on in the community and my battle rap career.
I've been on URL but I'm more associated with KOTD and Don't Flop. I hit the streets personally and pass out flyers, CDs, and merchandise and I also do business with any promo companies that I feel will help me produce real results.
7) What are you thoughts on the current state of hip-hop music today?
The State of HipHop today is really in the middle, it could go either way. There are forces trying to pull the genre apart and some trying to save it. HipHop was based on innercity poetry and struggle. You had to possess the skills to survive the backlash you would get for being a rapper or hood spokesman. So now cats are able to say HipHop isn't about the innercity anymore, which jeopardizes the authenticity.
You have people mixing it with Rock and R&B, you have alot of artists surviving off of entertainment antics like saying outrageous statements or wearing dresses, and they are able to withstand the backlash by critics because this "dont be Hater" movement protects them to where they csn hide behind it but not actually giving respect to the skill it takes to be considered dope.
Then you have artists like Kendrick, Cole, Drake, The Game etc who can come out and do great numbers when they drop. So I say it equals about to being in a mediocre state.
8) What music are you listening to these days? Anyone in hip-hop really blowing your mind?
Ironically I don't listen to too much rap I listen to more pop music and R&B. I love all the genres. Artists like Lana Del Rey, Lianne La Havas, Rihanna, Jamie Foxx, Mikky Ekko and Ed Sheeran.
But I do listen to J cole, Kendrick, Scarface T.I. and Freddie Gibbs. Gibbs is about the most impressive guy to me right now. He's consistent and Dope. Nobody really blowing my mind though.
9) If you could work with any artist you wanted, what would be your dream collaboration?
My dream collaborations would be with Lianne la Havas singing and With 2 Pac. Dmx and Nas on a joint I think me and J Cole and Kendrick would make good shit. And me and T.I. getting it in.
10) What has been the best moment in your music career so far?
The best moment in my music career is me actually making the music. Everything else just comes with it.
11) So what's next for you?
Next for me is SxSw this year which will be huge but most importantly my next project, "The Warmest Part of the Shade " this year sometime. I'll also drop another project called "Dedicated to my enemies"