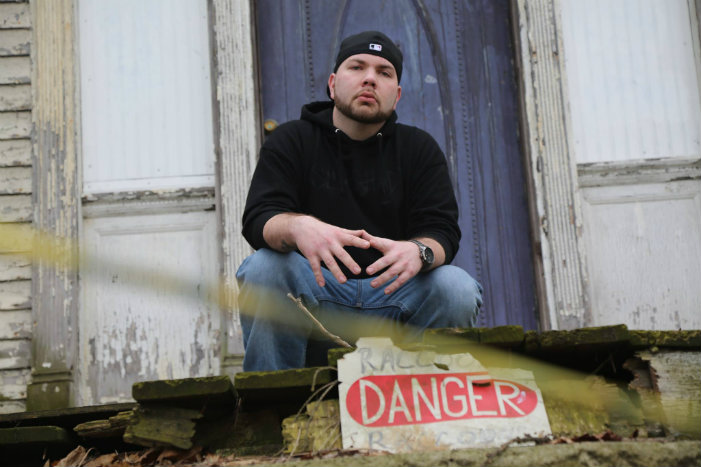 Joey B is an up and coming hip-hop artist from North Chelmsford, MA. He is a solo artist as well as a member of the group Masstapeace. His music speaks of his experiences in life, the good, the bad, the ugly and the blessings. Joey is a recovering addict who also battles bipolar disorder, Crohns disease and stage 3 Chronic Kidney disease.
Music has always been used as a tool to cope for Joey, his only wishes are for people to believe that they can over come any obstacle they may face and no matter how big the dream is; it is obtainable. Joey has worked with the likes of Joe Budden, Tsu Surf, Slaine, Trev Rich and Pace Won.
2016 has been a break through yearthus far for Joey B as he toured the Midwest with Slaughterhouse MC Crooked I and the week following the tour he released the smash single 'By Myself' featuring Joe Budden.
Joey is in the process of finishing his sophomore project 'Closure' slated for an 8/8/16 release. Fans can expect this to be the best work they have seen from Joey B thus far.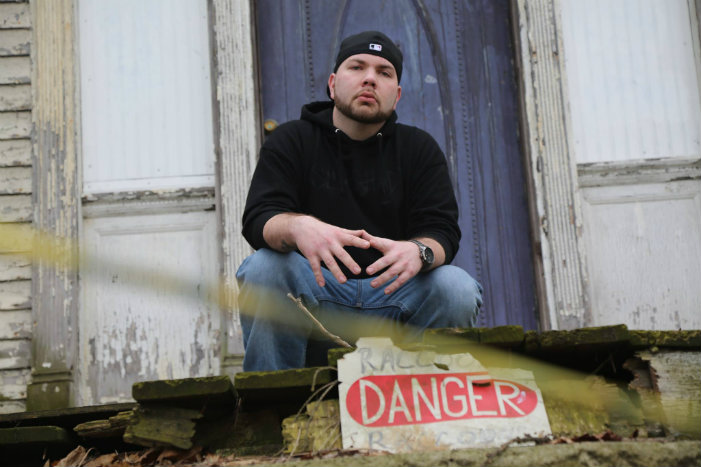 1) Do you remember the moment you wanted to be a hip-hop artist?
I knew by age 10 I wanted to be a rock star, shortly after I was introduced to hip-hop I began trying to write rhymes, as the years went on I progressed, by the end of high school I knew that I wanted to pursue hip-hop as more than just a hobby.
2) What was it like creating your latest project – Closure?
I am currently working on a very intimate album titled 'Closure' all the material is very personal yet very relate able. It's been a very mind clearing experience, I've been blessed to work with a few of my favorite artists of all time, which has opened many new doors for my career.
All of the recording sessions have taken place at Wonka Sound in Lowell, MA engineered by Sir Bob Nash who is an absolute master on the boards. I touch on everything from overcoming addiction to mental health issues, breaking into the hip-hop game, relationships and everything else that has gone on in my life.
3) What are you trying to achieve with the project?
My goal with this release is to reach the people, as I stated its a very intimate but relate able album so I'm hoping that its able to touch the listener in a way that makes them believe that anything is achievable so long as they dream it, that no problem is too big to conquer, and that whatever they're going through they're not alone.
4) What are your thoughts on staying independent or signing to a major label?
I am currently independent and would like to stay this way, but I am not saying that if the right deal came along I would turn it down. There is definitely upsides to having a label in your corner however I have heard some serious horror stories, but I think that's just life.
5) How do you feel about the independent hip-hop industry right now?
I think the world of independent music is booming right now. I see so many independent labels popping up all over the United States and its very inspiring to me.
I believe that as long as your music is on point and you have the right A&R/publicist in your corner you have just as good a chance of making it as somebody signed to a major label.
6) As an independent hip-hop artist grinding it out, what sort of promotion and marketing are you doing to stand out from the rest?
I have an awesome group of A&R's in my corner who I speak to regularly who work with some of the biggest artists in the game. I have recently been working with Diamond Media 360 and Holy Toledo Productions.
These guys are just as hungry as I am and are constantly bouncing ideas off me. I completely credit them for the current successes I am having, it's borderline impossible to get your name to stand out in a very over saturated market, regardless of how good the music, but with the right people pushing your music it makes it much more achievable.
7) How do you think you've grown as an artist?
I think I've grown an astronomical amount just in the past two years alone. I have stepped upped my live performances, toured with Crooked I, recorded songs with Joe Budden and Slaine, and mostly i think that my writing has improved 200%.
I live for this hip-hop life and have continued to be a student of the craft first and foremost. Being around legendary artists and studying their moves is pretty much the equivalent of hip-hop church to me.
8) How do you feel about hip-hop today?
Ah man, I think its still alive and well but all the real dope artists are considered "underground". I believe the big labels and major radio stations have an agenda and that's why groups like Slaughterhouse, Prhyme, Statik Kxng,and Bad meets Evil don't get radio plays.
These corporations are all in bed together and it's all about money. I haven't listened to an FM radio station in years unless it was a talk radio show. I get plays on Shade45 and a number of other XM/Sirius/Digital and college radio stations all over the planet.
But the 1 big "hip-hop" station in Boston Jamn 94.5 wont even return an e-mail. I just laugh at it as it only proves my point regarding the whole payola "that doesn't exist" lol!
9) What artists in the game today do you look at for inspiration?
My biggest influence currently is Joe Budden, he has been for a few years now. I was fortunate to work with him on my forthcoming album. I really admire his lyrical ability, his passion towards music, his honesty and how he is able to reach out and emotionally touch the listener on a regular basis.
Another really talented MC I look up to is Slaine who is also a Boston native, I've seen him battle similar demons as I have and I've seen him overcome them, he's one of the guys that really drilled it into my brain that you could overcome anything as long as you want it bad enough.
One last group of cat's that are out of Denver, CO who are really on the come up right is the Squizzy crew, I really respect their grind, the three guys I really mess with are Trev Rich, Doobie Newton, and AP. All three are mega talented and are all around great people, very talented song writers. I've worked w/ Trev a few times, we've done a few shows together, it's all love from Boston to Denver.
10) Who are your top 5 rappers dead or alive?
My Top 5 in no specific order, again MY top 5: Eminem, 2Pac, Joe Budden, Royce da 5'9", and Sean Price.