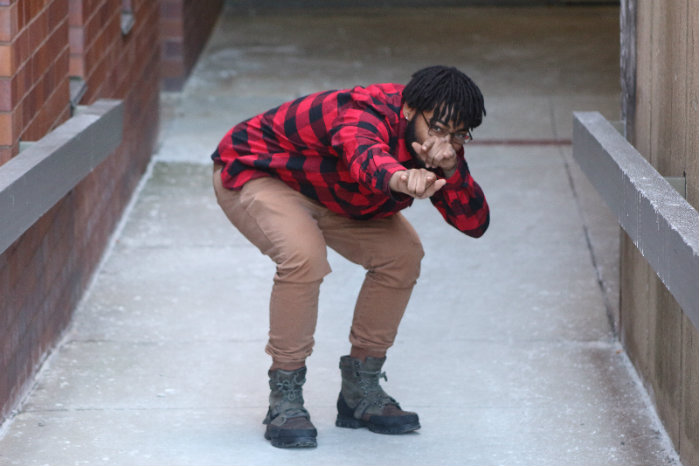 J-Hyphen is an artist from Cleveland Ohio. He was surrounded by music since he was a child therefore His artistic endeavors began at a young age. J-Hyphen started rapping at 10 years of age and released his first mixtape when we was in the 9th grade, having 14 total projects. Alongside being an artist, he is also a graphic designer and producer.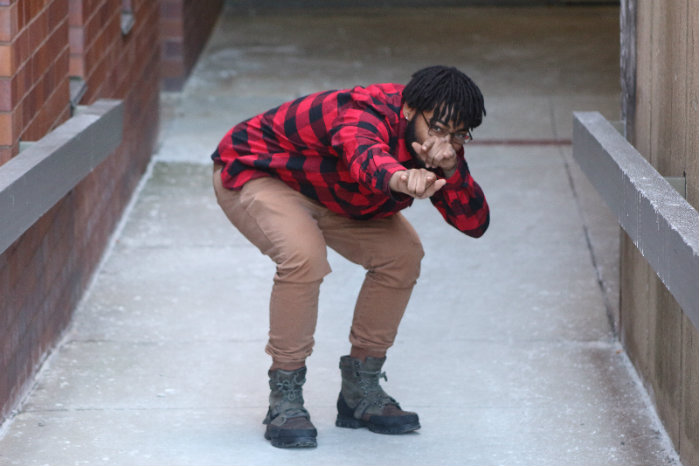 1) What inspired you to be a part of the music industry?
Being around music since a young age inspired me to write my own songs so that I could tell my story. That's what our predecessors did so it is our job to keep it going.
2) Talk to me about the making of your latest project – #HyphenEra. What was the inspiration behind it?
#HyphenEra was a blast to work on. Era Beatz and myself produced the project. Dragonball Z, one of my favorite series, was an influence on the production. I wanted to give real DBZ fans a product of value that they could listen to anywhere and around any crowd.
3) What was the process behind making the project?
Like any architect would tell you, each building starts with the blueprint. Creating the music was my first step in the process.
Many hours were spent on production in order to capture the essence of what we know as DragonBall Z. After music came the lyrics which paint vivid imagery. Those two combined give you guys the exhilarating #HyphenEra experience.
4) What are your thoughts on the hip-hop industry at the moment?
I feel that there are artists in the hip-hop industry are coasting. There are also those artists such as myself that continue to elevate their craft and deliver consistently good music to their fans.
Overall the hip-hop industry is in need of a renovation, and the 216 is ready to get it started. Look out!
5) Do you enjoy grinding it out independently or would you prefer to be signed to a major label?
I enjoy grinding it out independently. Each has its pros and cons, but overall being independent is the way to go.
6) What do you think goes into building a loyal fanbase?
Several key factors go into building a loyal fanbase. One factor is fan engagement. You must interact with your fans and build strong relationships.
Another factor is consistency. Releasing singles, videos and projects are all ways to do so. Remember. A loyal fan is a happy one!
7) What sort of online promo and marketing are you doing to reach your fanbase?
I make music for my target audience. Therefore my songs and artwork reflect this. Being a graphic designer, I have the ability to create works to please my target audience.
I also periodically make artwork for my fans. That's my way of showing appreciation. Besides that, I keep it real with my fans and help them out when I can.
8) As an indie artist, how do you brand yourself and your music to stand out from the rest of the artists out there?
Honesty is the best policy. My life is different than most people's so I make music infused with my values, experiences and emotions.
In doing this I create a new realm in which only J-Hyphen dwells. I am a believer of consistently releasing quality work for free. That along with touring are things I do differently to spread the movement.
9) How do you currently make a living as an independent hip-hop artist? What sort of income streams do you have?
I am both a student and an artist. I work as well so those factors help contribute to my music career. Money is good but I'm working for more. Being indie, I move on my own, booking and funding my own shows.