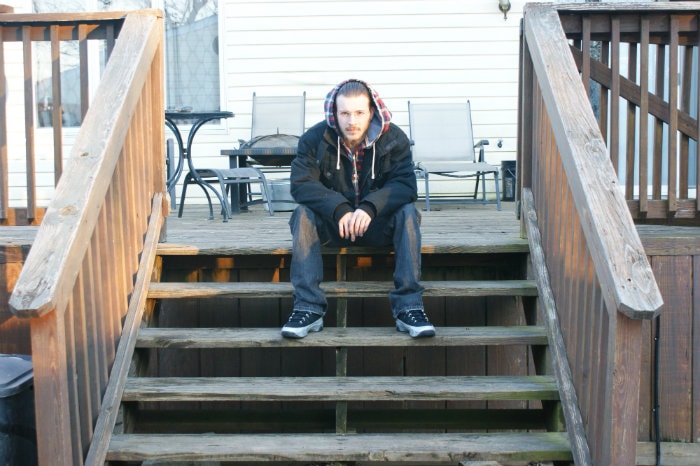 1) Tell us a little about yourself and your background.
Grew up in poverty, my mom is a drug addict and my dad was selfish and never around and had a family that never really held us down. Grew up pretty rough and been through some shit that kids shouldn't have to go through. Police investigations, house raids, wild'n out and partying all at a young age.
I had a lot and a lot of people were around me and when I lost it all everyone but two people held me down. I was very lonely and angry. Went through a few more years of trials and tribulations then I met my girl, had a kid and changed my act and serious about music. I was always writing music but I became a certified audio engineer.
Tried the business route, opened Dirty Burbz Entertainment LLC and started recording people, trying to help people put out their own projects. Up until recently was when I decided to push my own music.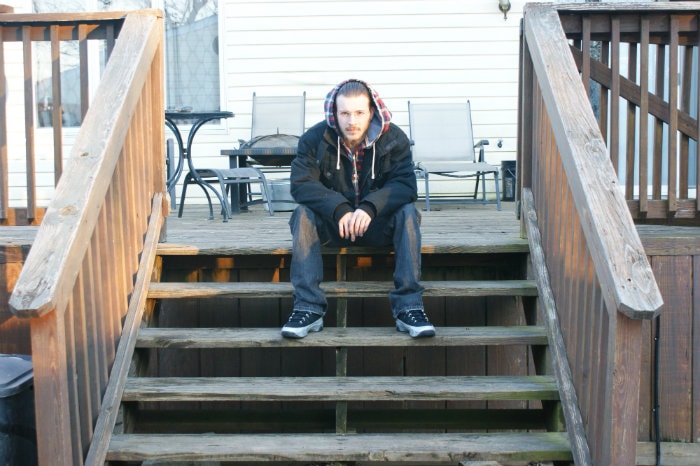 2) Who were some musical influences coming up?
I've always been involved in music since elementary school playing instruments and in chorus, Grew an appreciation for all music from that as it is an outlet for me, but I'm influenced by a lot of artist.
Jay Z, Biggie, Busta, 50, Wu Tang, Bone Thugs, Em of course, DMX, Linkin Park, Fred Durst, KRS one, Meth and Red, and a big one, my best friend AKA my brother AKA LR's older brother.
He unfortunately passed away May 26, 2015, RIP Codes but he was the best rapper famous or not. Always wanted to rap like him.
3) How would you describe yourself as an artist? Has your style changed much over the years?
Me as an artist I think I have a 90s/early 2000s vibe with some of today's style intertwined. I don't want to say that my style has changed I more so found myself and grew into my style.
I love the New York lyricism, love the down south beats, feel and swagger and the Midwest style and flow.
4) What's your process like for making music? Do you have a set routine or does it vary track by track?
When I hear an instrumental I just write to it. Sometimes I have a specific topic in mind and find a beat to go with it. Other times I just hear a dope ass beat and just write.
As for a routine I generally listen to the beat, write everything down, recite it to myself repeatedly then record everything all at once
5) Can you run me through the making of your latest project? Where were the studio vibes like?
Making this project was really taking some of my old tracks that I had done previously that I feel right now is the right time to put them out and coincidentally they all kind of go together. That takes me back to my creative process of just making songs when I am inspired by an emotion or an instrumental.
I recorded a lot of new songs and picked my favorites that I wanted to use because I do have a lot of other tracks. Once I had everything recorded and some already mixed I went back and listened to everything, re did the mixing on previously mixed, mixed the new songs, listened-tweaked-listen-listen-tweak one last time- went to Listen Vision Studios in DC for the mastering and may I add had superb service and great quality.
I co-sign that 6. As for the recording I am blessed because I have my own in home studio so I could do everything at my own pace which is enjoyable and made the vibes great.
6) What sort of independent hip-hop promotion and marketing are you doing to differentiate yourself from other artists?
I just try to be me and use my life experiences which make me unique. To market myself I have been getting my name out, doing interviews, websites, blog, magazines. I focus on the music itself, the essence of hip hop.
Real recognize real and real musicians recognize real music because I have a strong lyrical content. Ive got a lot of friends in every different aspects of hip hop, DJ's, Graffiti artists, Dancers so I try to keep it true to that real hip culture. And when your good enough people just respect you.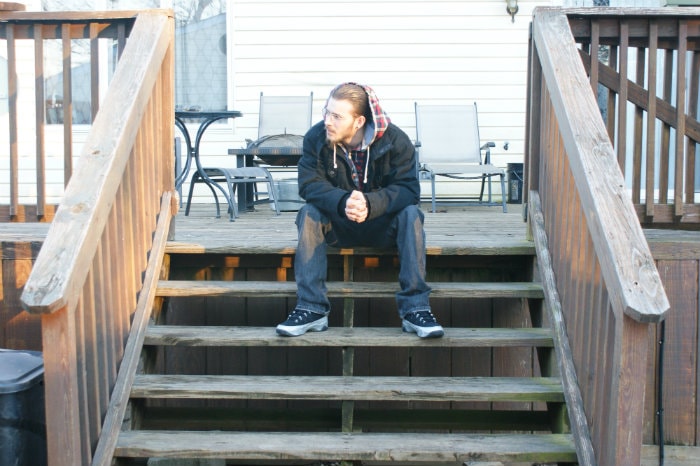 7) What are you thoughts on the current state of hip-hop music today?
When people say hip hop I think of Method, KRS One, Rakim, Ice Cube, Biggie, Cassidy, Kendrick, Freddie Gibbs because real hip hop isn't just music it's a whole culture/lifestyle, the graffiti, emceeing, DJing , all of it.
I don't see hip hop being portrayed I see trap/drill music and that's different, and I'm taking anything away from that type of music because a lot of it rocks it's just a different genre. You have to differentiate real hip hop from the media/trap music/Slim Jesus talking about things they don't really know about and that's not hip hop.
The culture needs to be pushed and just focus on the music and people just being themselves, you don't have to be a thug to be cool.
8) What music are you listening to these days? Anyone in hip-hop really blowing your mind?
I'm feeling Kevin Gates, really like his style, sound, what he talks about and production which is sometimes overlooked his music is just easy on the ears.
For real through there are too many underground people that I like too. Dave East, Freddie Gibbs, Lil Tae those are just a few examples and most people don't know these people. Again I just enjoy music and listen to a lot.
9) If you could work with any artist you wanted, what would be your dream collaboration?
There's no way I can make one single dream collaboration I look up to a lot of people in the industry and would love to work with a number of different artists both old school artists and new.
If RZA and Dre, 90s Dre, on production, Lauren Hill on the chorus, and then Method Man, Eminem and Q-tip on the verses that would be a dream collab for real hip hop heads. I don't even gotta be on it for real! I'd be happy collabing with Kevin Gates!
10) What has been the best moment in your music career so far?
I'm humble and just getting started so ask me that question a year from now and ill let you know.
11) So what's next for you?
Just keep working for real. I want to also focus on my entertainment label DBE and the Suburbia Vol. 2 mixtape. Also want to be a part of a local showcase and work on a video project for Sounds of the Suburbs and put them out in the next few months.
And release an album at the end of the year. I'm looking into doing a clothing drive here in the spring for less fortunate kids in the area, want to start giving back to my community. My door is open for anything that comes my way