Video Games From A No Name is the latest project from Virginia rapper BriceyG. Featuring beats from producers like Johnny Juliano, Skit Fury, Surce Beats and Fly Life Productions, the 5-track tape lives up to BriceyG's motto – "SumthinKindaDifrent."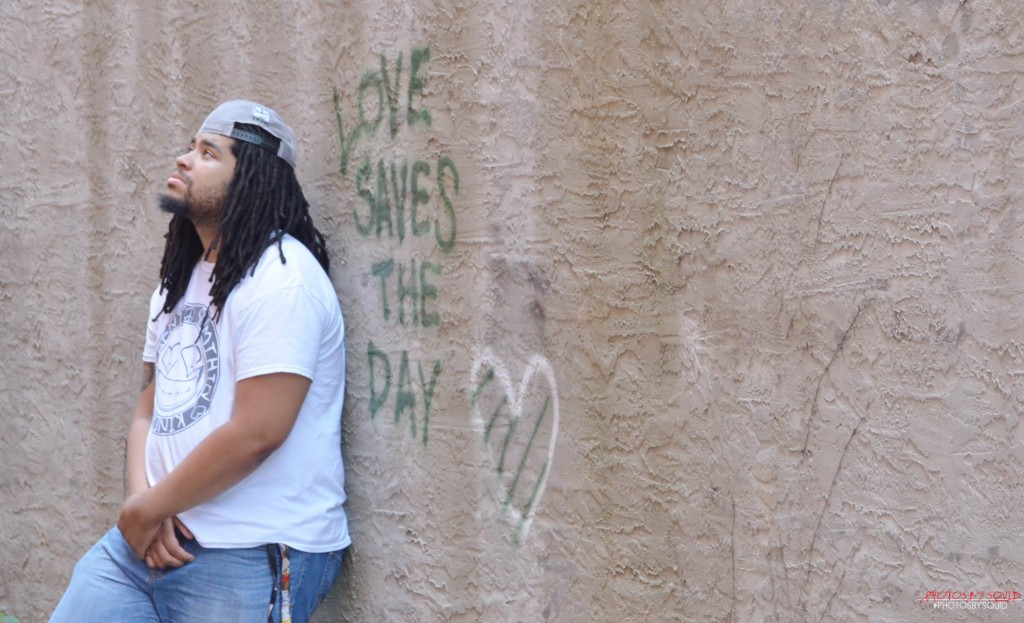 1) Tell me a little about yourself and your background.
My name is Brice Gibbs-Wilson, BriceyG, and I'm from Chester, VA. I started writing poetry in sixth/seventh grade and began putting a beat to it in eighth, that's when my rapping started.
There has been plenty of times from then to now that I get so discouraged that I feel like just giving up. No ones listening so why should I waste any more money right?
But before too long I snap myself back into reality and tell myself that this is my passion, this what I want to do for the rest of my life and then I push harder for my dream then previously before.
2) Who were some of your musical influences coming up?
Coming up, Ludacris definitely. He was/is the only artist to me that is truly unique. Now, however, I really don't have any musical influences. I'm in the process of listening to artists that I usual wouldn't listen to as well as listening to other genres.
3) What's your process like for making music? Do you have a set routine or does it vary track by track?
I always listen to music and do at least one Sudoku puzzle before making a track. If I have an e-hookah I will be enjoying one of those in the process as well.
4) Can you run me through the making of your latest project? How the idea came about and what the studio vibes were like?
I've always wanted to do a project based on video game type beats and currently I'm working on making a name for myself but right now I don't have a name.
Mix the two together and you have Video Games from a No Name. The studio vibes were good but I'm starting to come to the conclusion that I'm more comfortable in my own home studio.
5) As independent artist, what are you doing in terms of promotion and marketing in order to differentiate yourself from others?
Right now really nothing. It's difficult to promote when you're in school and working full-time. I do plan to participate in open mic night in my surrounding area I order to generate a buzz for myself.
6) What's the number tip you would give to someone who's looking to get in the music industry?
Stay focused and don't get beat up if no one is listening to your music or giving you feedback. I've worked on three projects and haven't gotten any feedback from any of them honestly but it's the passion for making music that keeps me going.
7) How do you feel about hip-hop today and where it's headed?
I really don't feel any way about hip-hop today or where it's headed. Hip-hop is forever changing. You can find some artists that spit that 90's flow, you can listen to what's on the radio, or anything in between. It's all about where you look and who you ask.
8) What music are you listening to these days? Anyone in hip-hop really blowing your mind?
These days I'm listening to just hip-hop, thinking about picking up Maroon 5's new album to listen to a different genre though. As for anyone blowing my mind hip-hop wise, I'd have to say no.