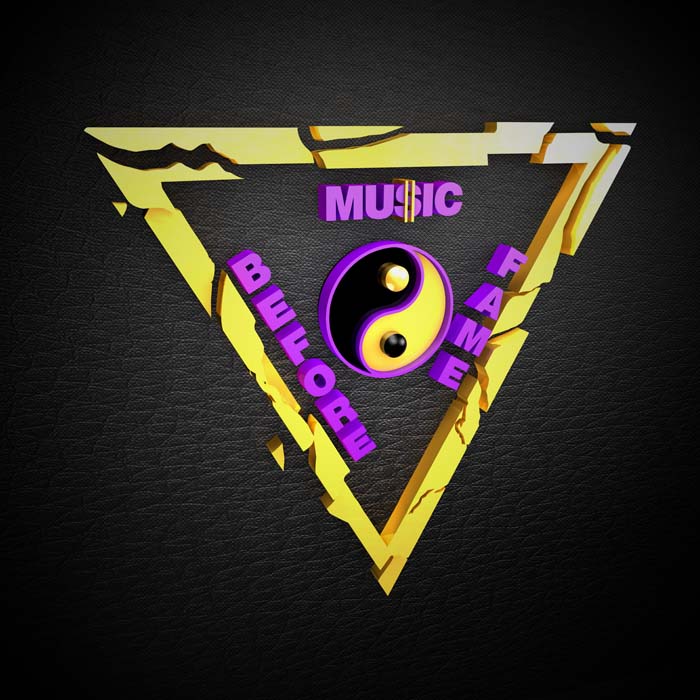 Music Before Fame Records a.k.a. "MBF Records" is an independent record label catered to recording artists, musicians, producers & audio engineers. Our label is Founded By. William "Gold Coast Sound" Takyi-Prah & Victor "Frank Meuller" Kuol.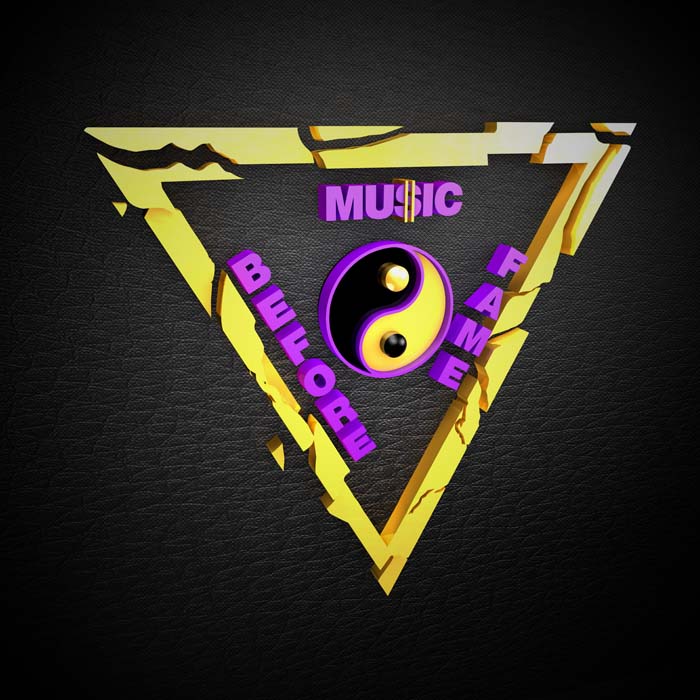 1) Tell us a little about the MBF Records team and what your goals are for the future?
We are planning to hit an international platform musically in 2017. Each & every one of our artists here at MBF records is capable of putting forth the effort necessary to achieve these goals. Each artist within our camp is of african decent ranging from South Sudan to Ghana.
Aitch – Our bright young star 'Aitch Dogg" has developed a highly anticipated debut project set to release late in 2017. His tenacious freestyle ability has won him a loyal army of fans. He has shown tremendous talent through overcoming obscene adversity. What he does as an artist, is absolutely beautiful to watch.
Pyraoh – Our versatile musician & producer emcee "Pyraoh" has shown his insane lyrical ability in our latest release "Goin Up". His outgoing persona & wow factor will continue to win him an abundant amount of fans. His ability to produce & sing at a high level will make for an exciting debut release in 2017.
Gold Coast Sound – Our business savvy, multitalented artist & record producer "Gold Coast Sound" a.k.a. "Willie YC" has displayed his talents in many ways this year. He has released 3 consecutive music videos with 10K+ views. His highly anticipated project "The New Wave" should be a captivating release early in 2017.
Frank Meuller – Our CEO & Co-Founder Frank "Money" Meuller is a young talented entrepreneur dedicated to getting deals done. His ambitious character & strong understanding of oneness, are key elements to developing important relationships. His energetic character is a blessing to have around while creating music in the studio.
2) What is Music Before Fame Records all about?
Ironically enough, the name gives more clues about our label than most would think. We are all about developing unique & authentic music which resonates with the hearts of each individual. Fame & media outlets come secondary to what we sight collectively as a label.
We work closely with our artists to ensure they reach their fullest potential & retain their level of productivity.
We promote consciousness & true self-eduction within our brand. As a business we plan to give back to our local community & overseas.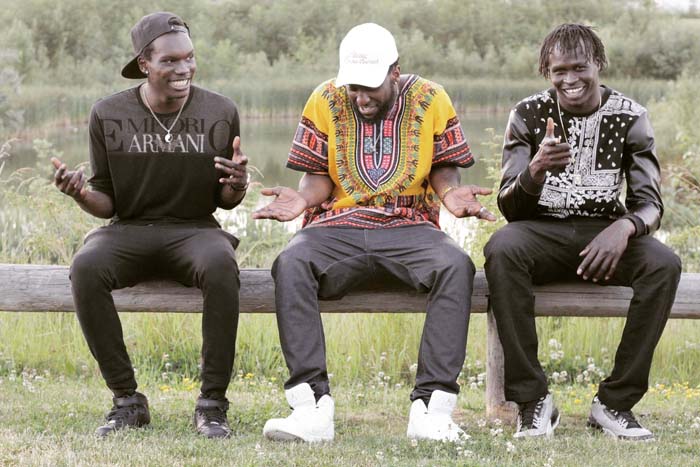 3) How would you describe the record label's overall sound?
Our sound is universal. We believe we have the ability to spark the minds of young individuals with our music & visual art. As our artists continue to grow they will make the type of music which will last for centuries.
4) What's your process like for making music? Do you have a set routine or does it vary track by track?
It most definitely varies by track or record. In most cases, we go off the vibe set at the very moment while in the studio.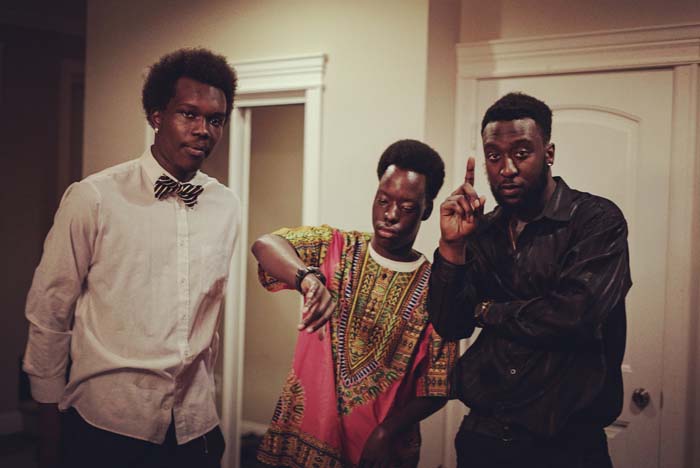 5) Can you run me through the making of your latest music video?
We recorded the track part way through the year, before we launched the label. The visual was set to capture our vibrant personalities as artists. Although only Gold Coast Sound & Pyraoh were featured on this particular track, it was a group celebration nonetheless.
With the absence of Frank Meuller in this particular visual, we made a toast to new beginnings on behalf of him & each member of our family.
6) What sort of independent hip-hop promotion and marketing are you doing to differentiate yourself from other artists?
We started off by building an open mic outlet for artists within Vancouver. Through our brand KOTV (Kings Of The V) Cyphers we were able to give artists in our city an opportunity to be heard by a growing audience.
This sparked a high volume of attention throughout Vancouver. We have exciting plans to boost the urban hip-hop culture once again next year.
7) What are your thoughts on the current state of hip-hop music today?
Truthfully we believe the hip-hop music of today is quite controlling & often capable of dumbing down the masses. We appreciate artists who speak on substance & relate their music to real life experience.
8) What music are you listening to these days? Anyone in hip-hop really blowing your mind?
As of late we have been tuning into J Cole, Kendrick Lamar & Travis Scott. We admire the work ethic of artists such as Future, Meek Mill & Drake as they are consistently able to make noise throughout the industry.
On a business side of things, we admire the independent hustle of artists such as Nipsey Hussle & Chance The Rapper.
As for the freshman class of 2016 we've been paying attention to artists such as 21 Savage, Kodak Black & Young M.A.
On an international scale we've been tuning into artists such as "Cloude" & "Santan Dave" from Calgary & South London.
9) If you could work with any artist you wanted, what would be your dream collaboration?
This question could have a few different answers lol. Almost each member of our label would have a different response.
Aitch & Pyraoh – Kendrick Lamar
Gold Coast Sound – J Cole
Frank Meuller – Travis Scott
10) What has been the best moment in your music career so far?
Finally being able to launch our label "Music Before Fame Records".
11) So what's next for you?
Tour the world & be a universal voice which lasts eternally.