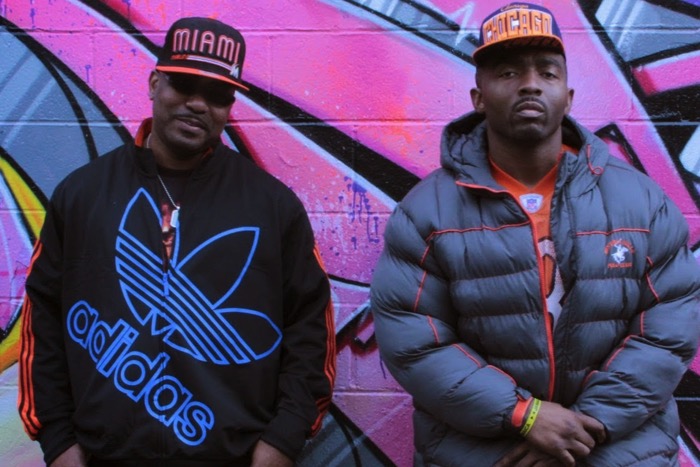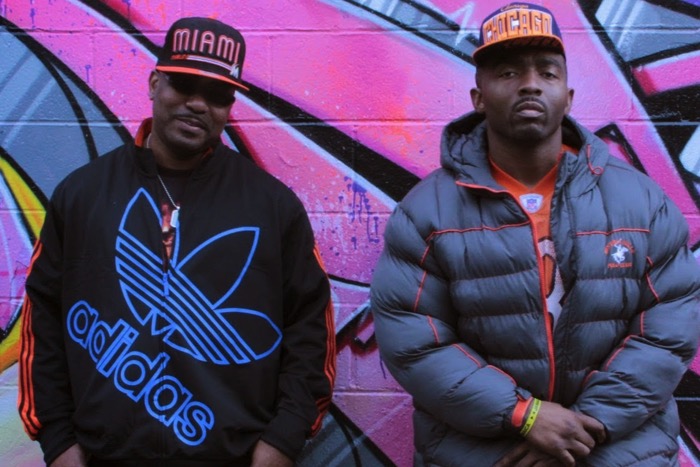 1) How long have you been doing what you're doing and how did you get started in the first place?
Purgatory has been collectively doing music since 1996. However, we have been doing music individually since the 1986. Rakim's lyrics were a key role in jump starting the hip hop careers for Conscience Rhyme and Op-solo.
The line "I stop to think, and I sink, into the paper, like I was ink, when I'm writing, ' in between the lines, I escape, when I finish the rhyme" personally inspired myself and Conscience Rhyme to grab the pen. After that, it was a wrap.
2) What sort of hurdles and obstacles did you face to get to where you are now?
Not having production and dependable assets in music creating were two of the biggest hurdles we faced. Some producer stood us up on a session to make tracks back in 1999. That was the year Purgatory realized we had to be self-sufficient. Personality conflicts were another hurdle. Our base from day 1, had to be realigned.
3) What's the hardest thing about being an independent artist?
Connecting and growing your fan base in an era of mediocrity seems to be a near impossibility. It is very hard to stay true to your craft and expand your fan base. It seems that the music realm (hip hop) does not focus on true talent and creativity/originality. Well, at least in the mainstream world
4) Are there any independent hip-hop artists out there who inspire and motivate you?
Many! Any artist that can control their destiny in the hip hop realm is definitely an inspiration to Purgatory.
We watch the moves of Oddisee, Fashawn, Joey Bada$$, Torae, CZARFACE, Macklemore, Chance the rapper, Nipsey Hustle, and many others–all these guys created/demanded a fan base that now pays them 15K+ per show.
To grind from the bottom up and garner true fans in this rap world today is very difficult. Rhapsody, 3Dnatee, 9th Wonder and many other artists' alike yields respect and inspiration for Purgatory.
5) Where do you see yourself in 5 years?
Touring, solid fan base roughly over 50k nationwide. Possibly overseas as well.
6) Who were the first influences on your music and style?
We both had major influence from Rakim. He fathered both of our rap careers. There are many other who inspired us collectively and separately. S.Rick, Kane, KRS, Geto boys, Scarface, Nas, B.Thought, Common are some artists that inspired us collectively. G T money, Poison Clan, Luke, Twista, Curtis Mayfield, Al Green, Sade are some of which that inspired us individually.
7) If you could choose to collaborate with 3 other artists on the same track – who would they be?
No question, B.Thought, Andre 3000, Mos Def.
8) What makes your music different to other artists?
First off, it's clean It can be spiritual, boom bap, elevating, street, relationship, and very diverse. Our motto, "If our mama's can't listen to it, we can't do it", exudes on all our music. It is of extreme high quality and pure essence of hip hop.
9) What are you hoping to achieve with your music?
Purgatory hopes to achieve self-reliance, and independence. We are Senior NCO's in the Air Force with over half of century of total experience.
We dedicated the first half pf our lives to others in this great nation. We would hope to dedicate and spend the last years of our life making music that inspires the masses to well by their felon man/woman.
10) What do you think is the biggest barrier an artist like yourself has to overcome, to gain commercial success?
Fighting the temptation to change to a mainstream appeal and enduring, remaining hopeful and steadfast until an opportunity of permanence present itself.