The Glass Bottom Boat is Tone Dogg Raw and Cal-S-thetics when they combine their artistic talents into one entity. Lyric driven, but flow conscious, the duo is at home most on smooth grooves with drums that slap.
On the cusp of releasing a project that includes old material, new material and everything in between, the Glass Bottom Boat looks to pick-up where they left off on the Temple and deliver a long awaited follow-up that would live up to their ambitious ideas.
Originally, held down almost exclusively by Cal-S-thetics production, Tone and Cal "dig into the golden file" and have focused the project more from an artists' and executive producers' perspective working together as songwriters/MCs over a group of talented beatsmith's production.
A decision was made to release all the material that was birthed during this year long burst of creativity. "Definitive – Spring" will start that journey. All aboard the Glass Bottom Boat.
1) Do you remember the moment you wanted to be a hip-hop artist?
It was probably when I was very young. I've always loved and appreciated music, especially hip hop. I'd try and write rhymes as a little kid. Then more and more through middle and high school. As an adult I've been blessed to be able to still make music.
2) What was it like creating your latest project?
This project isn't the latest one but our latest video is for a song from this album, "Sorbet". We are releasing a series of seasonal albums, "The Definitive" series. So we made most of the material over a year's time.
It was inspiring to work on the project in totality since me and Cal-S-Thetics went on a very long hiatus from making music together. As soon as we started, we pumped out material. Since it's been so long, we decided to release it all. Its our definitive work of the last year or so.
3) What are you trying to achieve with the project?
Mainly to put out dope music and stay true to the art form I love so much. The "Summer" album is really fun and vibey. I think I want people to feel good when they hear it.
4) What are your thoughts on staying independent or signing to a major label?
I don't see anything wrong with major labels. We've been releasing our projects independently through our label Doggma Uno. I prefer it, since we have freedom. I'd say budget is the only trade in. Majors have much larger budgets.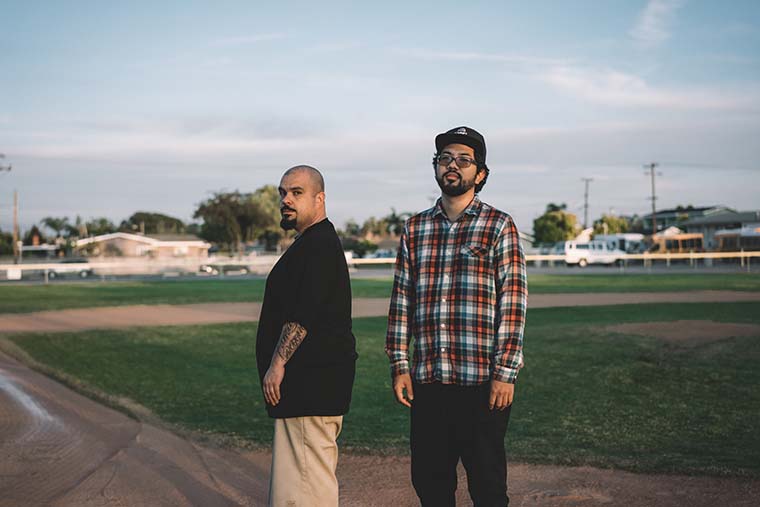 5) How do you feel about the independent hip-hop industry right now?
I think its great. Some may say it's saturated, but I believe if the product is good it will prevail. Its about creating a competitive monopoly, and doing good business. I think that its much easier for an independent artist to put music out, but business is always business, you must handle.
6) As an independent hip-hop artist grinding it out, what sort of promotion and marketing are you doing to stand out from the rest?
Well for us I think its about content generation on the internet and physically. We have a team of people who help us create videos, short videos, photographs for social media. We also make clothing items no one in our scene was doing, like socks for example.
One of our most popular items is the socks. They're available at www.doggmauno.com. Our merchandise is top notch, high quality presentation of the music. CD Digipacks with high quality art and sound.
(Replicated not burned), we press our music to vinyl which sets it apart. On top of those things we have developed our live show so that people are entertained when they watch us. We don't just go up on stage and rap. We try and get the crown involved, make them have a good time.
7) How do you currently make money as an independent artist?
Merch at shows and online sales. Streaming can pay off, if you have the volume. Which is what is intended.
8) How do you feel about hip-hop today?
Hip Hop is big. Its the most popular genre I think. There are all types of hip hop as well. There's the more main stream stuff that traditionalist usually frown upon, there's the boom bap stuff, there's in between.
All of which have their place and I think its beautiful that so many artists have emerged. I think hip hop always reflects the times, and there is a lot of good music coming out, consistently right now.
9) What artists in the game today do you look at for inspiration?
I look to my peers. I think if their inspired, that inspires me. Its closer to home. Yeah Kendrick puts out dope music, but I don't know the man. So I think people in the scene who I've done shows with and who I can grow with inspire me. More of a community thing.
10) Who are your top 5 rappers dead or alive?
Dylan Dylan Dylan Dylan Dylan
lol JK
That's a tough one.
Andre 3000
Nas
Ice Cube
Ghostface
2Pac