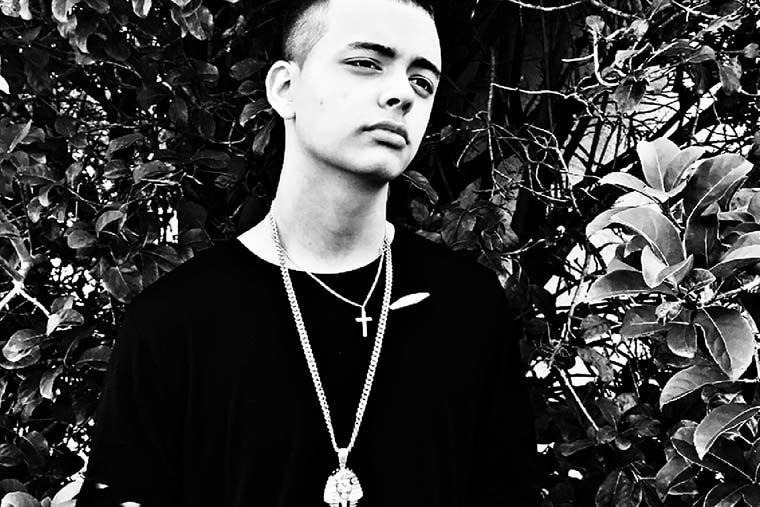 Artist Bio: My name is Young Orpheus. I'm a young 18 year old rapper coming out of Dover, Delaware but currently residing in Florida. I write, produce, mix, and master all of my artwork myself.
When I make music, I make it in a very personal way. I talk a lot about myself, my feelings, and the things that I've been through/go through, so I can connect with my listeners on a personal level, and let them know that whatever they're going through, they're not alone.
1) Do you remember the moment you wanted to be a hip-hop artist?
I've always loved music, especially Hip Hop. I was just a part of that culture, but I knew I wanted to do it when I was going through a really rough time, when I was way younger, like 12 or 13, and I just started putting my feelings into lyrics, and it just worked perfectly. Not only did it help me relinquish some of the difficult feelings I was experiencing, but it just felt right.
2) What was it like creating your latest project?
I'm still working on the project, but working on it is crazy. It's a lot of hard work, writing lyrics, producing my own instrumentals, then mixing and mastering, it's a lot, but when I get all the complexities aside, and I just get in front of the mic and spit, there's nothing I can even say to describe how much I love it.
3) What are you trying to achieve with the project?
With this project, I wanna get my name out there. I'm not expecting to blow up and become a millionaire off it or anything, but I want to put my foot in the door of the industry. I want to make my presence known, and I want my music to be heard by people who will really enjoy and appreciate it.
4) What are your thoughts on staying independent or signing to a major label?
I feel very conflicted about staying independent, compared to signing with a label. I feel like if the right label were to give me a good deal I'd take it, but I wouldn't just sign to any label, for any X amount of money for X amount of years. There is a few labels I'd love to be a part of though.
5) How do you feel about the independent hip-hop industry right now?
I feel like right now is a great time to be an independent hip hop artist. There's a lot of opportunity for independent artists to really make waves, with resources like SoundCloud and YouTube, but because of this there's a lot of competition, so you have to really go hard to make it.
6) As an independent hip-hop artist grinding it out, what sort of promotion and marketing are you doing to stand out from the rest?
Right now I'm investing in everything I can to get my name out there. Anywhere from blog features, to Instagram shout outs, and everything in between. I'm just trying to get my name out there to anyone interested in what I'm doing.
7) How do you currently make money as an independent artist?
I make my money from a part time job. It's hard because I find it very hard to find time to work on my music m, because I'm so engulfed with finishing high school, managing the job, and working on music, but it's what I have to do to get the money to fund the fees for everything.
8) How do you feel about hip-hop today?
I think hip hop is in a good place right now. I feel like there's a lot of diversity within the culture. I am a big fan of old school, 90's hip hop, but there's a lot of creativity, and originality in today's hip hop that I enjoy quite a bit.
9) What artists in the game today do you look at for inspiration?
When I think of people who inspire me that are currently in the game, I think about Kanye, Jay Z, J Cole, Joe Budden, and Kendrick.
I enjoy what they're doing, and I enjoy their music, they've definitely inspired me a lot, especially Kanye being as creative as he is, but I've tried to not let my inspirations influence me too much, because I have a very particular style of music and I don't want to get too influenced by other people's sounds.
10) Who are your top 5 rappers dead or alive?
My top five rappers dead or alive would have to be Tupac, Biggie, Nas, Pusha T and I think J Cole, no particular order though.