Vice is one of Hip Hop's best kept secrets. He has worked with Hip Hop Titans such as Talib Kweli, 9th Wonder, N.O.R.E., KRS-One, Saigon, REKS, Termanology, Reek Da Villian, Rapper Big Pooh, Guilty Simpson, Skyzoo and many more. Along with longtime collaborator, G.Huff, Vice is an official Shade 45 Sway In The Morning "Get In The Game" Artist.
In 2016, Vice plans to continue to make noise with his sophomore album, Vice For President II: There's No Tomorrow Til You Wake Up which features appearances from Kweli, 9th Wonder, Big Pooh, Skyzoo, King Magnetic, G.Huff and HiJinks.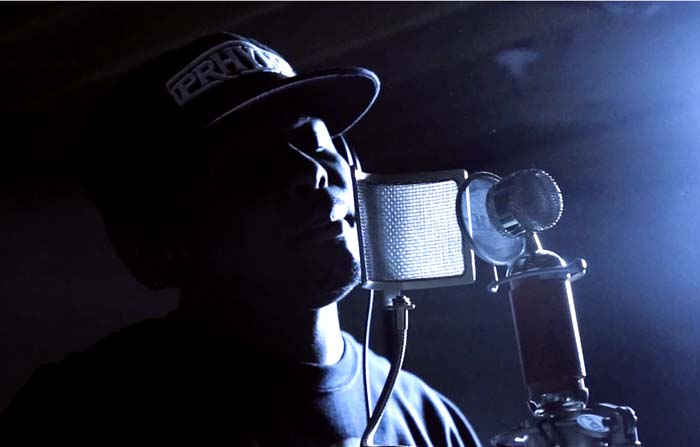 1) Do you remember the moment you wanted to be a hip-hop artist?
Absolutely, I first wanted to be an artist when I listened to Reasonable Doubt for the first time. I was intrigued and excited about the creativity and wit that could be used to write rhymes. I've always been a clever cat and I had finally found a way to use it.
2) What was it like creating your latest project – Vice For President 2?
My latest, project, Vice For President 2 was a very focused project from the beginning tip end. I pretty much knew how I wanted to execute each step of the recording, mixing and promotion process before I started penning the first song. I developed all the concepts first and after hearing feedback about the project I think I hit the mark!
3) What are you trying to achieve with Vice For President 2?
With this project I'm trying to cement myself among Hip Hop's new elite. I want listeners to know that they have a new voice and a new sound coming from a new place. There are not too many Hip Hop artists from Ohio that are trying to do the things that I am doing, nor presenting it the way I am either.
4) What are your thoughts on staying independent or signing to a major label?
I will remain an independent artists as long as it makes sense. I like having complete control of my music and brand. I like connecting with my fans personally. I think my brand lends itself to independent success because people really want to hear authentic music that isn't boring, but is innovative.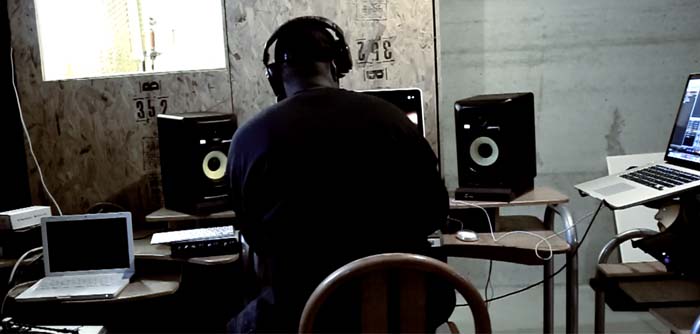 5) How do you feel about the independent hip-hop industry right now?
The indie game is wide open right now. If you know what you are doing there isn't too much separating you from the next guy up. The Internet allows you to link with so many dope artists and producers that their is no excuse as to why a serious artist can't garner at least a small bit of real success in this game.
6) As an independent hip-hop artist grinding it out, what sort of promotion and marketing are you doing to stand out from the rest?
I am also a graphic designer, so other than the basic blog presence, which is VERY important, I always create new artwork and promo vids that I can post on IG and FB, I try to keep interesting content up that my followers can enjoy. I also spend a lot of time on social media getting to know my followers and developing lasting relationships.
7) How do you think you've grown as an artist?
I think I have grown most on the business side of the game. I now realize so much about the industry and the myths that go along with it. I think I have etched out a sold strategy now that I can build on. I also have my entire package from sound quality, image, videos and presentation on point as well.
8) How do you feel about hip-hop today?
Hip Hop is still great. It as grown. Hip Hop now has so many sub-genres and I think its high time each one get its own individual attention so that no one area gets disrespected. You have Underground, Trap, Old School, Trippy, Gospel, Gangsta, and many more.There are dope artists in aloo f those sub-genres.
9) What artists in the game today do you look at for inspiration?
I used to look at artists for inspiration when I first started. Those were DJ Premier, Pete Rock, J Dilla, Kanye, Jay-Z and Common. I am a producer as well as an emcee so am inspired by the greats of both positions.
10) Who are your top 5 rappers dead or alive?
No particular order: Biggie, Jay-Z, Eminem, Drake, Nas.