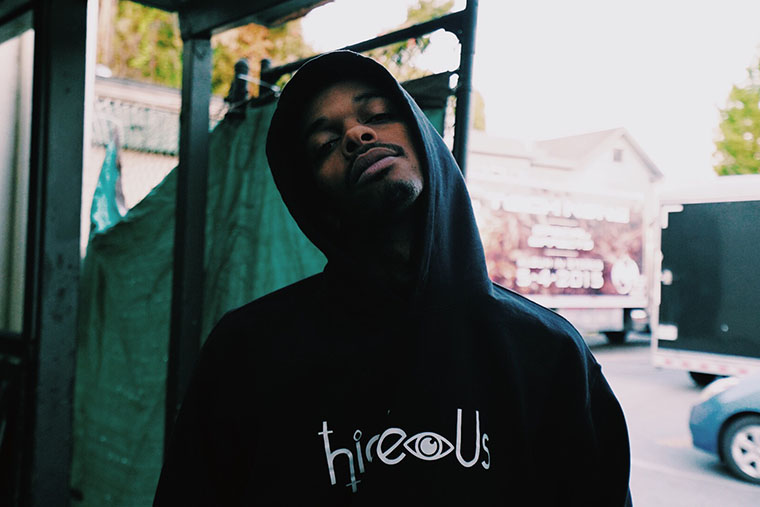 Southern California rapper whose debut EP Young Trizz put him on the radar in the world of self released hip-hop artists. He is known for his affiliation with Strange Music artist Brotha Lynch Hung.
At just 26 years old, Trizz has already been on multiple tours with notable acts such as Tech N9ne, a Europe/UK tour with The Cunninlynguist, Brotha Lynch Hung, Rittz and a few others.
Collectively, Trizz has put out 10 projects. 3 EP's and 7 LPs, 2 of which (Amerikkas Most Blunted 1&2) are with well known Sacramento artist Chuuwee.
1) Do you remember the moment you wanted to be a hip-hop artist?
I was 9 years old when I first wrote a rap and this was back in 2001. I was heavily influenced by WestCoast and Down South hip-hop.
2) What was it like creating your latest project – Ashes N Dust?
The creative process came natural because I told the truth. I exaggerated for the sake of entertainment but for the most part, my album is based around true events. It didn't take long to get everything done, it was mainly just piecing everything together and waiting on verses to come back.
3) What are you trying to achieve with the project?
I'm really just trying to tell the story of my life and how it takes place after dark. It's an in-depth look inside my mind and what I think about as well as what I've been through.
4) How have you gone about building your fanbase from the ground up?
Consistency. I've stayed true to my art and never compromised my work for the sake of quick fame because I understand patience and longevity.
5) How long have you been with Below System Records and what is your working relationship with them like?
I've been working with Below System for roughly 3 years now. I feel very comfortable here. The owner Deniz really knows what I want and allows me to do what I want, when I want. I feel like we can be the next Interscope with the right moves.
6) What are your thoughts on staying independent or signing to a major label?
I believe most major labels give out bad deals. No major label is going to come to me and try to make me more money than them, it wouldn't make any sense. Only I know what's best for me.
I believe there are good deals out there but I doubt any of them would raise my eyebrows.
7) As an independent hip-hop artist grinding it out, what sort of promotion and marketing are you doing to stand out from the rest?
I tend to remain professional. Running my brand as a legit business is very important when it comes to marketing and promotion. I have a website, a logo and all of my work is copy written.
I present my self as a brand rather than just an artist.
8) What artists in the game today do you look at for inspiration?
I really look up to a lot of self made people. Nipsey Hussle, Tech N9ne, Jay-Z to name a few. I love the independent mindset they hold.
9) Last question: who are your top 5 rappers dead or alive?
2Pac
Eminem
Biggie
Snoop
Tray Dee