Texas hip-hop artist TRAE CANE recently dropped his solo debut EP Plots: Black. Featuring production from rapper-producer Steelo Foreign and Kydd Jones, the 21-year old rapper expresses his diversity through both the "turn up" on the WHITE side and the "drug music" on the BLACK side.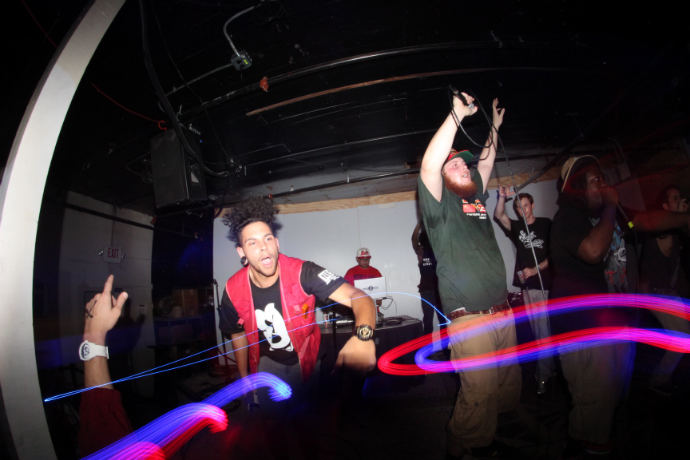 1) Tell us a little about yourself and your background
Im 21 years old and from Austin, Texas. Grew up in OakHill with my mom and two brothers.
2) Who were some of your musical influences coming up?
In my moms van we would jam Brian McKnight, Boys 2 Men and Al Green but on my own merit I actually listened to the alternative rock station more than anything. My mom wasn't fond of much rap or hip-hop but she was cool with Kanye, Lupe and Common ha.
3) What's your process like for making music? Do you have a set routine or does it vary track by track?
Really depends on the track but I would say that I usually just hear the beat and come up with chorus on the spot and then go from there
4) Who are the top artists you're listening to these days?
Young Thug or anyone out of RaiderKlan. I ride around to Fredo Santana a lot and shoot people with my finger gun.
5) What are some of your favourite movie soundtracks?
Princess Mononoke and Fantastic Planet. Hayao Miyazaki never fails to have the music in the movie just as beautiful. Fantastic Planet is like funky space cowboy jazzy acid trips, its a French sci-fi from 73 so yea.
6) Are you a fan of Studio Ghibli movies?
My first tattoo idea ever was to cover my left arm with every character. Porco Rosso came out in 92 and so did I so I was gonna start there. Princess Mononoke will always be #1 though.
7) What are some of your favourite animes?
Deathnote and Samurai Champloo. I think because of my big brother i've seen every Gundam there was.
8) As an independent artist, what are you doing in terms of promotion and marketing in order to differentiate yourself from others?
A lot of people here are handing out sleeves or just plastic with a cd in it. These first two EPs i dropped on 9/23 are in jewel case and have frontside and back cover art.
Someone said it was too much but they obviously must have been broke. I go to as many local shows as I can just to show love and my face. Easiest thing to do.
9) What's the number tip you would give to someone who's looking to get in the music industry?
Figure out how you'll be able to do it with the resources around you and don't be afraid to ask for help. People back up confidence.
10) How do you feel about hip-hop today and where it's headed?
Its on its last life if anything. I see great artist all the time that don't go anywhere or get play because its not some new crazy rap fusion. All music, not just hip-hop, is becoming really recycled
11) Which 3 rappers would replace in these lyrics: "Argue all day about who's the best MCs, Biggie, Jay-Z or Nas?"
Jeru the Damaja, Big L, Nas