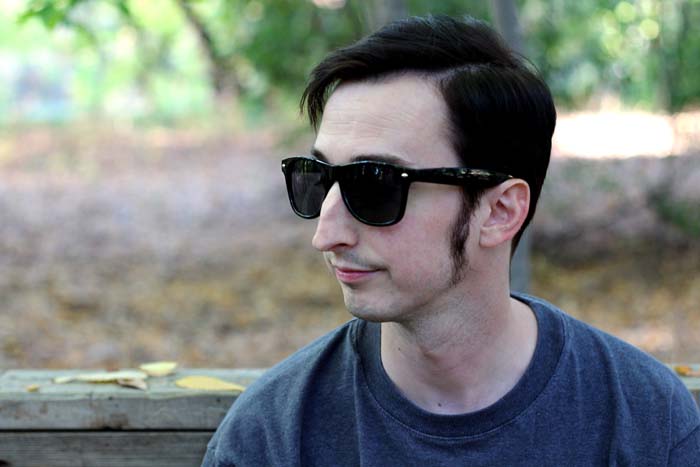 Sick Bird is an alternative Hip Hop artist in Chico, California. Originally from Detroit, Michigan, Sick Bird moved to California in high school. While in high school he recorded an unreleased album as Jel the Fresh Greenery.
Largely self-produced, Sick Bird has always had a passion for beats and rhymes. Still involved with music heavily, he is constantly writing, recording, performing or producing.
Sick Bird has worked with many artists and producers over his 8 years releasing music. From local Northern California acts to producers and artists in Europe and Africa, Sick Bird's music reaches all parts of the world!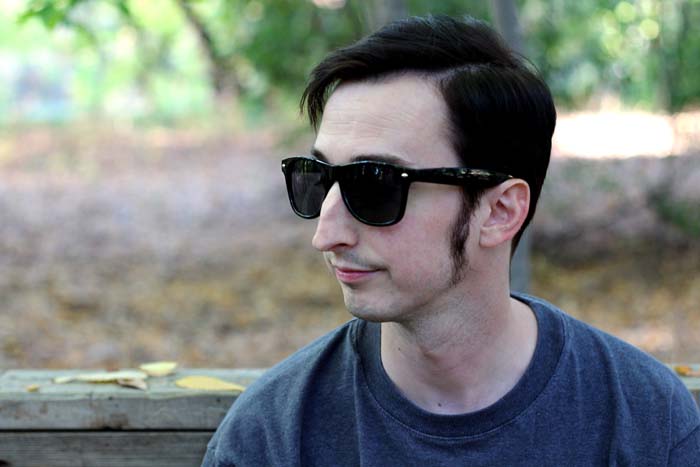 1) Talk to me about the making of your latest project – Take Flight. What was the inspiration behind it?
My newest project is a continuation of what I've been doing for the past 8 years. I've been improving my flow, cadence, delivery and lyrics.
On this project I worked with many producers from all over the world, including RemixThaDon, Catch22Beatz, Karnaval Blues, DJ Smuv, New H Music and sidionbeats.
My producer alias is DJBadminton, and I have some beats on the album also. I consider this album to be my best work yet. It is a culmination of everything I've learned creating and writing music.
2) With the music industry tanking and record sales falling, how do you currently make money as an independent hip-hop artist?
As an independent artist, I make money from my music through streams and sales. My music is available on Apple Music, iTunes, Spotify, Google Play, Amazon, SoundCloud, Tidal, and many more online retailers and outlets!
3) From a business point of view, which artists in the game do you think are really pushing the boundaries and changing it up?
Chance the Rapper is an independent powerhouse that is doing really great things. He has released all his music for free. He won't sign to a record label.
But his music is everywhere and is even being considered for Grammys and other awards. I like what he is doing. A few years ago Macklemore proved that you could become a millionaire while staying independent. Chance the rapper is taking it even further.
4) What business lessons have you learnt from the music industry so far?
The biggest lesson I've learned is to never give up. Every release won't necessarily make you rich, or it may not reach as many people as you had hoped. But to keep going and keep building, that's what really matters.
This game is a marathon, not a sprint. People will see your hard work and dedication as long as you keep releasing quality projects. I've grown a lot since I started, and I don't plan on stopping anytime soon!
5) What do you love about hip-hop music?
Hip Hop music has been a part of my life since an early age. Growing up in Detroit, I would listen to the radio and hear all the great 90's Hip Hop. That's what got me into it in the first place.
I love how Hip Hop takes inspiration from many other genres, like Funk, Soul, Blues, Jazz and Rock. And Hip Hop is always evolving and changing. The new music I like a lot too. Hip Hop is full on innovators and the music will continue to grow. I just want to do my part and share my love for the genre.
6) What still surprises you about hip-hop?
Hip Hop always surprises me with new music and acts. Artists like Danny Brown keep coming up with innovative takes on the genre. Hip Hop could never be put in a box.
Rae Sremmurd doesn't sound like Action Bronson. ASAP Rocky doesn't sound like Kendrick Lamar. But it's all Hip Hop, and I love it. From Boom Bap to Trap, I can't wait to see where it goes from here.
7) If you had the power to change one thing about the hip-hop industry to help independent artists – what would it be?
If I had the power to change one thing for independent artists it would be higher rates for streaming. The money received from streaming does not correlate with the time and energy put into writing and producing music. We need to make more per stream.
8) Who do you think are top 3 rappers doing it at the moment?
For me, the top 3 rappers doing it right now are Kendrick Lamar, Chance the Rapper, and Big Sean. They are all artists that challenge the current and past forms of Hip Hop. Dope lyricists that actually have a message. In this day and age, that is hard to come by. These artists always drop projects that I listen to regularly.
9) So what are your plans for the future?
My plans are to keep releasing great projects and growing my fanbase. I'd like to say thank you to anyone that listens to my music or gives it a chance. It is not what you are use to hearing, but I think you will be surprised by the content and expertise. Grab a hold of life and Take Flight!