Originally from Virginia. I lived up and down the east coast the majority of my life. I was raised in a single parent home. My mother taught dance of all kinds when I was younger and owned her own school for 20 plus years. My father is from Detroit, so music was always around.
As I grew up I was pretty much to myself, I did have close friends as I grew up but for the most part my life has been called to create music at a continuous rate, therefore I was mostly creating alone. I started rapping at a very young age and continued to do so as I got older.
With three solid projects in a years time, completely recorded, mixed and mastered by myself, I'm ready for the world to hear what I have to offer, not just to rap or Hip-Hop but to music as a whole!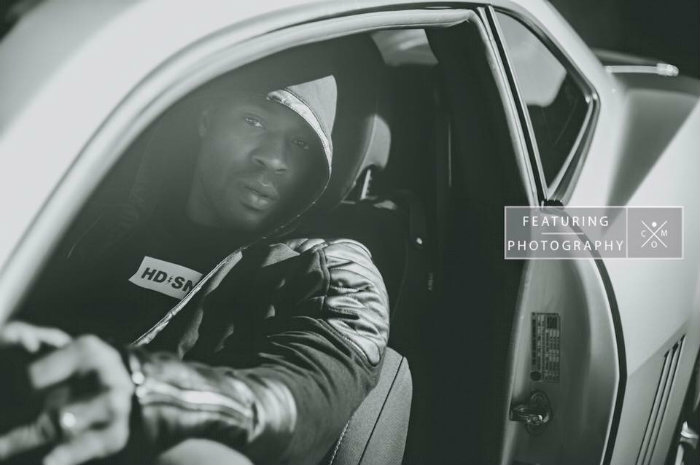 1) Growing up in Virginia, who were some of your early musical influences?
Virginia being on the east coast was a magnet for Hip-Hop from Northern VA, down to Richmond and more. Me personally, I was listening to 2pac, Bone Thugs, Ice Cube, Nas here & there, E-40, Paperboy, Jadakiss, Styles, Drag-On & DMX etc.
I was listening to artists who sound & style really stood out. Artists that when their song played you knew exactly who it was.
2) What was it like creating your latest project – The Furnace?
Creating my latest project "THE FURNACE" came with a strong feeling to bounce back lyrically and verbally since "WAR CRIES & REPENTANCE" was an all singing and no written material project.
I felt the need to get back to the rap & word play. I also wanted to create something a bit more hard in texture for the audience, something that would shake up the listener, as if to say this style of music has many angles and it wont be underestimated.
A complete 360 from the previous project in terms of sound. Ultimately im pleased with how "THE FURNACE" turned out and im sure listeners will be too. Without a doubt.
3) What are you trying to achieve with the project?
The project "THE FURNACE" was put together with ONE intention and that is to share it with as many people as possible and to stand in the midst of reaction wether good or bad.
I seek no money nor financial tribute for the project just simply a broader and larger platform and audience to enjoy and play the music.
4) What are your thoughts on staying independent or signing to a major label?
It depends. All contracts and agreements come with terms and conditions. Each artist should carefully examine those details before making any major moves with a label. You and only you can decide to make a move to a major based on the agreement.
As far a being independent, I think that gives the artist a bit more creative control and less dependency on the industry and its trends. But again, your music has to be able to stand without the machine industry push!
Some independent music just isn't good, just like some major label music isn't, the only difference is the major has the ability to push music and force it upon listeners until it sells.
If you do decide to be independent make sure your material is of a high grade and can stand out. If you go major make sure your business is taken care of.
5) What do you think when you see an artist like Chance The Rapper who's totally independent and successful?
I can only salute those who have put in the work without a major label and STILL make it to a larger audience and are successful! Salute.
I've been hip to the independent grind since E-40 & The Click, Master P, Suave House etc. It's obviously some great examples out there in Hip-Hop on Independent grinds!
6) As an independent hip-hop artist grinding it out, what sort of promotion and marketing are you doing to stand out from the rest?
At this time as an artist I really have my purpose and my grind in perspective. I don't make music for financial gain so i don't have that pressure on my shoulders, I put my hard earned money into my music to make sure its promoted with different independent outlets.
I've created 3 solid projects in a years time and I'm equally promoting ALL 3 at the same time. I like having the ability to showcase them all because each is unique and each will make you search for the other 2.
I simply love to create, organize and share the music with others. Imagine if "Illmatic" was free when it dropped. Think on that.
7) How do you currently make money as an independent artist?
I have a solid well paying job. I take my hard earned money and funnel it back into the music. The fact I take no finances for my music ties into my beliefs.
Thats not to say people haven't run up to me with dollars willing to pay, that happens but its a regiment that has cultivated inside of me that i stick to. No need to profit, to share the music with others is my riches.
8) How do you feel about hip-hop today?
Hip-Hop needs a revival. It needs a revival in terms of what the masses get to hear! I remember when different artists with different themes would be available to watch or listen to, and they still out there, but it seems theres only one stlye of rap that is ALLOWED to be heard, and thats where I think Hip-Hop needs a revival!
Let the different artist who have different things to say and STILL make a hit play….No complaints about the new artists whatsoever, they do what they can and say what they are ALLOWED to say.
9) What artists in the game today do you look at for inspiration?
None really. Even my favorite groups or rappers come from the era when I was a teenager, as a grown man, my inspiration is my life.
10) Who are your top 5 rappers dead or alive?
2Pac
DMX
Bone Thugs n Harmony
Jadakiss
JAY Z