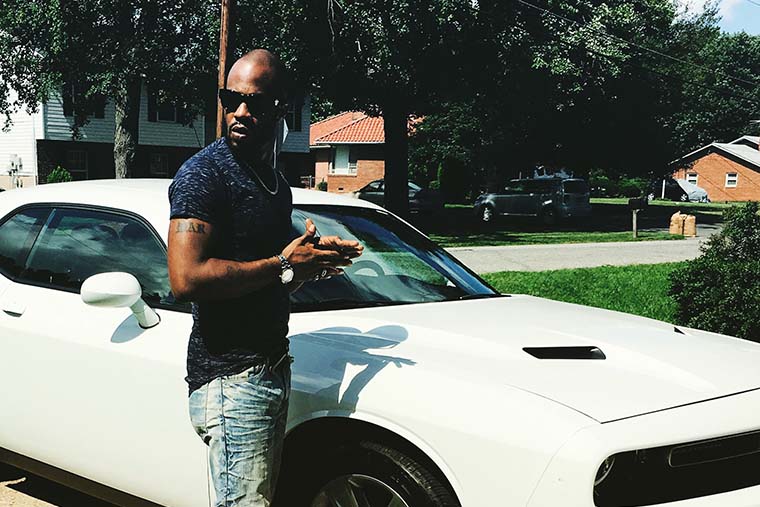 Revolution. The Artist who compromises nothing when it comes to the music. A dominant voice that spares nothing when it comes to his artistry.
Emerging unto the independent music scene around 2008, Revolution has delivered numerous projects and has a resume full of live performances.
Influenced by some of the best musicians in all genres, Revolution displays mastery when it comes to sharing his craft.
1) What inspired you to be a part of the music industry?
A: To be real, all I ever wanted to do was share the music with others. As I began to evolve and progress as an artist I started to see the importance of having knowledge of how the music industry works. Each artist has their own motivation but will find themselves having to manage within the arena of the industry.
2) Talk to me about the making of your latest project. What was the inspiration behind it?
A: The inspiration for this project came from a place of serious conviction in my life.
I was literally in a place of going against certain beliefs I had and a lifestyle I knew was righteous to the point where I lost focus, until I began to feel the need to reignite and re dedicate my faith. Once I regained a clear mind the project really began to come together and take shape.
3) What was the process behind making the project?
A: Step One, choose the beat. Step Two, contemplate the song meaning and feel. Step Three, Write the song. Step four, Record the song. Repeat process until you have a classic!
4) What are your thoughts on the hip-hop industry at the moment?
A: My thoughts on the industry now are still the same. I think the Industry is forever changing and evolving in terms of how it markets and distributes the music, however I still believe raw talent plays the biggest factor in an artists impact.
5) Do you enjoy grinding it out independently or would you prefer to be signed to a major label?
A: Independent. Without the shadow of a doubt.
6) What do you think goes into building a loyal fanbase?
A: Hard work and dedication, Good music and FAN INTERACTION. Without these three I think an artist should rethink their position.
7) What sort of online promo and marketing are you doing to reach your fanbase?
A: There are at least 7 to 8 different avenues being used to promote "The Call To The Light" all handled differently but with the same project on a monthly time schedule.
8) As an indie artist, how do you brand yourself and your music to stand out from the rest of the artists out there?
A: I am a firm believer in the music setting you apart. Some things with music and originality you just can't teach, these qualities have to almost be innate. I keep my sound original. Originally is key.
There's a fine line between inspiration and imitation. Also live performance, I feel the live performance should mirror the actual song in clarity and quality. Make good music, then you stand out.
9) How do you currently make a living as an independent hip-hop artist? What sort of income streams do you have?
A: All the proceeds from the 5th Seal Music family are given to those in need either or non-profit organizations. However the grind and dedication to push and promote the music is one of a millionaire. Facts.