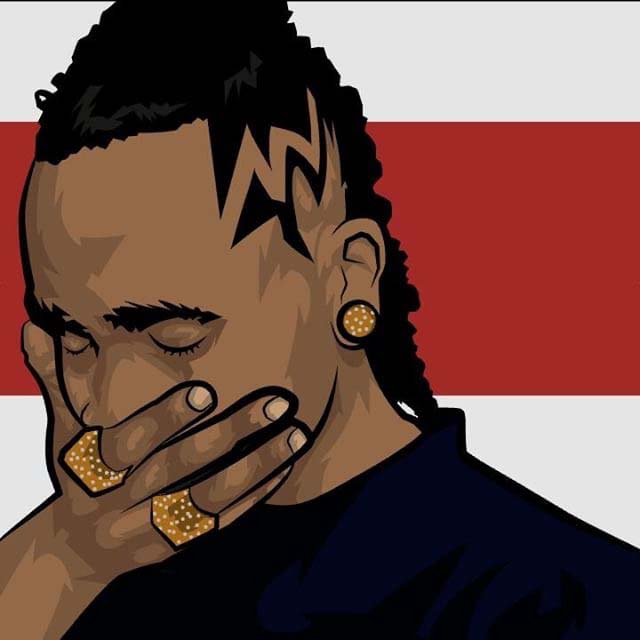 I'm Rebel General (RG). Founder and CEO of MaXed Out Entertainment. I've been in the game since 2011 making a name for myself. I released MaXed Out Volume 1 and 2 project albums in 2014. Rebels 'n' Goblins was my first official EP release that same year.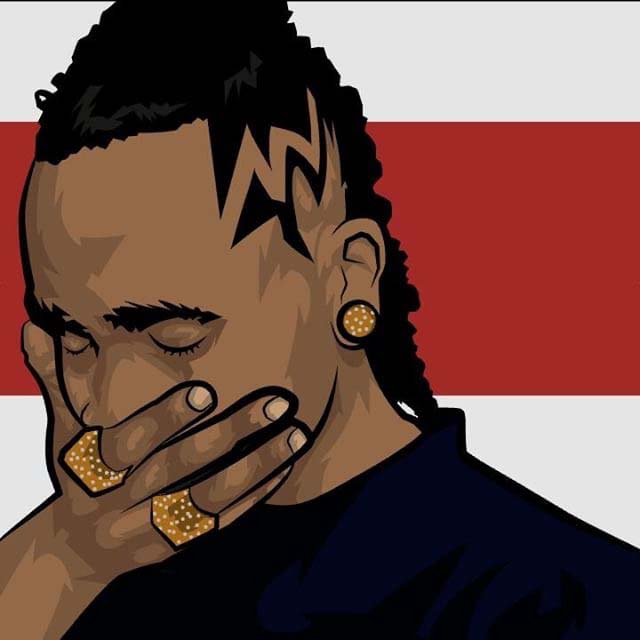 1) What inspired you to be a part of the music industry?
RG: Main thing that inspired me was the culture since I grew up listening to hip hop due to my older brother exposing me to NAS; the song NAS Is Like that sparked it all. I was only 6, I think, and then to top it all off he dropped Cash Money Drop It Like It's Hot.
Those two tracks got me hooked, and as I began listening to more and more artists, I began understanding that the things they rap about capture situations I'd seen coming up. So in 2011, I decided to join the industry. I had been writing music since I was 13 years old but never thought of going public with it 'til then.
2) Talk to me about the making of your latest project. What was the inspiration behind it?
RG: The whole project was something I wasn't even expecting to gain notoriety for in the city and around the planet. Not at all. I just wanted to honestly make something for the streets where I currently reside, which is Las Cruces, NM.
I think the world sometimes forgets it doesn't really matter where you are, there is still an area or two that is a little rougher than others in any city. So for the ones in mine that bump that track daily while living they life it was for them.
In terms of marketing, it's tricky. No matter what sound we decide to push, again, we come from Las Cruces, so there really aren't that many people who know about us.
So as an independent artist climbing up the levels, I have to mainly focus on internet marketing, online fan engagement, targeted engagement, and targeted demographics. It's actually a very large operation.
When we make it, I believe the public will be amazed at the background story and everything it took coming from such a small place.
3) What was the process behind making the project?
RG: The way I like to make a project is to first get in contact with my go-to beat makers. After running through the packs, I start the process of elimination going based off the question – "does this sound like something else or someone else?"
Knowing that I have to innovate to be a big artist, I can't follow a style simply because my region does not have one and there has been no one before me in my area. After that, I like to write the chorus right away. If I can write at least 6 bars for a chorus, I'll continue working on the song.
That process lets me know if my mind is feeling it enough to finish it. I never finish writing a song until I record and lay the first chorus, then in real time my engineer runs it and tunes me. Then after about a number of plays of one section, I begin writing the verses. Skip a few months walla!
4) What are your thoughts on the hip-hop industry at the moment?
RG: Most things I do within music are not inspired by anybody or anything current. As someone who's going on 24, serving 6 years in the underground circuit, I know phases come and go. However, there are people in the industry I dig like Kid Cudi and Meek Mill.
I dig the way they owned that underdog lane and come out swinging every time – both are very creative. I like Wiz, not for the greens 'cause where I come from bud is just a cigarette…I appreciate his hustle all the way around and his ability to market himself.
I'm sure there is more I could go into, but those stand out. Hip Hop could use a revival.
5) Do you enjoy grinding it out independently or would you prefer to be signed to a major label?
RG: Having some sort of understanding of the industry, taking a deal is not something I consider. In this country as a black man, there's already so much they take that the last thing I want is to be "broken" – as they call it – in this industry, ha, nah, not this R3B3L.
It is stressful grinding it out, especially due to the area that I live in, to gain notoriety and respect. The growth is coming though and I dig the creative freedom and nobody trying to robot me or change me.
6) What do you think goes into building a loyal fan base?
RG: You want loyal fans? Be an artist to the idea you created. Stay current. Continuously build your brand and don't stop innovating 'cause they want to see you all the time after you get their attention.
Make sure you also keep practicing your craft 'cause the music is what brings them to you in the first place. Last, but not least, actually engage with them!
7) What sort of online promo and marketing are you doing to reach your fan base?
RG: I use a number of tactics to market myself 'cause if you don't have some sort of strategy, no one will hear you. How you put the promo to use is just as important as what online promo I use. Most important, I still stay on top of marketing myself and being real with my fans.
8) As an indie artist, how do you brand yourself and your music to stand out from the rest of the artists out there?
RG: I just be myself. Sounds crazy, but I just focus on being true to myself and it has pushed me ahead naturally. I don't lie about who I am or what I do. The level I am at in my career is the level I am at in life.
Before I was doing music, I was involved in the startup of two fashion lines in North Hollywood area. During this time, I was learning the art of branding and built ties to people in LA, New York, Florida and other major areas.
I've been on my hustle. I stand out because I can and do. I am a businessman by trade. I push my career like big mac meals – I appeal to all. That's why I shine.
9) How do you currently make a living as an independent hip-hop artist? What sort of income streams do you have?
RG: I make some revenue from streaming services. I also maintain a job that is the main source of income.