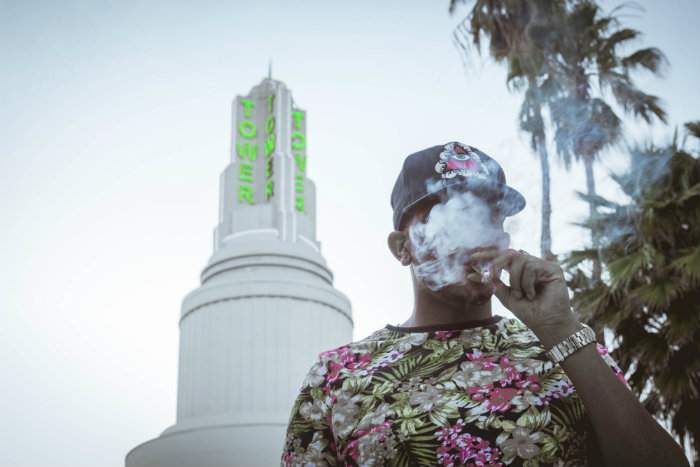 1) What inspired you to be a part of the music industry?
I've always been musically inclined, but really making music for myself to hear that wasn't out.. & people liked it so i kept it going. It's like the way instruments can come together and make a slappin' tune is crazzzzzy to me.
2) Talk to me about the making of your latest project. What was the inspiration behind it?
Well the latest project I've been working on is my mixtape " NewSacCity2 " dropping August 4th & id have to say its really to keep showing my progression and consistency from my first project NewSacCity: Nothings Free.
3) What was the process behind making the project?
I really just started with a song a day. If it hits..add it to the folder. If not? toss it and keep going. I plan to have 10 – 12 strong ones on #NewSacCity2.
4) What are your thoughts on the hip-hop industry at the moment?
Each and every day it could go a different way man.. I feel like independent or 50/50 are the best routes.
5) Do you enjoy grinding it out independently or would you prefer to be signed to a major label?
The independent grind is dope! I am apart of the Sacramento Music Group ' #KeepItSoSolid ' & we've been pushing our own weight since 2013.
There is always something new, so learning balance was a key. Also being able to learn the all around aspects to the music business is a plus.
6) What do you think goes into building a loyal fanbase?
Consistency, Asking for feedback, Reaching out to new people, Merchandise, Show dates, Good Music! & Making your music easy to access for your fans so make sure your always promoting. If you can keep all of those things rolling at a steady pace then you're good.
7) What sort of online promo and marketing are you doing to reach your fanbase?
Social media plays a really big part in my promo and marketing. You have to put it out there for the people to see!
8) As an indie artist, how do you brand yourself and your music to stand out from the rest of the artists out there?
I ride my own wave and just make music for myself. If you like it. Cool. If you don't? cool. Somebody will.
9) How do you currently make a living as an independent hip-hop artist? What sort of income streams do you have?
Making every play count! Whatever it is, its BU$INE$$ you dig. I also engineer & produce. So a lot from that, verses and shows.