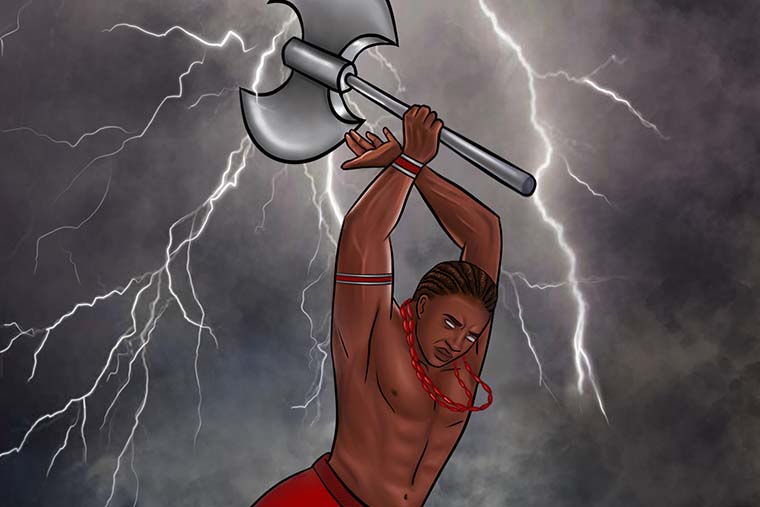 Artist Background: Lava is a Rapper and Producer from Nigeria. Recording his first track in 2008 in his final year in high school with a group of the best 6 rappers in his set called The Finest, chosen from a series of rap battles, they went ahead to make a mixtape which they sold just before graduation.
Lava went on to release a series of songs and projects after that which included 2 mixtapes (The Takeover & Takeshi's Castle), 3 EPs (The Cover Up, The Egocentric Predicament & Boss Battles) and 2 collab projects with Dope Chef (Paid In Full) and Flip Bandz (No Plea, No Surrender). Shango is Lava's 3rd mixtape and 9th music project.
1) What inspired you to be a part of the music industry?
I've been making music and rapping since high school.
2) Talk to me about the making of your latest project. What was the inspiration behind it?
The project was inspired by Shango. A west African God of Thunder. I was very particular about making good music instead of making "jams" so I made sure I didn't force any songs.
3) What was the process behind making the project?
Searched for beats and went as hard as I could. I recorded and mixed every song on tape. A few verses were recorded by the artists and sent over email.
4) What are your thoughts on the hip-hop industry at the moment?
Too much clout chasing and little attention to self-improvement
5) Do you enjoy grinding it out independently or would you prefer to be signed to a major label?
I enjoy the independent grind although a nice check isn't going to be bad
6) What do you think goes into building a loyal fanbase?
Hard work and consistency
7) What sort of online promo and marketing are you doing to reach your fanbase?
Social Media, Facebook, Instagram promotions
8) As an indie artist, how do you brand yourself and your music to stand out from the rest of the artists out there?
I'm particular about reaching my fan base, getting feedback and improving myself based on feedback I have received. The listeners are the customers and they are always right.
9) How do you currently make a living as an independent hip-hop artist? What sort of income streams do you have?
I produce, manage, mix and master other artists. I have a job like normal people too.