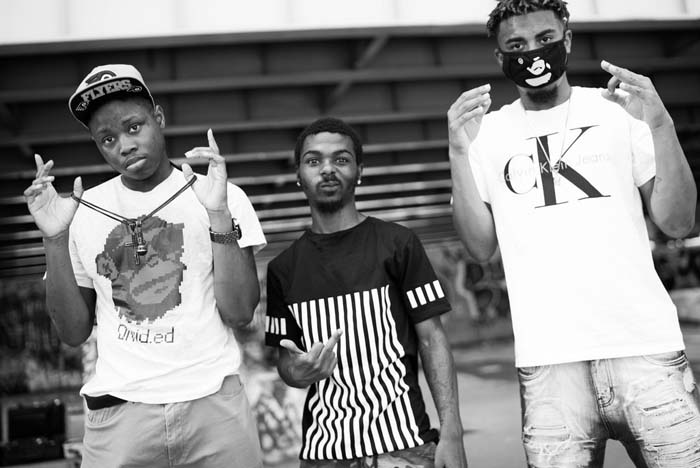 Artist Background: My name is Deangelo james born in Washington DC grew up in a rough area by the name of da borda. I played basketball my whole life i went on to play division 1 aa college basketball . I average 25 points and 8 assist and 5 rebounds.
My school was in Oklahoma and was really good we won the championship . i live with my mother and my sister and my niece . I been doing music for awhile. I'm twenty four i started when i was ten raping for my family. Now i focus on taking over the rap game like i used to in college.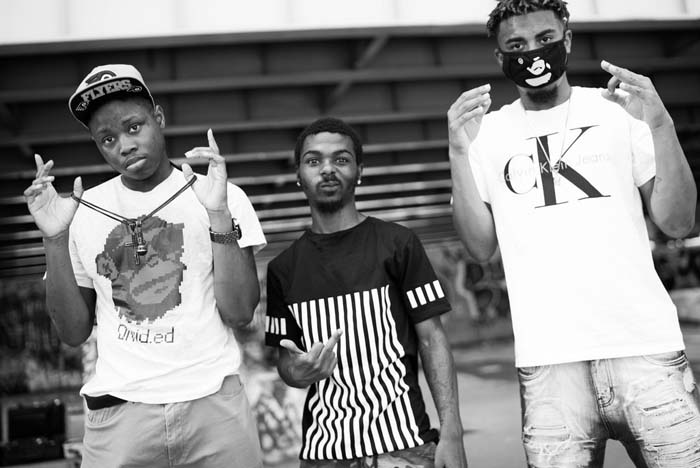 1) Do you remember the moment you wanted to be a hip-hop artist?
Yes The Moment I really Decided I wanted to be an hip hop artirst was back in 2012 I was working at Forever 21 along with my brother. Who is a big reason for my passion for music .
I knew That my first dream of going to the NBA wasnt going to follow through, so my brother and myself formed a Music Group calle SG "So Gifted" which has been a steady grind from there.
2) What was it like creating your latest project?
My Last Project was actually fun creating called "Doe Boy Dance " which was inspired by my brother Thad. He told me to make something original and catchy and thats what I did. And it turned out to be a favorite song to many listeners.
3) What are you trying to achieve with the project?
With this Recent project Im trying to catch peoples ears . Showing them that creativity and bars still exist . That you can be yourself in your music and still be a Great Artist. That Im a fun person and at the same time I'm extremely confident and focus.
4) What are your thoughts on staying independent or signing to a major label?
My thoughts on staying independent versus signing is if Im independent I would need a strong and solid fanbase to be successful. IF Im signed I would want to be with a label thats fits my best interest. And will be beneficial to me from a music standpoint also financially.
5) How do you feel about the independent hip-hop industry right now?
The Independent Hip Hop Industry is actually taking over. Social media and the Web has become most of these Artist "Label" . So If I can build a Great buzz I would definitely stay Independent.
6) As an independent hip-hop artist grinding it out, what sort of promotion and marketing are you doing to stand out from the rest?
Really as far as my promotion goes my Instagram is fairly popular with 34.8 K followers, but I still use the facebook promo that my ig is linked to for a bigger promo outlet. So as far that goes im ahead of most guys I see doing music.
7) How do you currently make money as an independent artist?
Currently as a independent artist im not make anymore from music. But in 2017 that will change.
8) How do you feel about hip-hop today?
Hip hop today is not as strong lyrically overall , but people are still expressing themselves through the Music as they did back in the day . So hip hop today is still hip hop its just expressed differently with a different sound and tempo.
9) What artists in the game today do you look at for inspiration?
My Favorite Artists in the game today are, Big Sean , Drake, Young M.A. , 2Chainz , Light show , Logic, Tory Lanez , Bryson tiller, Lil Uzi , Future , J Cole , Kendrick, Might I add SG So Gifted.
10) Who are your top 5 rappers dead or alive?
My Top 5 Dead or Alive are 2 Pac, Biggie Smalls , Nas , Lil Wayne , And Jay Z