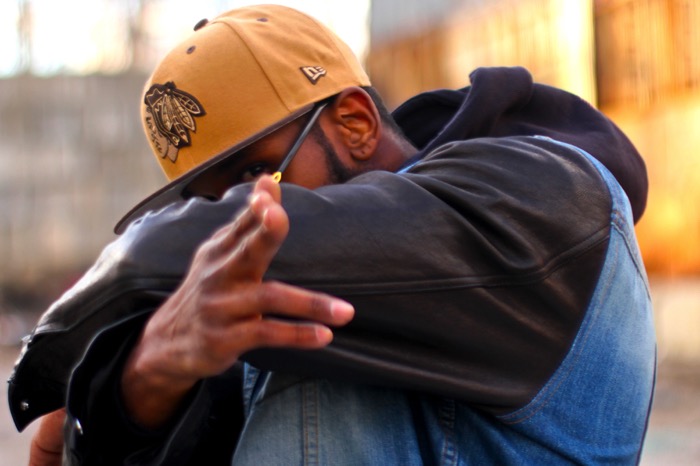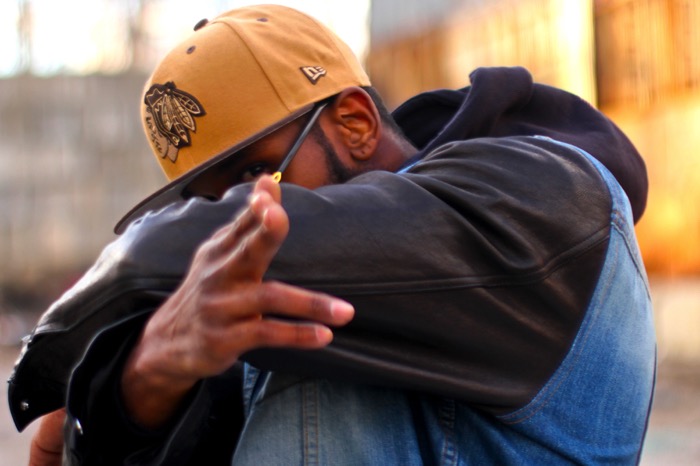 After dropping Ready To Live (A Hip Hop Tribute) earlier this year, Johnni Chavo is back with a new tape – Clockers Vol 1. Inspired by the classic Spike Lee joint, the Brooklyn hip-hop artist has created an audio movie complete with characters based on the movie.
Stream Clockers Vol 1 here and check out our interview with Johnni below where he talks about the making of the project, his thoughts on the industry, building a loyal fanbase and more.
1) What inspired you to be a part of the music industry?
Im just a overall product of music, and it's industry influences. I come from where that was the common ground. I grew up experimenting activities of the social commentary of my day. I speak for today and the people who live like me. Others may find it amusing but to some it's a way of life.
2) Talk to me about the making of your latest project. What was the inspiration behind it?
What else can I say Clocking. I grow up to that concept. Who can't relate if you on a 9 to 5 or trappin you on the clock. After I jumped on Dj Premier's Return Of The Crooklyn Dodgers track I couldn't see it being called anything else.
The movie Clockers was one of my favorite coming up. I even say in the track " Scientific, watch me Go Phone Striking!" Those were the names of characters from the movie played by icons Sticky Fingaz and Fredro Star of Onyx, and Mekhi Phifer' s Strike. If you have never seen the movie you have truly been missing out on a classic.
3) What was the process behind making the project?
Real simple, not too brain recking just blacking out in my Last Terroist fashion. What else can I say besides Isis! Jahidi John is real!! On The July 4th I'm dropping again "The Drug Experience" it will be free fireworks, compliments of this Independent 3Mz Movement!
4) What are your thoughts on the hip-hop industry at the moment?
I cant really say right now Im just trying live my life. Im here day to day like you and everyone else. I really don't find too much time for entertainment. I work hard for a living, and now I have been turning my hobby into work, giving it away free. Not too many industry thoughts but a industry message yes. "Check me out" Nip Hussle voice!
5) Do you enjoy grinding it out independently or would you prefer to be signed to a major label?
Yea and no same time, they both have upsides. With a good team structure the indie route would be the best option. In my case the quicker a machine come the better. Im trying to change my life. All I'm doing is paying people, somebody pay me! How bout that!
6) What do you think goes into building a loyal fanbase?
Im trying to figure that out now, maybe there should be a crash course in loyalty because that seem to be a lost value in everything, let alone entertainment. Im just trying to stay consistent with what I do. What people like about my work, is what I wish to expound on with each project.
7) What sort of online promo and marketing are you doing to reach your fanbase?
Not too much just now, thats's why I'm happy with my small progress. People are slowly finding it on there on. The ones who stumble across it really been showing love. Shout out to everyone who checked out Clockers, Ready To Live or anything Johnni Chavo for that matter. Respect!!!
8) As an indie artist, how do you brand yourself and your music to stand out from the rest of the artists out there?
Once again I have not had too much promotion. I got a coupe vids on youtube my channel 3 Mz, Ig @ chavictorious, and twitter @JohnniChavo. Slowly the numbers are coming in. In just 3 days Clockers got more views and streams than the tape from 2 months before reaching over 1000 views in just 4 days. I can but imagine how the numbers would be if there was promotion behind it.